Eyedea turns 5 - Entrepreneurs Event Vol. 2 at Le Fix Natural Beauty Bar
Description
Description
We are so excited to be organising our second Entrepreneurs Event at the end of this year, to celebrate another season of growth, inspiration and fun at Eyedea, and most importantly to celebrate our latest milestone: Eyedea's 5th birthday! Since opening its doors in September 2012 Eyedea has grown beyond what we ever imagined, and we couldn't have done it without our incredible network of members and our special speakers.
We will be hosting a panel Q&A session with Celeste Owen-Jones, CEO and Founder of Live2Leave; Gracie & Sophie Tyrell from the wellness and nutrition brand Squirrel Sisters; and Emily Forbes, CEO and Founder of the video collaboration startup Seenit. This will be followed by celebrations, culinary sensations, a raffle with two fabulous prizes including a beautiful Ethical Stories Ethical Me backpack, complimentary beauty treatments and a take-home goodie bag filled with amazing products from our female-led collaborators including Clean Beauty Co., Squirrel Sisters, Your Happy Period, BYSARAH, Qnola, Ethical Stories Ethical Me, Rude Health and more.
We invite you to join us and celebrate everything that entrepreneurship stands for: creativity, drive and and kickass ideas!
Please send questions for our panel in advance through our Twitter account @eyedeafmn #eyedea5
Schedule
6:30pm - Arrival and bubbles
7:00pm - Panel speakers and Q&A
8:00pm - 9:30pm - Dinner, networking, raffle and complimentary treatments. The evening will be catered for with a mouth-watering menu of vegetarian treats created by the wonderful Alexandra Dudley - food writer, chef and author of her first cook book Land & Sea: Secrets to Simple, Sustainable, Sensational Food.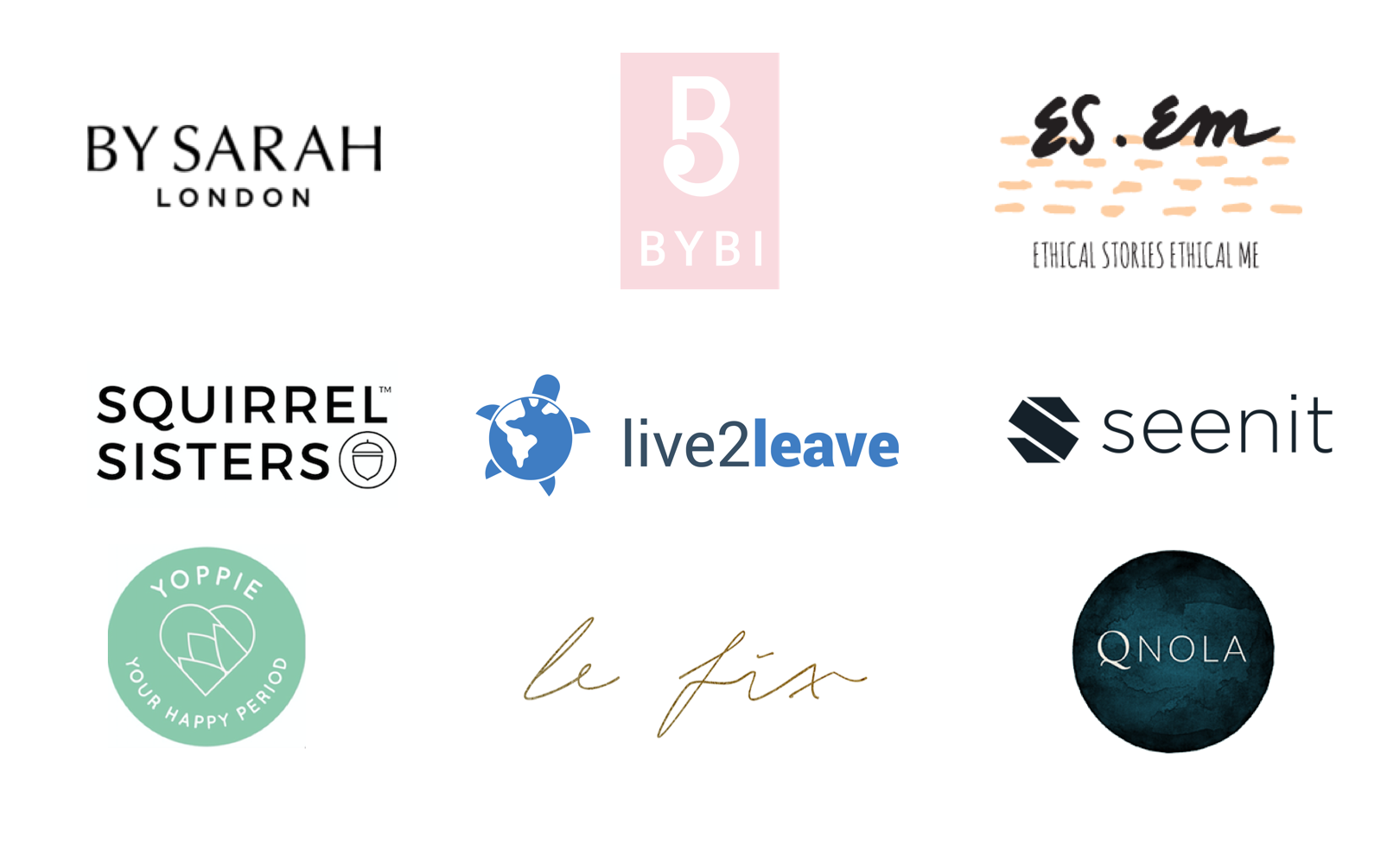 Introducing our Entrepreneurial Panel...
Celeste Owen- Jones - Live2Leave
Celeste, a former foreign correspondent, is the Founder & CEO of Live2Leave - Travel Tips from People you Trust, an app that provides travellers with tips they can trust, anywhere, at anytime. Live2Leave brings to an end the era of messy lists of recommendations sent to friends who want advice on restaurants, hotels and activities. The app allows travellers to record their favourite spots and to get ...recommendations from their friends or local experts.
The app is only a few months old but already home to thousands of authentic recommendations, covering 99% of the world's countries, and over 3,231 cities. And record-keeping and discovery are just a start: the company will soon add planning and booking features, so the entirety of the traveller's journey will be available on the app.
Now a team of four, Live2Leave just finished Techstars London, one of the world's best accelerator programmes: out of 1,300 applications, only 11 companies got accepted. Through Techstars, the company received an initial $120k in funding, and is now raising a seed round, with half of it already committed. Watch her unbelievable Demo Day pitch here.
Their mission? To bring the entirety of the traveller's journey onto our phones, and to become the world's most trusted travel platform where people come to discover and share incredible experiences.
Emily Forbes - Seenit
Emily is the Founder and CEO of Seenit, a video collaboration tool that helps news organizations crowd-source videos from anyone, anywhere, and enables companies to produce high impact videos at scale by engaging their own communities of employees, customers and fans around the world. It has now become a company of 34-strong employees.
With an impressive track record, Emily was nominated in the Forbes 30 under 30 2017 list in the Media category, one the Most Influential Women in UK IT 2017 by ComputerWeekly, and the winner of Startup Battlefield at TechCrunch Disrupt London in 2016. Seenit has also been nominated in Wired's top 100 startups in Europe 2017. Follow their YouTube channel here.

Gracie & Sophie Tyrrell - Squirrel Sisters
SQUIRREL SISTERS is a health & wellness brand founded by two sisters, Sophie & Gracie. Following an almost lifelong mutual interest in health and food, in 2014 they started writing a blog. Then, after much planning, research and preparation in November 2015 they launched their range of healthy snack bars. Squirrel Sister award-winning bars are made from 100% natural ingredients and therefore contain no added sugar, are gluten-free, dairy-free, paleo, vegan, raw and low GI.
Sophie & Gracie started Squirrel Sisters because they'd always felt that there was a barrier people often fought (and sometimes failed) to overcome when trying to live healthy lives and making healthy choices. Health too often raises images of effort and privation. They want to change that. They have developed bars which provide their customers with snack/treat option and are simultaneously nutritious and delicious. Their strap line is 'treat your health'. Their blog helps supports their mission to 'make being healthy fun and achievable'.
Squirrel Sisters launched in November 2015 and are available to buy in over 600 stores across the UK including Boots, Whole Foods, Planet Organic and Holland & Barrett (online) as well as fitness studios including Lomax, Barrecore, Ride Republic, YogaHaven and many more. Squirrel Sisters are also exporting to 12 countries.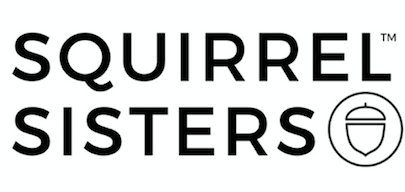 The venue, and our glamorous hosts for the evening
Headed up by the talented Alina Jakubova, Le Fix is an innovative Natural Beauty Bar & Concept Store that specialises in premium quality, toxic free, natural, vegan and cruelty free cosmetics and treatments.
Le Fix is opening up their space after hours to host Eyedea's 5th Anniversary that will, of course, include pampering with their complimentary mini beauty services throughout the whole evening! When you arrive you will be able to book in with one of their Beauty Gurus for either a mini makeover (yes to perfect brows!) or a relaxing aromatherapy hand massage. There will be a certain amount of slots during the evening and Le Fix will aim to accommodate as many guests as possible on a first come first served basis.
***raffle alert*** Le Fix will not only be including a £5 voucher with every guest's ticket but also holding a Lucky Draw on the night where you can win a Full Bespoke Makeover redeemable anytime this party season! You can start submitting your Name and Contact details on @LeFixLondon Instagram via Direct Message even before the event! Just mention the event code: EYEDEA5 (please note to book your place after you've purchased a ticket).
Our culinary delights
The evening will be catered for with a mouth-watering menu of vegetarian treats created by the wonderful Alexandra Dudley - food writer, chef and author of her first cook book Land & Sea: Secrets to Simple, Sustainable, Sensational Food. A few copies will even be available to purchase at the event! You can follow her Instagram account to whet your appetite @alexandradudley.
Artist, Londoner and entrepreneur, Alexandra will travel far for good food and good art. A home cook at heart, her cooking approach is heavily influenced by the food from her mother's table and her European heritage. A curiosity for travel and a love for Mediterranean and Middle Eastern cuisine play into the inspiration of her recipes which marry bold flavours with local ingredients. Alexandra is a firm believer in using seasonal, quality ingredients favouring neighbourhood markets and British farm produce. Sustainability is key to Alexandra's way of eating and living and she is a firm believer in never throwing food away. As well as menu developing and food styling, Alexandra hosts regular supper clubs and cookery classes from her home in East London.
Watch the YouTube campaign for her new book here.