Description
About the event
EyeFocus is the world's first accelerator and innovation program for eye-care. This event is the London launch of our second programme, and is open to all of our companies, mentors, partners and supporters.
This will be a key opportunity to meet many of the EyeFocus network from London and the rest of the country, and start making connections. There will also be the opportunity to learn more about the upcoming programme.
The day is broken into sections that will start with the core EyeFocus Innovators, and then add mentors, partners, and other experts, ending with a networking event.
Part One: Startups Only
12pm-1pm
EyeFocus Innovators in the UK meeting and sharing what they are working on; meet the EyeFocus team and participant companies
1pm-2.30pm
Pitch Training
We want to ensure you can explain what you are doing to investors and partners quickly and clearly, so we will run a quick pitch training session.
Part Two: We will be joined by Partners, Mentors & Sponsors
2.30pm-3pm
Meeting Partners & Sponsor
We are inviting a number of our partner organisations to come in and talk about what they are doing, and hear what you are doing.
3pm-4pm
Meeting Mentors
Some of our mentors will come and introduce themselves
4pm-5.30pm
Mentoring Session
EyeFocus Innovators will do a pitch to the room, then break into a speed mentoring session. 20 minute mentoring sessions.
6pm-8pm
Networking
We will be joined by people not able to come earlier, and the event will finish with a networking and drinks event.
Who will be there?
We are opening up this event to all of our UK-based companies, mentors, sponsors and partners.
Get in touch with Lucija at lucija@eyefocus.co if you have any questions.
EyeFocus is grateful to our sponsors:
Lead Sponsor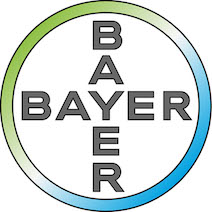 Sponsorship Enquiries
If you are interested in sponsoring the day or any other EyeFocus events, please get in touch at sponsor@eyefocus.co
By registering for, or attending, this event, you are agreeing to the following:
1. Attendance for the whole Idea Hack is required (unless otherwise agreed with the organisers).
2. Photographs and video will be taken at the event. You are authorising Newsquare Innovation to use your image, likeness and/or name on our (or sponsors) media outlets or other marketing materials in connection with the event.
3. The organisers of this event, and any of their employees, volunteers, members and representatives are not responsible for any injury, loss or damage of any kind sustained by any person while participating in this event.