Event Information
Location
Barclays Eagle Labs
28 Chesterton Road
Cambridge
CB4 3AZ
United Kingdom
Description
About the Event
Eye-Care Panel | Pitch Ideas | Networking | Prize for the Best Idea Pitched
Eye care is a huge market with great potential for startups and innovators. It is also a sector that has a massive social impact. People who are poor are more likely to become blind and people who are blind are more likely to become poor. We are looking to disrupt that cycle with innovation.
This event will feature a panel discussion from experts in our network, followed by an opportunity to pitch your idea, startup, research or business. This is followed by networking. Everyone attending will become part of the EyeFocus global network, and be included in future events in the UK and around the world.
This event is part of EyeFocus Accelerator, the world's first tech accelerator focused on eye care, and part of a bigger strategy of developing ultra-niche healthcare accelerators as for-profit social enterprises focused on building the ecosystem in that sector. EyeFocus is in its second programme and is running its final events in Cambridge and Liverpool, followed by a full-day conference in London (details here).
Our Cambridge Meetup & Pitch-Off Event Has a Number of Aims:
To find everyone innovating in eye care in and around Cambridge. We want to bring startups, scale-ups, and spin outs into our programme so they can be part of our global network.
To share with the region the work we're doing both in eye-care, and more generally in healthcare innovation. Our ecosystem is helping to build all types of apps and devices to make life easier for the visually impaired. Check out our Vimeo page to learn more about some of our current participants.
To build networks into the region for future health-tech programmes. Our ultimate goal is to initiate global awareness of issues experienced by visually impaired youth and adults in order to help stem technical innovation in the healthcare field.
Who should come?
Startups, scientists, medics and medical students, people with vision and eye-care conditions, investors, corporates, NGOs and anyone who is interested in eye-care innovation. We want to mix a diverse set of stakeholders in this sector.
Panelists
Professor Shahina Pardhan
In 2001 she joined Anglia Polytechnic University as the first female professor of Optometry in the UK. In 2009 she took up position as the inaugural director of the Vision and Eye Research Unit (VERU) based within the Postgraduate Medical Institute. Under her leadership VERU has developed into an international research centre. She supports and facilitates vision and eye research within the different departments of Anglia Ruskin University. She has also built a team comprising four consultant ophthalmologists, as part-time professors, and post-doctoral research fellows. Shahina led the successful Research Excellence Framework 2014 for Allied Health Professions which resulted in 100% of VERU's profile being rated as world class, internationally excellent and excellent (84% rated as world class/internationally excellent). The impact and reach of VERU's research activities was rated as 100% world class and internationally excellent.
Shahina is a recipient of the Asian Jewel Award - Health Care and Education (2005), the Asian Women of Achievement Award - Professions (2001) and the first Ismaili Award for Excellence in the Postgraduate (1992).
Professor Rupert Bourne
Rupert is Associate Director of VERU, and is a Consultant Ophthalmic Surgeon specialising in cataract, glaucoma & general ophthalmology. His other positions include work at the Huntingdon Glaucoma Diagnostic & Research Centre, a professorship in Ophthalmology at Anglia Ruskin University, and Honorary Consultant Ophthalmic Surgeon, at Addenbrooke's Hospital in Cambridge.
He has a keen interest in teaching which he has pursued during his career. While a Specialist Registrar at Moorfields Eye Hospital and at University College Hospital, he taught SHOs and medical students by organising a teaching programme and by practical sessions in clinics and operating theatre. He has also taught overseas ophthalmologists in glaucoma, epidemiology and survey fieldwork and has trained other personnel such as nurses and ophthalmic technicians in ophthalmic techniques and instruments.
He was one of three ophthalmologists involved in the preparation of the first online education website for the British Journal of Ophthalmology.
Duncan Bishop
Duncan Bishop has spent 20 years in the management of complex, interdisciplinary, development projects, where he has a special interest in design processes for healthcare. His experience includes the development of both healthcare products and their manufacturing systems, in drug delivery, diagnostics, medical instruments and surgical implants, including medical devices for the treatment of the eye, and ophthalmic drug delivery. Duncan has worked with some of the largest healthcare companies in the world, along with a number of start-ups.
Prior to joining Cambridge Consultants, Duncan spent 19 years in the Engineer Branch of the Royal Air Force, where he was trained in systems engineering at the Royal Air Force College Cranwell and the City University. He originally studied mechanical engineering at Brighton Polytechnic and is a Fellow of the Institution of Mechanical Engineers. He is currently a Programme Director in the Medical Technology Division of Cambridge Consultants Ltd.
Dr Bhavin Shah
Bhavin is a Behavioural Optometrist and Visual Performance Specialist, with over 22 years of experience in practice. He is Director and CEO of the London-based independent chain of opticians, Central Vision. As a passionate technophile he is also co-founder and Chief Optometric Officer of a start-up in visual technologies called Okimo, and a graduate of the first EyeFocus programme.
He specializes in many disciplines within Optometry, including children's vision and visual performance, especially for reading and learning. This includes focusing, eye movements and tracking difficulties. He also specializes in reading and learning difficulties and is an accredited Behavioural Optometrist.
Want to pitch?
Got a great idea in eye-care? We want to hear from you. Whether you're a startup, established company, clinician, researcher or student, we're interested in your ideas. EyeFocus works broadly across eye care, and is keen to learn about new ideas or products for preventing, curing, or living with eye disease and blindness. Whether you're just at idea stage, or have a fully fledged company, we'd like to give great concepts the opportunity to pitch to a room full of potential collaborators, investors and partners. You can pitch a business, or pitch an idea or research. Our pitches are not about money and investment, but about getting ideas out there and looking for feedback and support to make them work.
The best ideas pitched will be featured by EyeFocus and shared with our global network. We will also invite all those who pitch to join the EyeFocus Accelerator programme as associates to develop an ongoing relationship with our network. The best idea, as voted by the judges, wins a prize on the night.
Get in touch with Lucy at lucy@eyefocus.co to find out more.
Agenda:
5:30-6:00pm
Drinks & Networking
6:00-6:45pm
Opening introduction & Panel Discussion
6:50-7:50pm
Pitches
7:50-8:30pm
Drinks & Networking
EyeFocus is grateful to our sponsors, who have helped make this meetup possible:
Lead Sponsor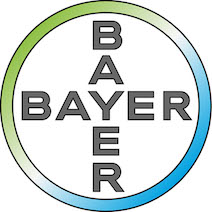 Sponsorship Enquiries
If you are interested in sponsoring this meetup or any other EyeFocus events, please get in touch at sponsor@eyefocus.co
By registering for, or attending, this event, you are agreeing to the following:
1. Attendance for the whole event is required (unless otherwise agreed with the organisers).
2. Photographs and video will be taken at the event. You are authorising NewSquare Innovation to use your image, likeness and/or name on our (or our sponsors') media outlets or other marketing materials in connection with the event.
3. The organisers of this event, and any of their employees, volunteers, members and representatives are not responsible for any injury, loss or damage of any kind sustained by any person while participating in this event.
Date and time
Location
Barclays Eagle Labs
28 Chesterton Road
Cambridge
CB4 3AZ
United Kingdom