Location
Alder Hey Children's NHS Foundation Trust
East Prescot Road
Liverpool
L14 5AB
United Kingdom
Description
About the Event
Networking Event for Innovation in Ophthalmology in the Northwest | Ideas Pitching | Expert Panel
Eye care is a huge market with great potential for startups and innovators. It is also a sector that has a massive social impact. People who are poor are more likely to become blind and people who are blind are more likely to become poor. We are looking to disrupt that cycle with innovation.
This event will feature a panel discussion from experts in our network, followed by an opportunity to pitch your idea, startup, research or business. This is followed by networking. Everyone attending will become part of the EyeFocus global network, and be included in future events in the UK and around the world.
This event is part of EyeFocus Accelerator, the world's first tech accelerator focussed on eye care, and part of a bigger strategy of developing ultra-niche healthcare accelerators as for-profit social enterprises focused on building the ecosystem in that sector. EyeFocus is in its second programme and is running its final events in Liverpool and Cambridge, followed by a full-day conference on eye care innovation in London on January 31st (details here).
Our Liverpool Meetup & Pitch-Off Event Has a Number of Aims:
To find everyone innovating in eye care in and around Liverpool. We want to bring startups, scale-ups, and spin outs into our programme so they can be part of our global network.
To share with the region the work we're doing both in eye-care, and more generally in healthcare innovation. Our ecosystem is helping to build all types of apps and devices to make life easier for the visually impaired. Check out our Vimeo page to learn more about some of our current participants.
To build networks into the region for future health-tech programmes. Our ultimate goal is to initiate global awareness of issues experienced by visually impaired youth and adults in order to help stem technical innovation in the healthcare field.
Who Should Come?
Startups, scientists, medics and medical students, people with vision and eye-care conditions, investors, corporates, NGOs, and anyone interested in eye-care innovation. We want to mix a diverse set of stakeholders in this sector to not only promote innovation, but also create growth within our ecosystem.


Eye Care Projects Presenting:
3 Clouds by Yumé

3Clouds by Yumé is a soothing thermal therapy, designed to help relieve dry, puffy and tired eyes. Easy to use. Friendly for Travel. Foundational for your eye health.
MAG Optics
MAG Optics is an early stage innovator of ophthalmic medical devices. They are focusing on the design and development of two ground-breaking technologies: an accommodating intraocular lens and corneal implants.
EyeCalm
Eyecalm is an clinical decision support app that accurately identifies dry eye syndrome - one of the commonest ocular maladies worldwide. Eyecalm explains to patients why they are suffering their symptoms and symptoms control based on accepted best practice.
GlaucoMirs
Raised intraocular pressure (IOP) is an important modifiable risk factor for glaucoma. Elevated IOP results from
cellular and molecular changes in the trabecular meshwork (TM) driven by increased levels of transforming
growth factor β (TGFβ) in the aqueous humour. None of the current pharmacological glaucoma treatments
target the site of the pathology in glaucoma in the TM. These treatment approaches do not therefore halt the
progressive molecular pathology in the TM, and so aqueous outflow resistance and IOP continue to increase,
requiring further invasive treatment: glaucoma filtration surgery. Failure or reduced efficacy following surgery
occurs as the aqueous humour still contains TGFβ which induces scarring and fibrosis at the surgical site. The
aim of this project is to imporve glacuoma treatment with GlaucoMirs to treat TGFβ induced fibrosis in the TM
and following glaucoma surgery.
I-Patch
I-Patch is a home amblyopia monitoring system for children. The project will incorporate a system of detecting eye patch wear and encouraging compliance with rewards when correct target times are reached. The rewards are given through computer tablet bonuses and software which also automatically measures vision. All the relevant information can be sent to the Ophthalmologist for monitoring.
Panel Speakers:
Rafiq Hasan, Bayer Healthcare

Jing Ouyang, ORCHA

Savvas Neophytou, Deepbridge Capital

David Powell, Alder Hey Innovation Team

Miss Anne Cook, Manchester Royal Eye Hospital

Muhammad Khan, NHS Clinical Entrepreneur Program
Got a great idea in eye-care?
We want to hear from you. Whether you're a startup, established company, clinician, researcher or student, we're interested in your ideas. EyeFocus works broadly across eye care, and is keen to learn about new ideas or products for preventing, curing, or living with eye disease and blindness. Whether you're just at idea stage, or are a fully-fledged company, we'd like to give great concepts the opportunity to pitch to a room full of potential collaborators, investors and partners. You can pitch a business, or pitch an idea or research. Our pitches are not about money and investment, but about getting ideas out there, and looking for feedback and support to make them work.
The best ideas pitched will be featured by EyeFocus and shared with our global network. We will also invite all those who pitch to join EyeFocus Accelerator as associates to develop an ongoing relationship with our network.
Agenda:
17:00-17:45pm
Drinks & Networking
17:45-18:00pm
Opening Introduction & Meet the Judges
18:00-18:40pm
Experts Panel Discussion
18:40-19:40pm
Startup Idea Pitches
19:40-20:00pm
Choosing a Winner & Wrap-up
Getting There
Come to the main hospital entrance and you'll see signs to the event location. We will also have team members on the ground to direct people to the event.
Event Partners: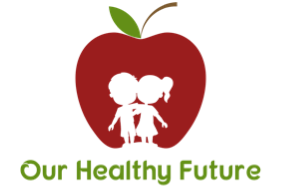 EyeFocus is grateful to our sponsors, who have helped make this meetup possible:
Lead Sponsor: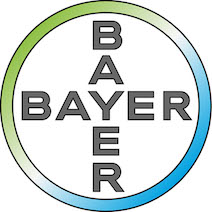 Sponsors:


Sponsorship Enquiries
If you are interested in sponsoring this Meetup or any other EyeFocus events, please get in touch at sponsor@eyefocus.co
By registering for, or attending, this event, you are agreeing to the following:
1. Attendance for the whole event is required (unless otherwise agreed with the organisers).
2. Photographs and video will be taken at the event. You are authorising NewSquare Innovation to use your image, likeness and/or name on our (or sponsors') media outlets or other marketing materials in connection with the event.
3. The organisers of this event, and any of their employees, volunteers, members and representatives are not responsible for any injury, loss or damage of any kind sustained by any person while participating in this event.