About this Event
July 12th 2020- The theme is ' Balance'
July 26th 2020- The next theme is 'Transformation'
Please bring whatever medium you feel comfortable using such as pens/ paper/ canvas/pencils/ paint/ water colours/ things to collage etc. This is NOT about being 'good' at Art. It's about being you and your authentic self.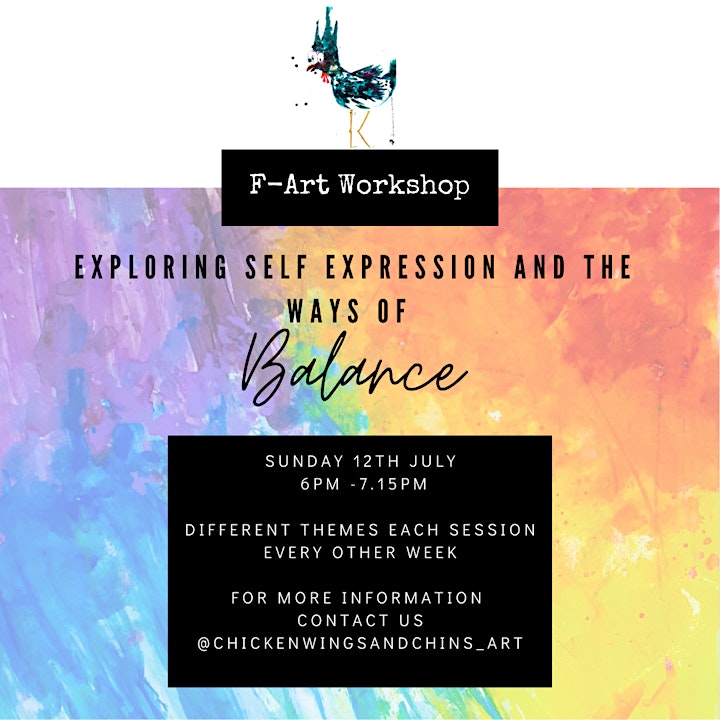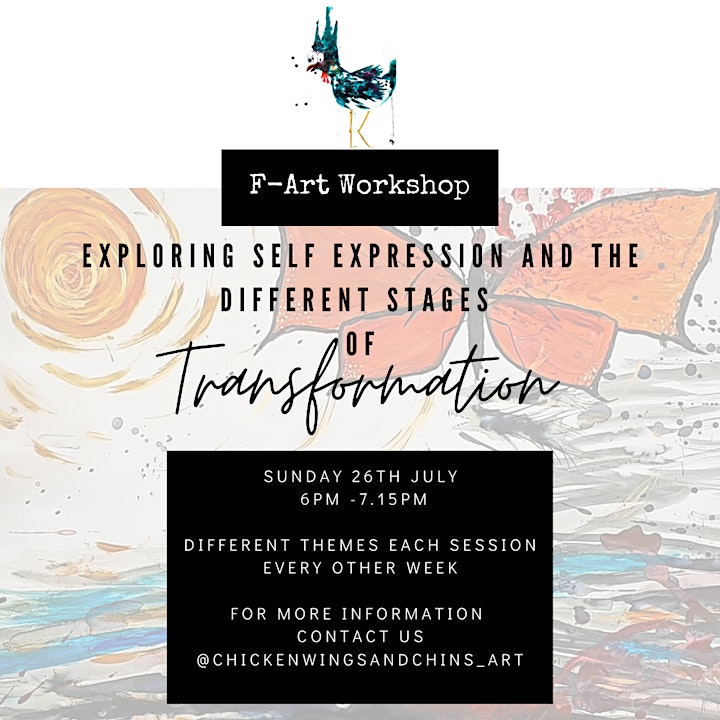 Bold, Unapologetic, and Owning your truth.
The F-Art workshops explore the process of releasing what no longer serves your highest good through creativity.
By exploring the vast spectrum of the Creative Arts, you will discover your own language of expression whilst tapping into your subconscious mind, bringing into light your hidden truths.
We welcome this discovery with a guided meditation at the end of every session.
Join us today by registering your interest! These workshops will be taking place every 2 weeks Sunday 6pm -7.15pm
We will send you a Zoom link shortly before the session
PLEASE NOTE: This session is pay what you can :)
Suggested amount - £7
We hope to also reach those who are struggling at this time, we appreciate any donations and look forward to seeing your lovely faces!
Follow me on
Instagram: @chickenwingsandchins_art