Event Information
Refund policy
Contact the organizer to request a refund.
Eventbrite's fee is nonrefundable.
An opportunity to regain your focus, really grasp a deeper understanding as to what You need from Your wardrobe, how it can serve you well.
About this event
I appreciate you taking the time to learn more about the Focus & Direction Workshop I'm hosting.
This is a workshop I've hosted previously to groups of women at thier homes with friends, at physical events. And now, Online. Through recent conversations across socials, I was asked If i'd deliver this workshop again. And so here we are. And I'm so here for it.
After the past year or so you've had to navigate. This is a significant opportunity to Focus on what you need from Your wardrobe, refine the direction You want to take Your style in, and really understand how to get there.
This isn't a generic style , trend led or seasonal workshop, I play the wardrobe long game. This is a workshop where the content is curated to the women attending. To really get into what you want to know. When you book your space I will send you a questionnaire to complete that will allow me insight into where you are with your wardrobe and I can make sure the specific points I cover, address these areas for you.
For this reason attendance numbers are capped.
As a side note to this, Please understand. I would never say 'Oh.... You said you felt this about...' Anything you open up to me about through your questionnaire responses are for my eyes only, and if there's something really specific or that needs exploring further, I will contact you individually.
You're welcome to ask anything in the workshop , of course. But please be assured I would never voice something openly on your behalf. It's not my style.
To protect your privacy, and my intelluctual property, please note this session will not be recorded.
We will cover the following.
- Approaching Your Wardrobe.
How your wardrobe is organised, How to conduct an edit, efficiently, effectively. Where the learnings are and how to take those forward. How you approach your wardrobe day to day.
- Identifying What You Need, Why.
How to learn from what you have, what you're editing out and how to identify what you need, most importantly how that will work for you.
- Uplevelling.
To make sure the investment, attention is in the right areas of your wardrobe, working hard for you, ensuring you feel represented in all areas of your wardrobe and lifestyle.
- Tone & Texture.
These power players in your wardrobe, how fabrics can really work for you to make simple looks interesting.
- Fit & Proportion.
The importance of fit, and dressing to your proportions. Really understanding your shape and how to feel confident in understanding what works for you, and why. Your proportion is very different to your size. I really need for you to grasp what this means for you, your future choices.
- Details.
The small elements of detail that can totally elevate the simplest of looks. Understanding how to execute them effectively.
- Trends.
I'm not trend led, but we will be touching on the elements of trends, the noise of them, their circular patterns and how to inject details of relevance in a way that's reflective of you and how your style works for you. Not in a way that feels as though you're succumbing to what you feel you're supposed to.
- Be Inspired.
I will take the opportunity to use your questionnaire responses to curate an individual inspiration board for you, with accompanying notes and thoughts I have for you that will arrive with you prior to thee workshop itself.
There'll also be an opportunity to ask any questions, of course.
This workshop has had some great feedback. We're getting. Stuck. In. I want to make sure you feel equipped to make considered shopping decisions with a clear direction to make your wardrobe work hard for you. To play the wardrobe long game. To feel in control of what you have and reduce the noise.
What Previous Attendees / Clients Say ...
'' I recently attended Donna's online workshop and can't recommend it enough. Her approach is everything. Donna is so considered , calm and incredibly thoughtful. The whole client experience was just beautiful. If you're in need of some focus , direction or want to make more considered decisions when it comes to fashion [who doesn't?] Donna is amazing. ''
'' Love how you convey everything so calmly. I'm so glad to have found you! after feeling very lost for a long time I'm now on the right path - thank you.''
''Amazing!!! Thank you so much i feel so much more confident in my direction, looking forward to collecting some key pieces ..... Thank you so so much. ''
'' Donna has enabled me to realise that less is more. To invest wisely. To care enough about myself. Some small tweaks have made a huge impact on how my wardrobe looks and feels, without Donna I would have never have arrived at this place. Donna has helped me rekindle my sense of self worth from someone who had frankly given up on herself.''
'' Anyone that knows me well knows I have an odd relationship with clothes, fashion. Spending time with Donna on her Focus & Direction workshop. I've learned what key pieces I'm missing , how to make use of what I have, understanding proportion to embrace a little more colour, where to shop, what styles best suit my height and shape. But also to remember there are no rules. Donna you are an angel, thankyou so much for your time.''
'' Thankyou , Thank you! for your guidance, your kind and caring personality which makes the whole process very relaxed and exciting. You're very personable. The process has given me confidence and actually made me wear clothes I've had for years in a completely different way.''
I'd love to see you there.
Any questions, as ever always feel free to drop me a message.
Donna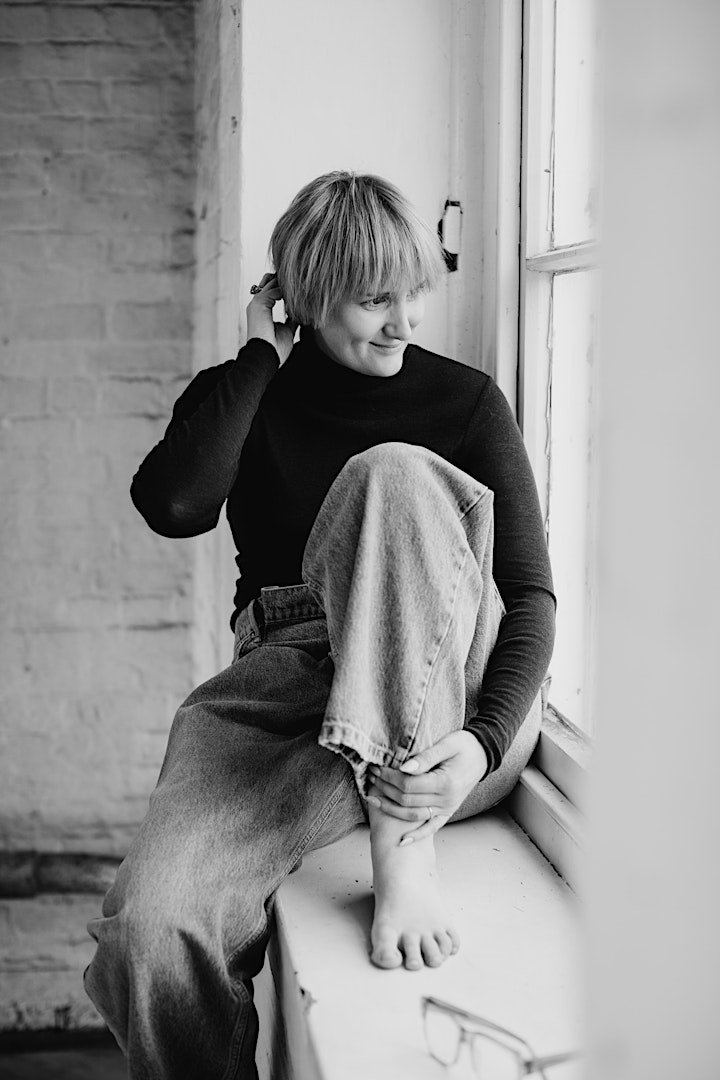 Date and time
Location
Refund policy
Contact the organizer to request a refund.
Eventbrite's fee is nonrefundable.