Virtual networking with a purpose and the great Huddles!
About this event
Come along and join us for networking with a purpose. Our Huddles are a great way to make new connections and network with like-minded business owners, share ideas and develop your business.
During the meeting we'll give you a couple of tips on how to improve and keep your business reputation and you will have the opportunity in the Huddles (breakout rooms) to talk to other people in business for 3 minutes about your business or ask for help and support from this amazing group.
Meeting: Friday 10 December
Venue: Your home/office using Zoom
So why is the F2 Business Huddle different?
It's more than just a networking event. You can explore issues and ideas in a safe environment and information is provided from trusted sources rather than you having to seek it out. So, after each meeting, having met some new people I also come away knowing a bit more about running my business.
John Simmons, Director SIM Compliance Ltd.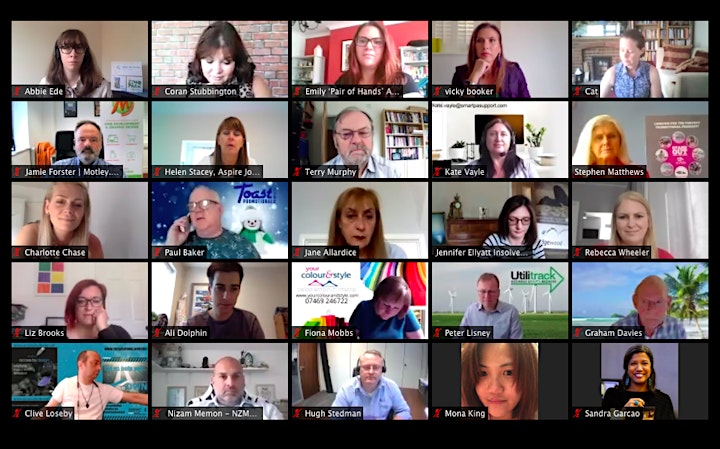 What people say..
The huddle is a fantastic event based on the simple premise of growing and supporting small businesses. The format that allows for 3 sessions of small groups of informal networking combined with informative group content is ideal for our new virtual way of working. I would thoroughly recommend to anyone who wants a networking group that supports and cares about each individual and believes genuinely in the collaborative approach to business.
John Donoghue, Fresh Eyes Associates
What an amazing event this has become. You have both created something very special to a lot of people.
Andrew Prismall, HWC Convayancing Searches
The Huddle is an amazing and unique network group. EVERYBODY is kind and the Huddle system is a very good vehicle to gain new contacts, be it new business or support!
Graham Davies, Sales Audit Trail
As a first time Huddler I was unsure what to expect, I found the whole event well planned, well managed and a great opportunity to make connections. With the additional chance to pick up hints and tips and business insights from fellow professionals made it an event not to be missed.
Roy Parkes Parkes Consultancy Services
A really vibrant and productive networking forum. A fantastic tool for growing your network and improving your ability to grow your business.
Jeff Downs, Quantum Sales and Marketing Services Ltd
F2 Business Huddle is always a great networking session. Excellent format and excellent speakers.
Johnathan Steventon-Kiy Biscoes Solicitors
What is the F2 Business Huddles format?
The main features are:
The Reputation Matters slot at which an invited guest presents on a topic which is pertinent to protecting reputation.
The Huddles where you get three opportunities to talk about your business or ask for advice on a pressing issue.
There are no pitches, however there is the opportunity to talk to people who you may not otherwise get the chance to talk to at a networking event.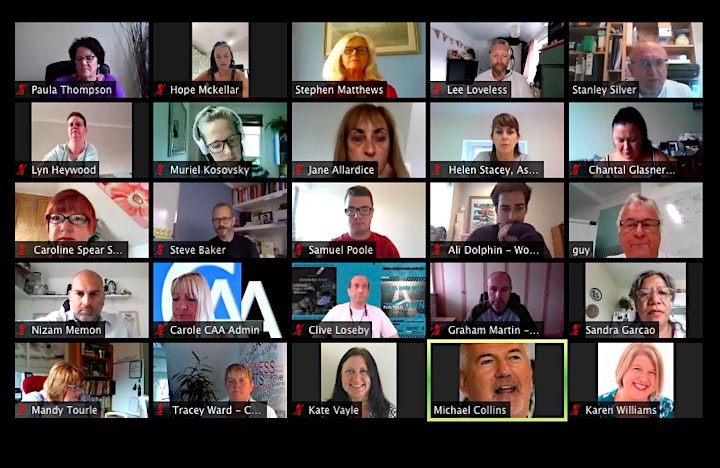 Privacy Information
We take your privacy seriously and will only use your personal information to administer your F2 Business Huddle booking and to send you a personal invitation for future Huddles.
We use MailChimp which is based in the USA, so your data may be transferred outside the EU. You can find out more in our Privacy Notice.
Organizer of F2 Business Huddle Online - December 2021
Crimson Crab are your friendly compliance experts based in Hampshire.  We keep you ethical and legal so that you can build your reputation and profit with peace of mind.
We focus on the identification, analysis and management of brand and reputation risks including Data Protection, Terms and Conditions, Health & Safety and lots more.