Virtual networking with a purpose and the famous Huddles!
About this event
Come along and network with a purpose!
During these unprecedented times we are here to support you and your business and to help you to keep in contact with your network. So we are excited to announce we are working in collaboration with Mediator Network and JMB Virtual Assistant to bring you the F2 Business Huddle online.
A great way to make connections and network with like-minded business owners, share ideas and develop your business.
We'll have the usual format with the famous Huddles but we'll be virtual!
Meets: On the second Friday of the month, next meeting Friday 10th July
Venue: Your home/office using Zoom
Cost: Free OR with an optional donation to the NHS Charities Together
So why is the F2 Business Huddle different?
It's more than just a networking event. You can explore issues and ideas in a safe environment and information is provided from trusted sources rather than you having to see it out. So, after each meeting, having met some new people I also come away knowing a bit more about running my business.
John Simmons, Director SIM Compliance Ltd.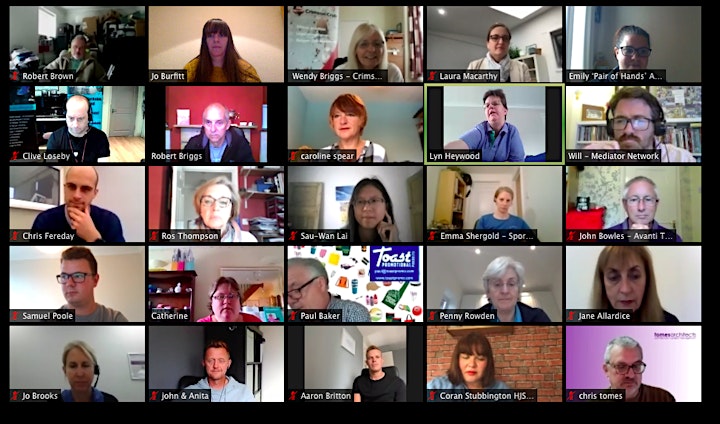 What people say..
The Huddle is an amazing and unique network group. EVERYBODY is kind and the Huddle system is a very good vehicle to gain new contacts, be it new business or support!
Graham Davies, Sales Audit Trail
The huddle be it virtual or physical provides an intimate, friendly yet business focused environment where you can meet like minded people.
John Donoghue, Fresh Eyes Associates
Crimson Crab took their F2 Huddle online to bring everyone together in this challenging time. It was a great opportunity to network again and have the opportunity to talk about my business.
Jo Burfitt, JMB Virtual Assistant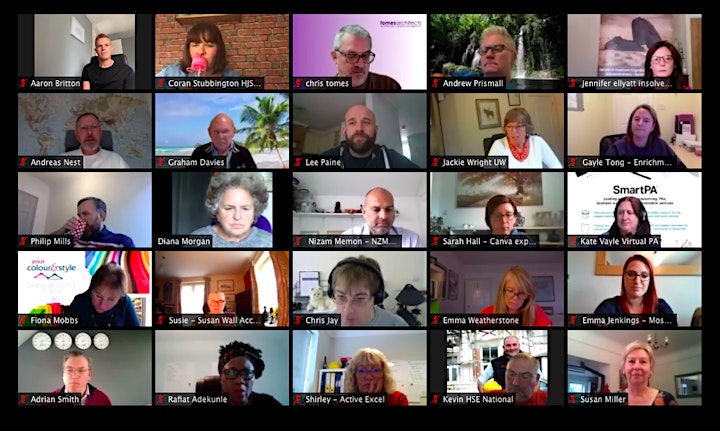 FAQ's
Why is this event free?
This month the event is free as we want to help and support businesses in these difficult times.
How many people usually attend?
As this is the first time we are running the F2 Business Huddle virtually we are limiting the number of attendees to thirty six. Regular F2 Business Huddle attendees are included on our Businesses that Huddle list.
What is the F2 Business Huddles format?
The main features are:
The Reputation Matters slot at which an invited guest presents on a topic which is pertinent to protecting reputation.
The Huddles where you get two opportunities to talk about your business or ask for advice on a pressing issue, or ............
There are no pitches, however there is the opportunity to talk to people who you may not otherwise get the chance to talk to at a networking event.
Privacy Information
We take your privacy seriously and will only use your personal information to administer your F2 Business Huddle booking and to send you a personal invitation for future Huddles.
We use MailChimp which is based in the USA, so your data may be transferred outside the EU. You can find out more in our Privacy Notice.