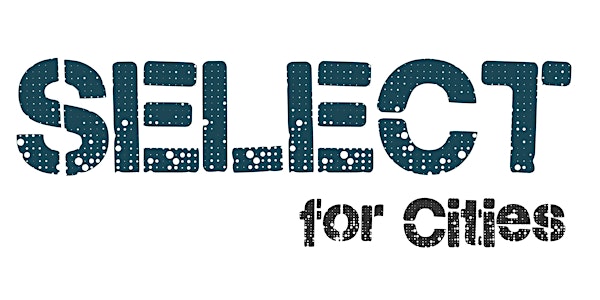 F2F SELECT OMC - Helsinki
Location
City of Helsinki, City Planning Department
Kansakoulukatu 3
00100 Helsinki
Finland
Sales Have Ended
Registrations are closed
Thank you for your interest! The OMC for Helsinki has now closed! For more information and for upcoming OMC please visit our website http://www.select4cities.eu/
Description
SELECT for Cities Open Market Consultation
Welcome to the SELECT for Cities Open Market Consultation (OMC) - Helsinki event page!
The SELECT for Cities OMC is a preparation on a Pre Commercial Procurement (PCP) Challenge that is planned to launch at the end of 2016 with a budget of 4 mio. Euro. A PCP consists of a procurement of R&D services where a number of companies compete to develop new solutions for public sector needs.
The purpose of this event is to inform about the SELECT for Cities project and receive feedback from experts and companies within the field of urban platforms and IoT. Also, it is an opportunity for participants to share experiences and network with each other before the PCP begins.
The results of the OMC process, and this event in particular, will help the consortium to formulate the PCP tender specifications that will be published later this year.
The SELECT for Cities PCP Challenge aims at developing a standardized, open, data-driven, service-oriented and user-centric platform enabling large-scale co-creation, testing and validation of IoE services for cities.
For more information on SELECT for Cities please visit our website www.select4cities.eu and connect through our Linkedin Group.
NB: Please note that a similar event takes place in Antwerp May 24 and Copenhagen June 6.
Agenda
09.00-09.30: Registration (coffee)
09.30-09.40: Introduction to SELECT for Cities (Markku Raitio, Director of Information Technology and Communications, City of Helsinki)
09.40-10.00: SELECT for Cities - Challenge
10.00-10.20: SELECT for Cities - City use cases
10.20-10.40: SELECT for Cities - Living Lab approach
10.40-11.00: PCP Process
11.00-11.45: Lunch (sandwich)
11.45-12.45: Break-out session (1- IoE Platform concept and architecture; 2 - Living Lab approach and use-cases)
12.45-13.00: Coffee break
13.00-13.45: Follow-up on break-out session (incl. Q&A) and closure
13.45-14.15: Networking
How to reach the venue
The event takes place at City Planning Department, which is located at the centre of Helsinki. The easiest way to get there is to take the tram (#2/#9) from the Central Railway Station Station and walk 2 minutes.
Registration
You should register through this page and when you will reach the venue please go first to the registration desk to confirm your arrival. That's all !
Disclaimer: By registering to this event, you agree that we use your details in the event participants list that will be distributed to all participants of the event.
Please register through this page no later than May 29, 2016.
The space is limited to 120 participants.
Name & Contact details of the organiser
Ms. Jaana Konstantinova, jaana.konstantinova@forumvirium.fi