Description
In the age of instant access to information literally at our fingertips, showing off the features of your products or services, no matter how great they are, is just not enough. You must express the 'WHY' of your business.
If you don't know the purpose, or your company has never really established it - you may find yourself in big trouble. Sooner or later, the quality and uniqueness of your offering will not be valid anymore - and your customers will move towards brands which advocate their own internal belief system, through a clear expression of their values and mission.
Empathy-driven businesses
The more you understand the people dealing with a problem, the better position you are in to sell your solution. The more empathetic they see you are, the more likely they'll listen to you, and eventually buy from you. This approach is nothing new. You can see this being a movement and a backbone of digital transformation of well-known brands.
What to expect
With 70 spots available, attendess can expect to leave Fable with 3 things. Firstly, a clear understanding of how to implement an empathy-led approach to marketing, sales and customer comms. Next, some new like-minded people within your network. Finally, a copy of Minter Dial's latest book, Heartificial Empathy.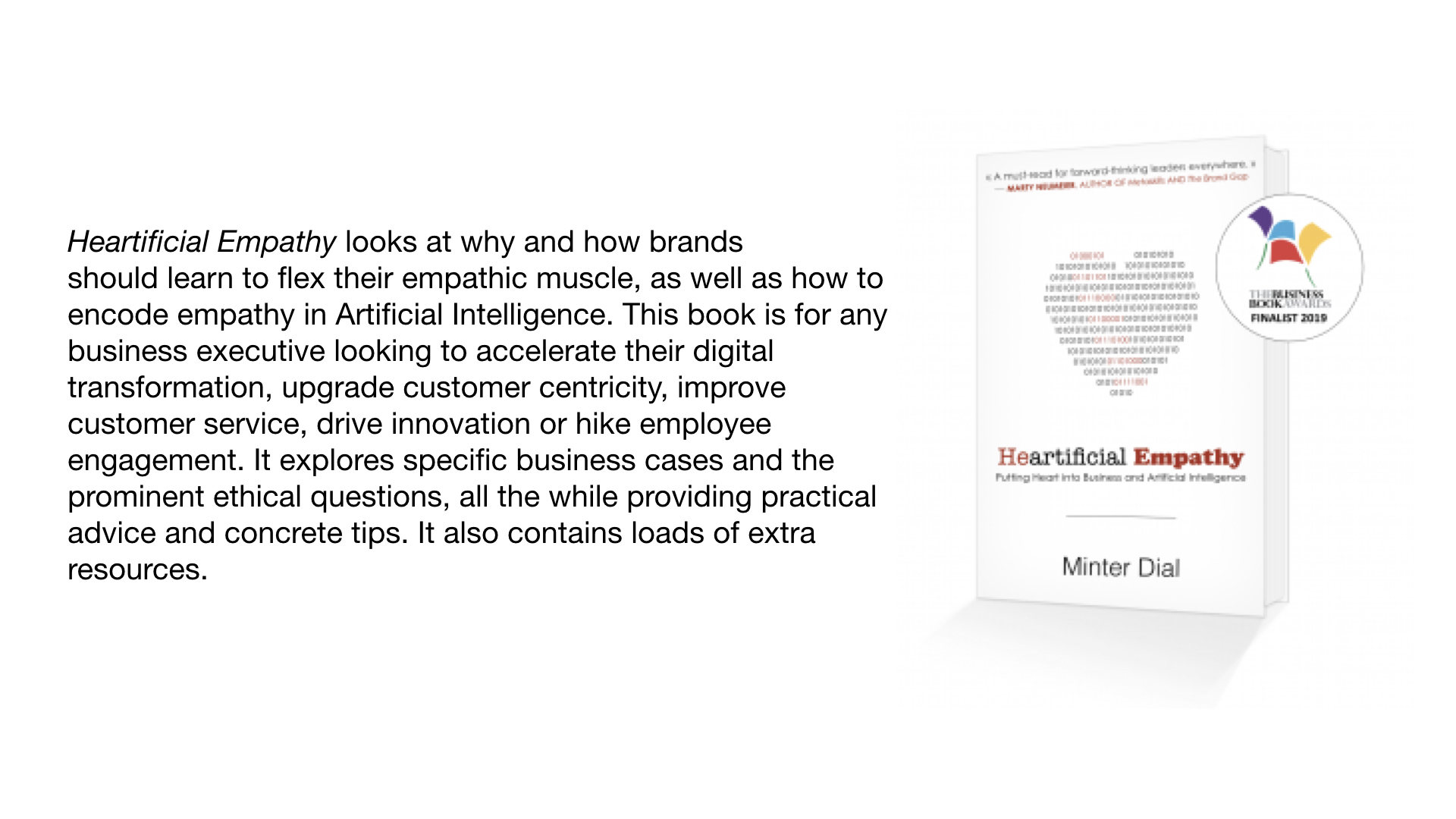 Speakers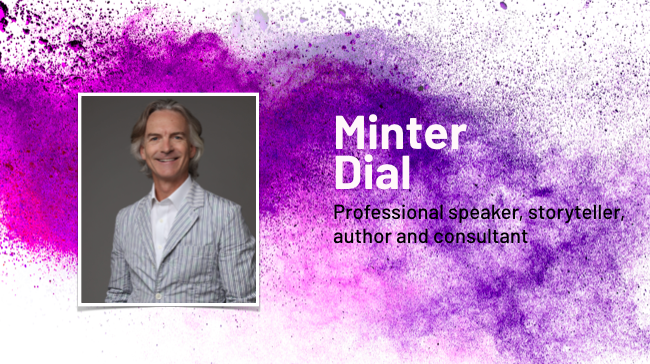 Minter is a professional speaker, storyteller, author and consultant, specialised in branding, new tech and digital transformation. He is the author of two award-winning books, Futureproof (Pearson 2017) and The Last Ring Home (Myndset 2016), the latter of which was turned into an award-winning documentary film he produced and that was shown on PBS (US) and History Channel (A/NZ). His newest book entitled, Heartificial Empathy, Putting Heart into Business and Artificial Intelligence (DigitalProof Press) bowed in December 2018 and was finalist for the Business Book Awards 2019.
He's a renowned blogger and podcaster on topics of branding and new tech. A repeat entrepreneur straddling a 16-year career at L'Oreal (MD Worldwide of Redken, MD of L'Oreal Canada Professional Products Division and ExCom worldwide of the PPD), he also worked as investment banker, zoo manager and tennis pro.
Minter has given over 500 talks and seminars to audiences in five continents, including at SXSW, Twitch, Yext, Cision, Netexplo, and Tencent. He was voted Top 3 out of 150 speakers at the Adobe Summit EMEA three years in a row (2014-2015-2016). He is passionate about the Grateful Dead, Padel Tennis and languages.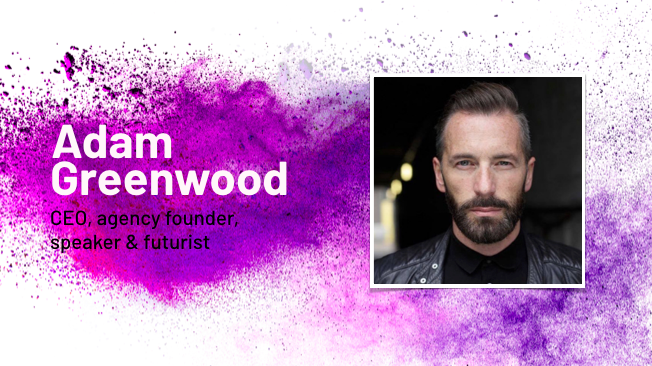 Adam has been working in the digital industry since 2006 and is the Founder & CEO of multi-award winning agency, Greenwood Campbell. Over the last 20 years, Adam has worked with leading organisations and brands, advising on their marketing and digital strategy.
After spending time in Silicon Valley with the worlds most influential tech companies, Adam learned that brands and organisations need to adapt to meet the ever-changing, consumer demands. They need to focus on empathy, inclusivity and storytelling with an open-minded and transparent approach.
Adam has spoken internationally, advising senior leaders on how we can use technology to create change and to make impact. Most recently, he gave a TEDx talk on the dangers of the social media echo chamber.
Considered by many as a futurist and thought leader on emerging technology, Artificial Intelligence and the capabilities of the new digital world, Adam works with a passion and drive which was recognised in 2016 with a place on the British Interactive Media Association (BIMA) top 100.
Agenda
3pm - Arrival & registration
3.20pm - Minter Dial
4pm - Adam Greenwood
4.40pm - Q&A
5pm - Networking & refreshments
6pm - Close
Previous Attendees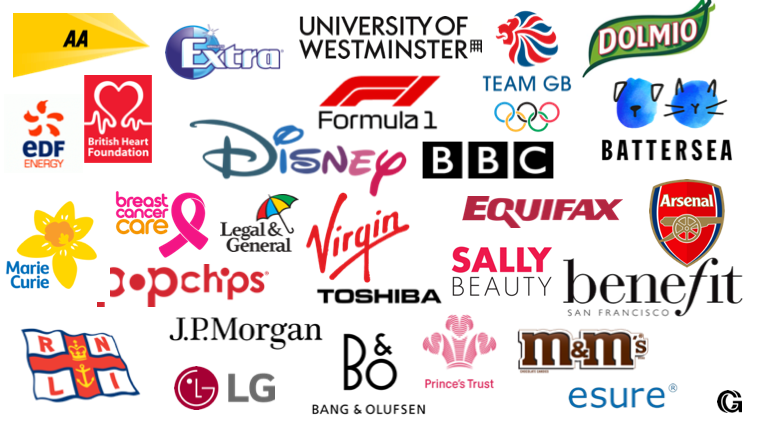 We charge a small fee because it helps with guaranteed attendance. 50% of the ticket fee will go to our speakers chosen charity, The Wounded Warrior Project - https://www.woundedwarriorproject.org/
We also unfortunately will not be accepting sign ups from digital or marketing agencies on this occasion.