Description
Due to the success of our last event, we have decided to run our popular workshop "The Future of Voice Technology" again. With new speakers and a new location, both first-time and previous guests are welcome to attend.
The exponential growth of these incredibly smart technologies, means they are now fully-fledged parts of our day-to-day lives and customers are in a position where they can demand a quick, easy and personal transaction, using the latest methods. Or they move on.
No matter your industry, this proven event is aimed at forward-thinking businesses who have a keen interest in emerging technologies and would like to explore practical ways of implementing it. Whether that's increasing charitable donations, educating children or adding a virtual customer agent to improve productivity and increase client satisfaction Greenwood Campbell have enlisted some of the best speakers at this time to teach, inform and inspire.
From this hands on session, you'll leave with a better understanding of what infrastructure your business needs to implement voice technology, how to find a suitable user case and practical ways in which you can get started.


But why does voice matter?
There are now 50 billion voice searches per month and this is expected to grow to 200 billion by 2020. Voice search is big. Amazon, Apple and Google are all fighting for this space with Amazon taking the market share so far with home devices. People are now used to the idea of interacting with computers using their voices. Anytime a phenomenon like this enters the consumer realm, it is only a matter of time before we see it in business. Don't be left behind.


Speakers
Alice Zimmerman - Google Assistant UK Lead at Google
Alice Zimmermann looks after Google Assistant partnerships in the UK, working closely with top brands and organizations to build great content and useful local actions for the Google Assistant.
She is interested to hear how you think conversational UI should be part of society and the role AI could and should play to simplify people's lives and help them get things done. Alice has 10 years of mobile product go-to-market experience in Tel Aviv, Mexico City, and Silicon Valley. She holds degrees in business and engineering management from Stanford and neuroscience from Duke.
James Poulter - Head of Emerging Platforms & Partnerships at LEGO Group
As Head of The LEGO Group's Emerging Platforms & Partnerships team as part of the Digital Consumer Engagement division, James Poulter is pursuing new technologies, platforms and partners to build digital consumer engagement with LEGO customers, shoppers and consumers on a global basis.
Prior to joining LEGO, James worked for a number of the world's leading marketing, advertising and public relations firms including Edelman and Ogilvy leading digital marketing, mobile and social campaigns both in EMEA and globally as well as new business efforts for clients such as Diageo, Unilever, Bose, PayPal, HP and Adobe.
Outside of work James is an advisor to the Church of England's digital board as well as well as a number of other charities, entrepreneurs and startups.
Adam Greenwood - CEO at Greenwood Campbell
In 2009, Adam co-founded digital agency Greenwood Campbell, and has led the agency to deliver award winning digital solutions for some of the largest organisations in the UK including Dixons, Ted Baker and RNLI.
Adam pivoted the agency in 2017 after a tech pilgrimage to Silicon Valley where he saw that the future of digital was not web but AI, AR, voice and chatbots.
Since then Adam has been on a voracious and relentless pursuit of knowledge about the future of technology and how it will affect the lives of consumers as well as the bottom line of brands.
Considered by many as a futurist and thought leader on emerging technology, Artificial Intelligence and the capabilities of the new digital world, Adam works with a passion and drive which was recognised in 2016 with a place on the British Interactive Media Association (BIMA) top 100.


Agenda
3pm - Arrival & registration
3.15pm - Talks
5.00pm - Q&A / drinks / networking
Previous attendees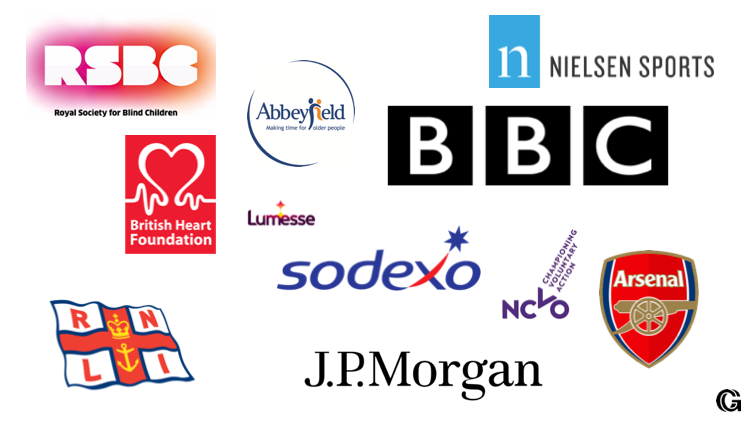 Please note, in line with our GDPR policy we can no longer accept event registrations from anybody using a private email address eg; hotmail, gmail, yahoo. Registrations will only be accepted with a business email address.