About this Event
FABRICATE
#CREATIVITY #SUTSTAINABLEFASHION
You've always wanted to exercise your creative streak…
You like art…
You're into fashion…
Maybe you just want to freshen up your wardrobe…
Many fashion houses have surplus stock that often goes to waste and adds to the overflowing landfills. FABRICATE is encouraging you to use these items to create something new. We've slashed the prices on premium garments from Drifters Ldn and Siyen so that you can upcycle them and give them your own flair. It's sustainable, it's fun and it's a different way to spend your afternoon.
So you didn't go to design school; you're not the arty type…
There are a lot of simple things you can learn at FABRICATE that will upscale clothing and bring your ideas to life without having extensive technical knowledge. Cut, stitch, dye, paint, bead; the possibilities are endless. But you can also just get your items and go - no pressure!
Here's how it works:
1. You can browse the items available online
2. Pick a workshop session you'd like to join
3. Redeem your ticket against any of the items on sale
4. Get creative
See the price list below.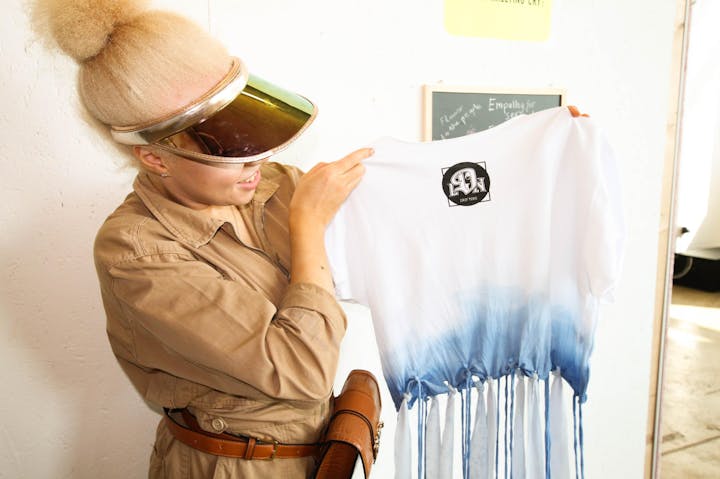 For inspiration on what to create and how to do it before you join us check out Fabricate on Instagram for our tutorials.
*All adults 18+ with valid ID can get extra creative with some free wine and Prosecco on our last workshop of the day from 19.00-21.00!