Description
FABRICATING FICTIONS @ THE WHITE BUILDING featuring VVFA - Andrew Friend & Sitraka Rakotoniaina
/// A WEEKEND OF CO-INQUIRY, RESEARCH PROJECTS & SPECULATIVE DESIGN TO COLLECTIVELY IMAGINE POSSIBLE INTERSTELLAR FUTURES///

THE WHITE BUILDING
WEEKEND: 31 OCT. – 1 NOV. 2015
Saturday: 10.30 – 6.00
Sunday : 10.30 – 6.00

Lunch & Drinks courtesy of CRATE

[ space ] presents FABRICATING FICTIONS @THE WHITE BUILDING featuring VVFA - Andrew Friend & Sitraka Rakotoniaina. A weekend of group activities critically addressing and collectively reconfiguring the values and belief systems intrinsic to today's intergalactic technological advances.

Whereas the Space Age of the mid 20th century painted a fuzzy picture of psychedelic collective togetherness, today's techno-accelerated rhetorical "Space Race" is fuelled by entrepreneurial mantras and the glowing allure of participatory money-spinning schemes.

As we witness the gradual transition from large-scale, government-led exploration to a more versatile and agile approach to future-facing narratives, and as private enterprises become increasingly involved it is essential that new future-facing scenarios are explored in a critical cultural context.

Featuring artists Andrew Friend & Sitraka Rakotoniaina's collaborative project VVFA, co-inquiry activities, screenings and a speculative design Masterclass, the weekend presents a public open forum for the critical discussion and collective (re)modelling of possible intergalactic futures.

From exclusively ticketed space tourism to asteroid mining, the idea of space exploration has been pimped and democratised to fit with the popular rhetoric of networked society. Once directed by the elite few of government bodies and staged as the ultimate powerplay game of international chess, today's space exploration is characterized by the democratised digital commons and a prosaic collective imagination.

Fabricating Fictions weekend seeks to disrupt the dominant narrative of a flattened, commercial futurism and seeks to reignite critical debate around narratives of hyper-scale, obsolescence and control through the use of collective co-inquiry activities and speculative design skills.

Book workshop tickets here for FABRICATING FICTIONS weekend at The White Building, Hackney Wick (located on the threshold of London's quasi utopian vision - the Olympic Park).

RESEARCH QUESTIONS
- to be addressed in the co-inquiry sessions -

How does today's neo-liberally charged, entrepreneurial intergalactic exploration shape our new digital commons?

How far does techno-accelerationism determine our collective imagining of possible futures?

Can techno-progression affect our collective ideals and can we reinstate utopic, democratic spaces of dreams and discovery?


SCHEDULE:

PRE

1 week before the weekend, key texts and research questions will be shared with the participants.

SATURDAY

AM
9.00 – 10.00: Registration & Coffee
10.00 – 10.20: INTRO by Andrew Friend & Sitraka Rakotoniaina
10.20 – 12.30: Group allocation & Co-Inquiry session #1
12.30 – 1.15: Group Research Presentations
1.15 – 2.00 : Lunch [ Courtesy of CRATE ]
PM
2.00 –4.00 Timeline swaps / Co-Inquiry session #2
4.00 -5.00 Speculative Design Masterclass
5.00 – 6.30 Scenario writing session
6.30 – 7.00 – Scenario presentations & drinks [ courtesy of CRATE]
7.00- 9.00 – SCREENING: Utopian/Dystopian visions.

Sunday

AM
9.00 – 10.00 – Networking & Breakfast [ Courtesy of CRATE]
10.00 – 11.00- Co-Inquiry session #3
11.00 – 12.30: Speculative Design Masterclass
12.30 – 1.15: Planning session
1.15 – 2.00: Lunch [ Courtesy of CRATE ]
PM
2.00 – 4.30 Prep and fab
4.30 – 6.00 Shoot
6.00 – 8.30 – Drinks & Open Forum / Summing up of co-inquiry

Organiser of FABRICATING FICTIONS
Established in 1997, SPACE's Art + Technology initiative has produced boundary raiding residency models, innovation incubators and critically focussed public programing at the intersection of art, technology and networked behaviour.
The SPACE Art + Technology programme spans across the dedicated collaborative innovation studios and public venues of The White Building, OPEN Space and CoLAB.
SPACE A+T's mission is to close down the (popular) divide between art, science and technology by playing a generative role in establishing a connection between these worlds. By advocating for hybrid practitioners and provoking transdisciplinary critical discourse, SPACE A+T provides a public arena for contemporary interdisciplinary debate and engagement.
SPACE A+T celebrates process and process-led practice through innovative curatorial public frameworks such as the AGORA_In_RETE series of work in process and Open Forum events. By placing process at the centre of SPACE Art Technology, new ways for artists and audiences to interact with and value process are explored.
Art Technology at SPACE explores and transcends the often blurred boundary between creative practice and developing technologies. A critical programme of Events, Workshops, Residencies, and new models of intervention run accross SPACE's 2 venues across London: The White Building in Hackney Wick and Open SPACE on Mare Street.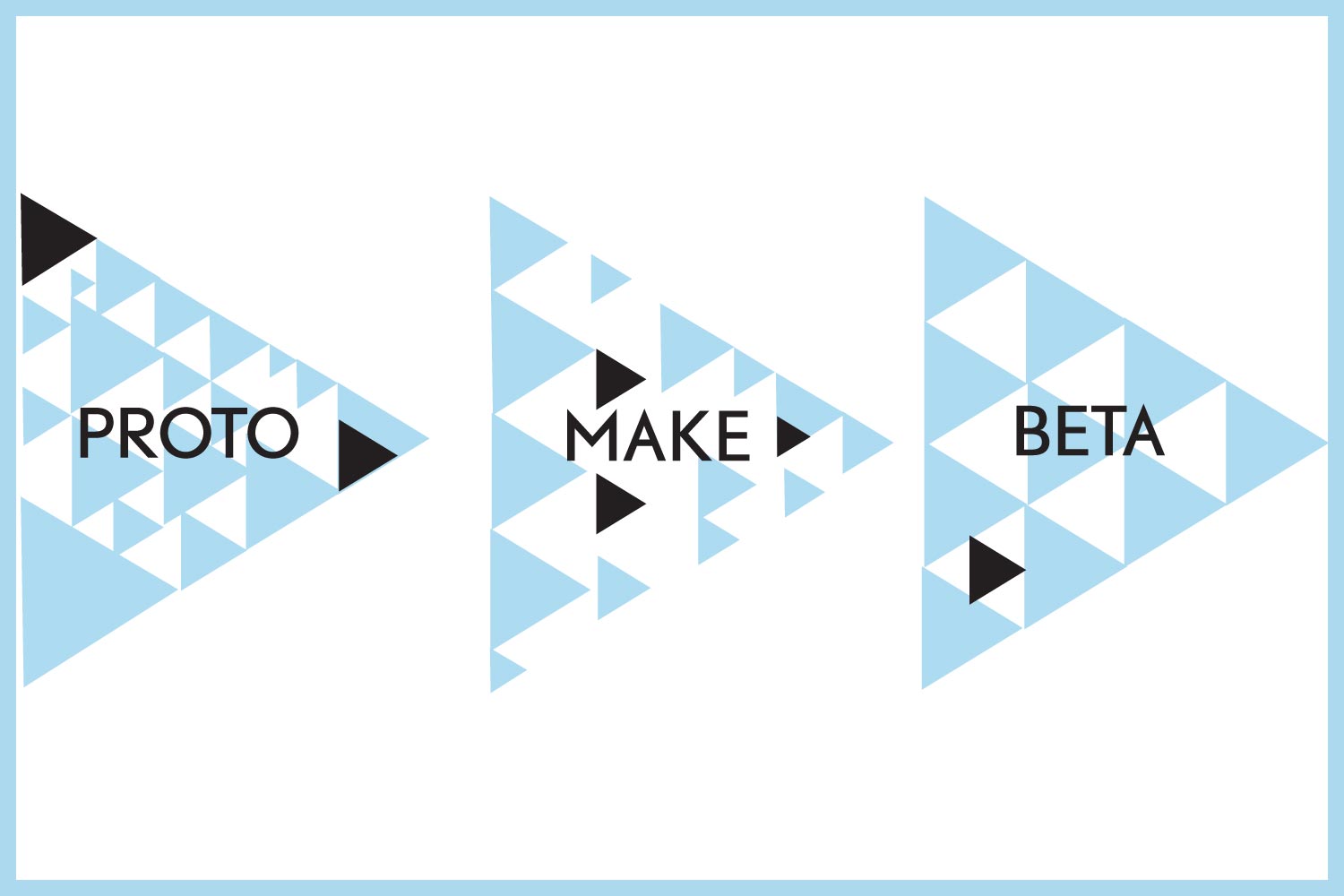 WORKSHOPS:
PROTO /// MAKE /// BETA
PROTO -
PROTO programming focuses on a critical exploration of the increasingly popular approach to prototyping as a fluid cultural gesture, currency of  explanation of the point at which materiality, emergence and indeterminacy supplement and energise each other. Within the collaborative learning workshops, keynote presentations and open forum events, the rapid cycles of prototyping, testing, evaluation, and redesigning are played out across the trans-disciplinary landscape.
MAKE –
Playing on the popular US import of the Maker Movement and taking a critical standpoint towards the phenomenon and viral spread of Maker Spaces throughout the capital, this series of workshops and public programming spotlights the mechanisms of collaborative skills exchange, peer-to-peer learning and the burgeoning positioning of artist as entrepreneur. The series also questions the adoption and appropriate of Silicon Roundabout systems such as Agile and Sprint management by the fine art cultural arena and seeks to provoke response to what space and form the figure of MAKER may take within UK – based networked culture. There will also be more practical and tangible workshops where direct transactions of skills exchange will take place with a view to producing and actualising concepts and prototypes with our programme partners Machines Room and Open Desk.
BETA –
SPACE A+T main area of curatorial focus is the celebration and critical programming around the artistic PROCESS. The BETA series of workshops, public programming and open forum seeks to create a diversity of platforms for the public critical engagement with interdisciplinary cultural processes and practitioners. This series will also prominently feature programming strands dedicated to the public dissemination and critical engagement with process – such as the on-going AGORA_In_RETE series of showcases and open events Open_PROCESS.