Fabulous Fridays : A series of upbeat #zoominars that start the month with an extra helping of connectivity-&-clarity, focus-&-Friday vibes.
About this event
Crushing it
Brand building's a hairy task. Easy to have ideas. But the challenge is to turn ideas into reality.
Identifying your brand zest helps, as you find yourself saying 'yes' to the right opportunities and end up staying super focused. Zesting involves creating the best brand story, identifying tangible-&-intangible differences and knowing your point of difference from the other players in the playground, by hitting the stand-out factor with an extra zing of creative juice.
Book July's zesty #fabulousfriday and add a touch of freshly squeezed inspiration to your brand.
Book of the month : Twist: How Fresh Perspectives Build Breakthrough Brands : Julie Cottineau
This event is exclusively for members only
Shoewoohoo : Designed & crafted by @totallyhela #craftycrafter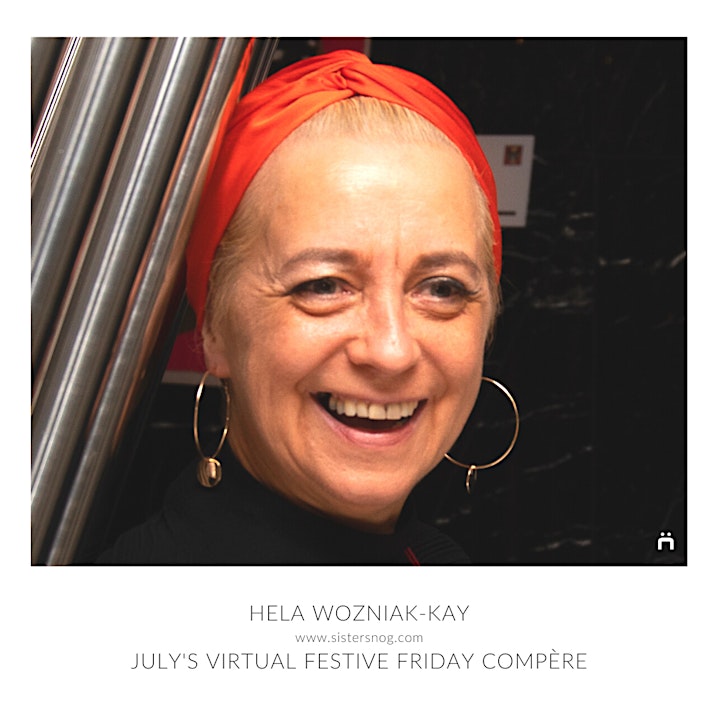 The Big Question : Think about the members of the Sister Snog Tribe.
There's a big benefit in twisting with another brand, where you both delve into each other's magic moments. The result. A magnetic hybrid for the market to embrace, enjoy and engage with.
Who has a brand that you could see your brand twisting with to create a limited edition that would make the market perk up and purchase?
Dress code : Something with a zingy twist or untamed hues ready to jump-start summer dreams. Choose from a tangy colour palette. Tangerine Tango. A squeeze of Sicilian lemons, a splash of lime or a hint of pink grapefruit.

Running order & format
July's #fabulousfriday will be hosted on Zoom.
All together 13:00 - 13:30 : Connect at a series of quick fire 1-2-1s in the #sevenminuteshuffle
13:30 - 13:35 : Sisterly welcome to #sisters #bigsisters & #reallybigsisters
13:35 - 13:45 : Gas & Air : Who's Cooking-on-Gas and forging ahead in their business & who's Walking-on-Air and making a mark on the business landscape?
13:45 - 13:50 : Introduction to July's Heavenly Hostesses
Break-out in the Breakout rooms
13:50 - 14:00 : Discuss & debate The Big Question
14:00 - 14:10 : Share your best moments & highlights of the month
14:10 - 14:25 : Shout-out for help, support & guidance from the Tribe
All together
14:25 - 14:35 : One minute #TVMs
14:35 - 14:55 : Feedback from the Breakout rooms by the Heavenly Hostesses
14:55- 15:00 : Update about what's in the pipeline at Snog Towers & au revoirs