Description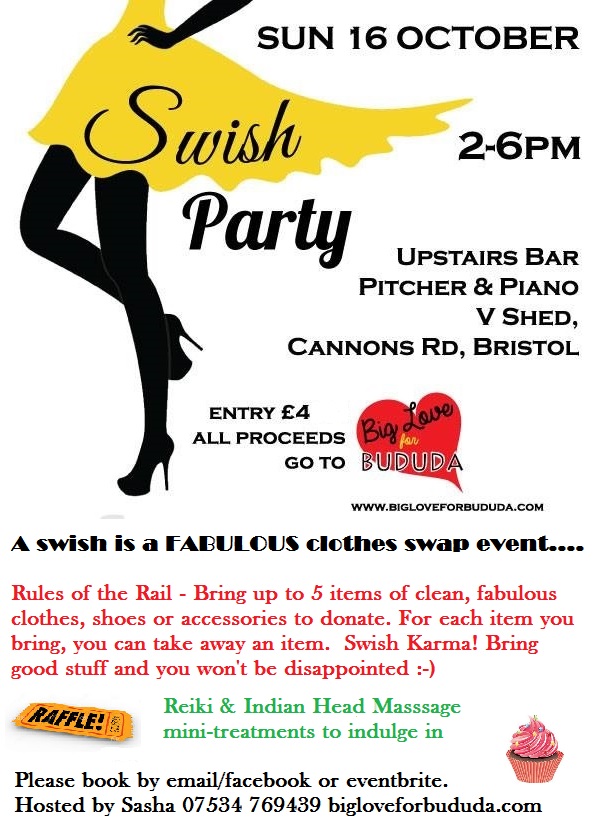 We have all got some clothes/accessories we can't throw because there is nothing wrong with them...but we just don't wear! Why not pull them out of the darkest recesses of your wardrobe and swap them! The idea is that what you bring, you donate. And you are given a token for each item you bring. Then you can select what you like from other people's offerings, 'paying' with your tokens!
The idea is for some me-time, fun-time, girlie time - it will be a sociable event, with a lot of lovely ladies.
All sizes of clothes are needed!
Any clothes not quite 'good enough' for the swish but you want to declutter anyway, we can have a table for jumble. Bring any books/nik naks that we can sell.
Tickets can be purchased on the door, but please book on line so we can anticipate numbers of guests.
Proceeds go to www.bigloveforbududa.com