Learn to master Facebook Ads and increase your sales and leads without increasing your costs. Learn the secrets we use to get real results.
About this event
What Will You Learn?
How to create targeted audiences that work
How to set up Facebook retargeting ads
How to write ad copy that gets results
How to avoid your Facebook Ads being disapproved
How to reduce the costs for your conversions (enquiries, leads and sales)
Who Is This Training For?
You want to run your own Facebook Ads & get RESULTS!
You want to get more business
You've tried Facebook Ads before and haven't had much success
You've PAID someone else to run Facebook Ads for you and it hasn't worked
You want to learn to master Facebook Ads for YOURSELF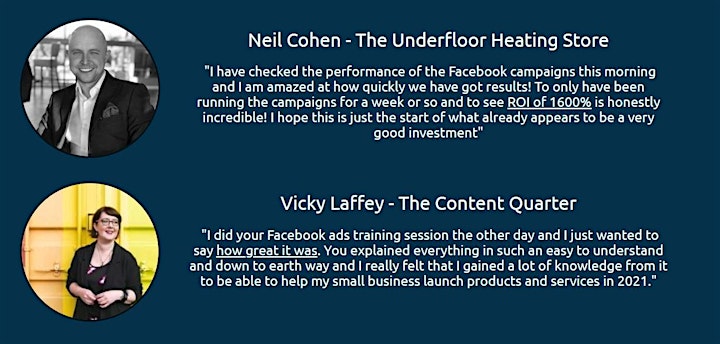 Receive Our Free Facebook Ads Book
Join our free online training and you'll receive a free digital copy of our Facebook Ads book '33 EXPERT tips to get better results with your Facebook Ads'