Description
STOP!!

Are you missing out on using THE most powerful form of marketing to show up in years?

Are you missing out on getting extraordinary results -like thousands of video views or website visits, for only pennies?

Are you missing out on the opportunity to get your message out to a brand new, highly-targeted audience, in a way that takes only minutes to get going?

Are you missing out on the absolute best way to get your marketing running on auto-pilot, yet still generating amazing and measurable, dependable results?
If fear, overwhelm, or past experience are stopping you from taking advantage of this massive opportunity, you are seriously missing out and you need to do something about it NOW before everyone jumps in!
The thing is, that whatever business you're in, whether you sell products or services, whether you sell to businesses or consumers, Facebook ads could make a huge impact!


And remember this - if you're not using them, someone in your sector is and is targeting YOUR potential customers.
Here's how three companies (clients of mine) transformed their sales just from Facebook Ads…
a business mentor attracted 200 new leads in just over a week and then went on to make £1000s of sales of her new programme
a car dealer who looked set to miss his quarterly targets not only met them, but smashed them out of the water when we re-wrote his campaigns 
a corporate got a series of 10 educational messages out to over 40,000 highly targeted people, for under £250
Just imagine what results YOU could get!
No more 'feast or famine', no more not knowing where you next customer is coming from, no more struggling to hit your goals for the year or quarter …
Whether you want to grow your email database, sell products or services, direct people to an event, share a credibility- boosting feature or even get answers to a poll, you will get fantastic results IF you know what you're doing ….
Because there are some essentials that you absolutely must know about and have in place if you don't want to be part of this statistic …
The sad fact is that every day, £1000s are flushed away by business owners hopping onto this 'new shiny thing' without taking the time and effort to understand how it all works properly.  Throwing some ads up on Facebook , and praying that they'll do the job so you can tick that box, isn't going to get you the results you want. In fact, you may as well take your hard-earned and pop it into the shredder !
You want brilliant, reliable results.
Therefore, you need to know how Facebook ads work and to have a plan behind your ad placement.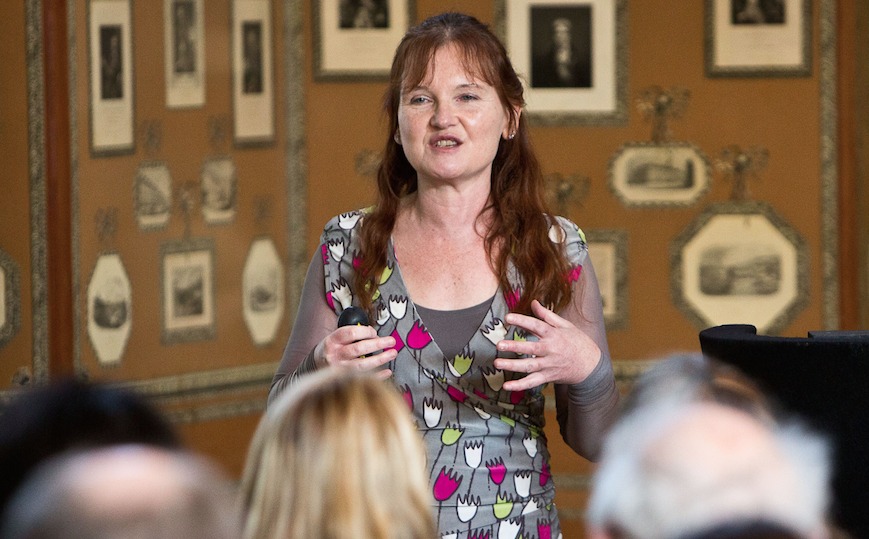 As soon as you've grasped it, you'll be able to make a huge impact on your business, so isn't it worth investing a little of your time understanding how it all works, what the best strategies are for killer results and what to avoid?

I think so – and that's why I've developed this workshop.  I just can't sit back any longer and let you carry either not making the most of this amazing form of marketing or paying out far too much because you're unsure how to use it properly!
(Oh, and even if you outsource this, or plan to – you need to know the basics in order to ask the right questions and to keep track of what' s being done for you. Otherwise, how will you know what the results mean and whether they're even doing the best they could for you?)
On this no fluff, no jargon, overwhelm-busting workshop you will discover: 
Which type of ad to choose and why (this alone could cut your ads cost by 90%!)
The difference between Power Editor, Ads Manager and Boost Post and when you should use each
The one concept that's crucial to getting great results that so many business owners miss
How a small investment of time and money could bring you a return of £1000s very quickly
How to target exactly the right people for your business (so you only spend money on showing ads to people who will be interested!)
How to create an ad that attracts attention and inspires the action you want
Whether to use video or images
What budgets, bids and all that malarkey mean – and which options you should choose
Which strategies are best for different promotions – eg. customers for a local business, tickets for your events, customers for a higher-priced product or service, clients for an online programme or training.
What retargeting is – why it's the new buzz-word – and just why this pixel thingy is your new best friend!
How to measure your results so you can tell whether your ads are working and which are the best performers.
The number 1 mistake that most business owners make which means most (if not all) their budget gets flushed away – so you can avoid it by doing exactly the opposite!
And what will the end result be?


I'll show you how to confidently run the perfect Facebook ads campaign for your business to win a flood of new customers without spending weeks mastering the technicalities or making the soul-destroying blunders that trip so many business owners up. (And you get my support online for a month afterwards too!)
-------------- 
In case you're still on the fence, here are 6 reasons why you need to be at this event:
There's a formula to making Facebook ads work – and I'm going to share it with you. You see, I've been running ads for myself and clients for 5 years – in that time they have changed from being a clunky experiment to a refined marketing tool that every business should be using! I've used them for myself to bring in 5-figure sales of info products, as well as for clients in many different sectors.
Thing is, Facebook ads  are a fantastic way to reach people who would be perfect customers or clients for you – that you would never otherwise find - they aren't just a replacement for the reach we used to get on our pages, or just a way to maybe run a competition.
However, the window of opportunity to run ads at super-affordable rates is getting smaller by the minute, as more businesses are getting wise to this every single day
IThere's a mind-boggling amount of 'free' information out there, but the problem is, that it is mind-boggling! And most of it is geared at either the USA, where marketing is very different, or it's relevant to big businesses with big budgets, or ecommerce.
There's NO proper advice out there designed specifically for small UK businesses i– which is where I come in.
There's a secret to effective training – which lies in what content you leave out as much as what you leave in! Fact is, you don't need to know every last detail of the workings behind Facebook's ads platform – you need to know how to get it working for you with minimum time, effort and cost – and maximum results! I know and that's how I teach!
 ----------
I've had years of experience of working with small businesses – not just in my own business but also as a Business Growth Advisor for Nigel Botterill's Entrepreneurs Circle, so I really know where you're coming from!
Do you want a process you can set up again and again, knowing you'll get results?
Do you want to know that you'll see a return on the time and money you put in?
Do you want to avoid wasting time on doing stuff that's not likely to work?
Do you want to be able to measure results – not getting bogged down in detail, but at least being able to tell that your marketing is working?
Do you want to escape being chained to your laptop doing marketing ?
Do you want to know that your (limited) marketing budget is being spent on stuff that is actually going to grow your business?

Are you fed up of  either outsourcing this to people who promise the earth but fail to deliver, or trying to figure it out by yourself, or being stuck not knowing where to start as it's all so overwhelming?

Sound familiar?

Great! I've got just the solution!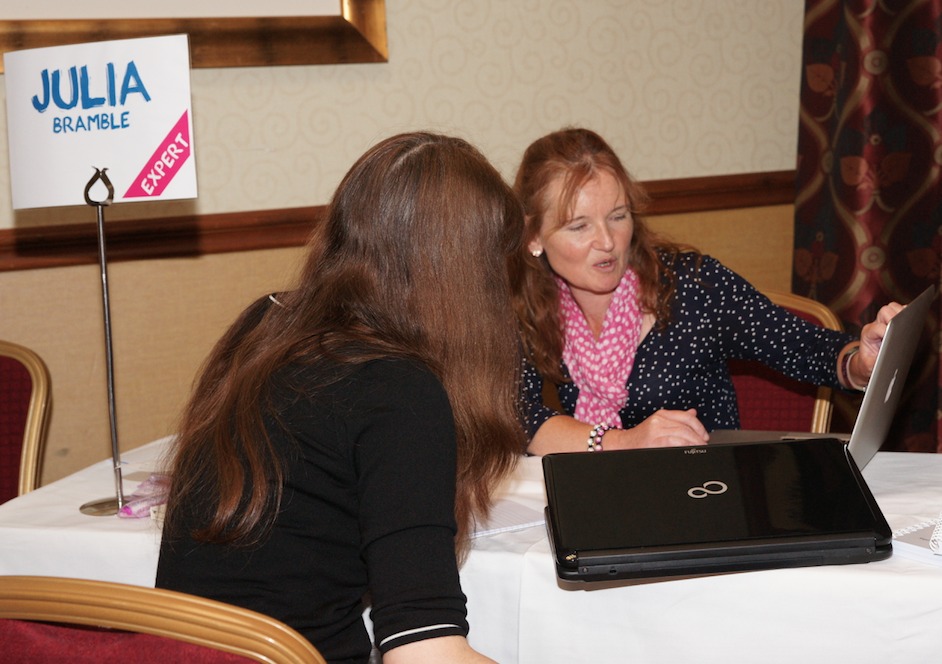 Stop feeling frustrated with others or yourself – there's one very simple way to finally nail it – and that's by joining me on 27th Sept!
Book now to guarantee your seat (and nab a mega earlybird offer in the process!)
Whether you've played with a few ads yourself, or you're a complete beginner, but are smart enough to realize that investing in Facebook is a very wise move, you need to be on this workshop.
Due to the live, interactive mature of this course, spaces will be truly limited – so book now, today and sit back, secure in the knowledge that you will soon be opening up a floodgate of opportunities for YOUR business.
 Extra details:
If you want to work along on your laptop you can - however, it's not essential.
If you would rather watch and listen and take it all in, that's great too.
The price includes a course handout, 1 months' online support, lunch, as much tea and coffee as you can drink and unlimited Facebook nuggets and tips throughout the day and beyond!
So please – book NOW before all the seats are taken and prepare to revv your marketing up to the next level.
It goes without saying that I offer a 100% no-quibble money-back guarantee. So if you feel at the end of the workshop that the content hasn't been fantastically useful to you,  please just let me know and you'll get a full refund, no hassle. I am supremely confident that this won't be the case, but I don't want you to feel like you're risking anything here – you've got everything to gain!
So please – book NOW before all the seats are taken and prepare to revv your marketing up to the next level.
 Oh .... and this is what others have said about my training workshops .....
"Oh My Word! That was a brilliant day with Julia  from BrambleBuzz Social Media yesterday. 'Facebook Success Secrets' wasn't just a few golden nuggets, it was bloomin' Fort Knox! A must for every forward thinking business owner."
Peter Austen, CEO Hospitality Entrepreneur.
 ------------------------

---------------------
"Julia is a centre of knowledge, I took a massive amount of value from her teaching despite not being a novice on the subject. Clear, direct and easy to understand examples and live demonstration complimented a well-structured & balanced day. I would recommend Julia without hesitation to anyone who needs her help."
Andy Kerr, AME Programmes, Jaguar Landrover.
----------------------- 
"I'm always looking to progress my knowledge and I knew that Facebook had developed their advertising options considerably recently. Rather than spend weeks figuring it out for myself I decided, after seeing lots of recommendations from experts I trust, to invest in Julia's course. The price of the course made it practically risk free anyway. Since taking the course I have implemented what I learned on the training alongside my usual marketing strategies and have achieved great success. I've used Facebook to launch a small business for a client and at the moment I am running campaigns for another client and achieving over 1200 clicks per week on a modest 'small business' budget. I've created many online courses myself, and the thing that struck me about Julia's course is how she has managed to structure it so that it appeals to those with no marketing knowledge, as well as those like myself who are looking to progress their knowledge in one specific area."
Erica Douglas
Erica Douglas Marketing
------------------------- 

-------------------------
"Julia presented on social media at our regional conference and managed to convert the vast majority of an initially very reluctant audience to this 'new' idea! This led to a training workshop  which was very well received and has really helped kick start our regional social media presence. Building Control in the South West is finally open for business via social media - Thank you so much Julia"
Anna Thompson
Business Development Director at LABC Local Authority Building Control
 ----------------------
"The session was crammed full of super advice, tips and Julia's exceptional expertise shone through. What was great was the fun way in which the subject was delivered - no tech speak just plain English - in a way that meant you could take away actions that you could then implement..." 
Sean Humby
Director - Business Network (SW) Ltd
 ---------------------
"Julia is a passionate instructor and she engaged with the team extremely effectively. Expert in her field, she totally delivered on the brief and then some. 
If you need someone to deliver training to you or your team, then Julia will deliver for you in spades."
Tim Savage
Business Coach at Impact 48

 --------------------
"I loved working with Julia on my Facebook advertising strategy. I love Julia's detailed and analytical approach. What I really appreciated most is that she looked at my business as a whole ... not just the services I wanted to promote through Facebook advertising. She got me to think about the big picture, not just the small detail. Julia is just so helpful and always willing to answer questions and offer advice."
Sherry Bevan
Coach, author, speaker.
 -------------------
"I attended a Facebook Ads training session run by Julia and was impressed with her knowledge and training. I learnt far more than I expected to and had my first ad up and running before the session was over. The step by step training was simple to follow and made learning easy. "The step by step training was simple to follow and made learning easy. 
I've been able to not only target the right people but also tweak my Facebook ads in order to get the best results. The outcome is that I've tripled my email list in less than a week. For less than £10 I've generated far more leads in far less time than any other form of marketing that I've tried.
Today, as a direct result, I gained a new client that was looking for a long term partnership with a good SEO company! Thank you Julia"
Hazel Jarrett


SEO Specialist
 -----------------------
Julia's workshop on Facebook Ads was illuminating to say the least! Easy to understand and most importantly, practical,. It gave me enough information to go away and use FB ads myself but also a realisation that if I wanted to run a proper ongoing campaign, I'll hire Julia!!
Celia Delaney
Learning & Development Professional
 -------------------------
" Julia and I did a Skype training session on Facebook ads, and then I signed up for her online tutorials which let me go into things a bit deeper and at my own pace.  Whenever I wanted to clarify something, a quick query was always answered by Julia or one of her team at BrambleBuzz.

After the training, we did a 10-day countdown campaign and spent £632.50 on Facebook ads, which generated subscription revenues of £12,800. That's 20x my expenditure returned from Facebook ads, and we got 583 new likes on our page.  Thanks for teaching me how to do it right, Julia!"
David Horne
 Alchemiya Media Limited
So if you want the exhilaration of seeing new perfect leads and clients delivered to your business each and every day, then I urge you to join us now – get the training and support you need and get it DONE!
FAQs
What are my transport/parking options getting to the event?
Parking is available nearby for a small fee.
Where can I contact the organiser with any questions?
Please email me- julia@bramblebuzz.co.uk
Is my registration/ticket transferrable?
YES!! 
Do I have to bring my printed ticket to the event?
NO!!
What is the refund policy?
If you have bought a ticket, there are no refunds available if you then find you can't attend. However, you are very welcome to pass or sell the ticket to someone else to attend in your place.
If you cannot do so, I would be happy to share the handouts from the day with you and to have a short skype session to help you get the most from them.

The name on the registration/ticket doesn't match the attendee. Is that okay?
YES!!
 I can't wait to see you !