Description
After a very successful first collaboration Facebook Ad Strategist Emma Van Heusen & Social Media Strategist Sarah Cook join forces again to bring you their powerful interactive Facebook workshop.
FIVE Bonus Early Bird Plus Tickets available! Book our Early Bird Plus ticket to receive a personalised 121 Skype session (30 minutes with Sarah & 30 minutes with Emma) to be booked within 14 days of the workshop.
Spaces are strictly limited, please book early to avoid disappointment.
This is what guests said about our previous Masterclass:

"For a "blast" of powerful Ideas - for planning your most effective social media or Facebook Ads campaign ever . . . get to the workshop by the dynamic duo of Sarah Cook and Emma Van Heusen. Awesome !"


Paul Claireaux (writer, educator and coach)
"I found the Facebook Ads workshop incredibly useful and insightful. I had been struggling with Facebook Ads for months, but now it has all become clear. I now have the confidence to not only create and optimise the ads, but also understand the analytics afterwards to make informed and cost effective decisions for my clients. A fantastic overview as well as in-depth knowledge in just a few hours. It was definitely worth the time and was excellent value for money."
Kerry Coleman, Freelance Social Media Manager
_________________________________________________


Workshop Content:
Identifying your ideal customer

Connecting with your ideal customer

Getting clear on what your message is

Ten strategies for successful social media

Putting it into practise: 30+ ideas for content

How to use your Facebook insights

Recommended tips & tricks for getting the most from Facebook

The Facebook Pixel - what it is and why you need it

Understanding the Facebook Ad Structure

How to choose an objective

Targeting - understanding traffic temperatures

The creative components of a high performing ad

What to do if you have a small budget

Reading the results

Next steps and Q&A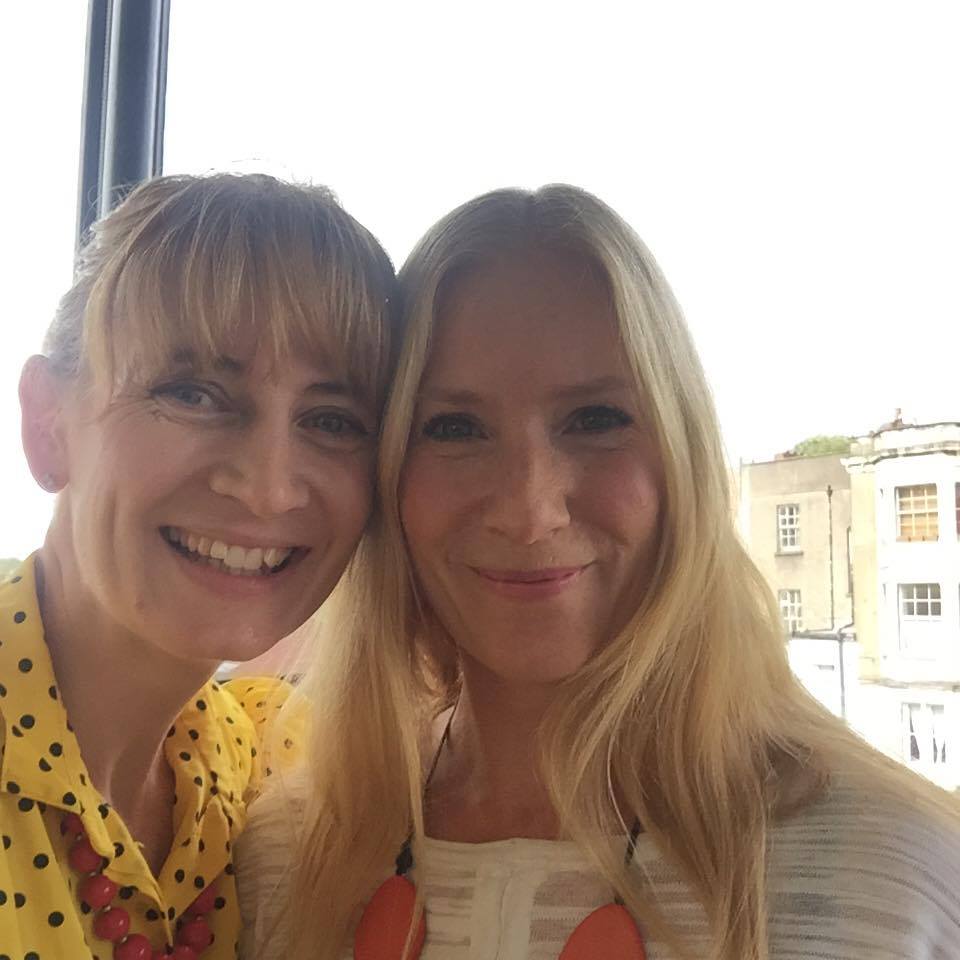 What others have said about working with Sarah:
''I recently attended Sarah's Social Media Masterclass. Sarah shared her extensive knowledge of social media practice in her usual charming and inclusive way.
I learned how to harness emotion, storytelling and brand strategy to engage and grow my audience authentically. We all had lots of fun sharing our own experiences and I came away with the tools and confidence to get started on a content plan and social media strategy.I'd love to work with Sarah again and highly recommend this workshop.'' Sam Barber Shore
''I was very pleased with Sarah's workshop on social media and particularly liked her pace of expansion through the content. Although I was fairly familiar with the majority of the strategies, I still came away with new and very useful ideas to apply to my business. I left feeling motivated and confident to implement ideas. Having been to a few marketing events in the past (outside of Bristol) I felt much more comfortable seeking advice from another local business.''
About Sarah Cook:
I enjoy helping small businesses fall in love with their social media! And gain the knowledge and confidence to be their own social media expert, like a guru in their pocket! To reach for these new skills & strategies whenever they need them. My aim is for every small business I work with to feel empowered and inspired to use social media to complement their marketing & their business values so that they get greater online visibility & an increased client base.
What others have said about working with Emma:
"Emma is wonderfully helpful, knowledgeable and imparts her wisdom with clear & concise detail" Orla Quirke, Social Media Manager
"Emma saved me days worth of guesswork with Facebook advertising." Emma Mackey, Freelance Social Media Manager
"I had a fabulous session with Emma learning how to really work Facebook advertising. The next day I created and posted an advert following Emma's advice on the targeting, written content and appropriate photo. The advert has been my most successful to date with fab engagement. " Debbie Meech, Freelance Social Media Manager
About Emma Van Heusen:
I'm a self-confessed Facebook Ads nerd!
With extensive experience in running Facebook Ads as well as coaching businesses and Social Media Managers on how to leverage this platform to put brands in front of the ideal customer – this is by far my favourite subject to talk about!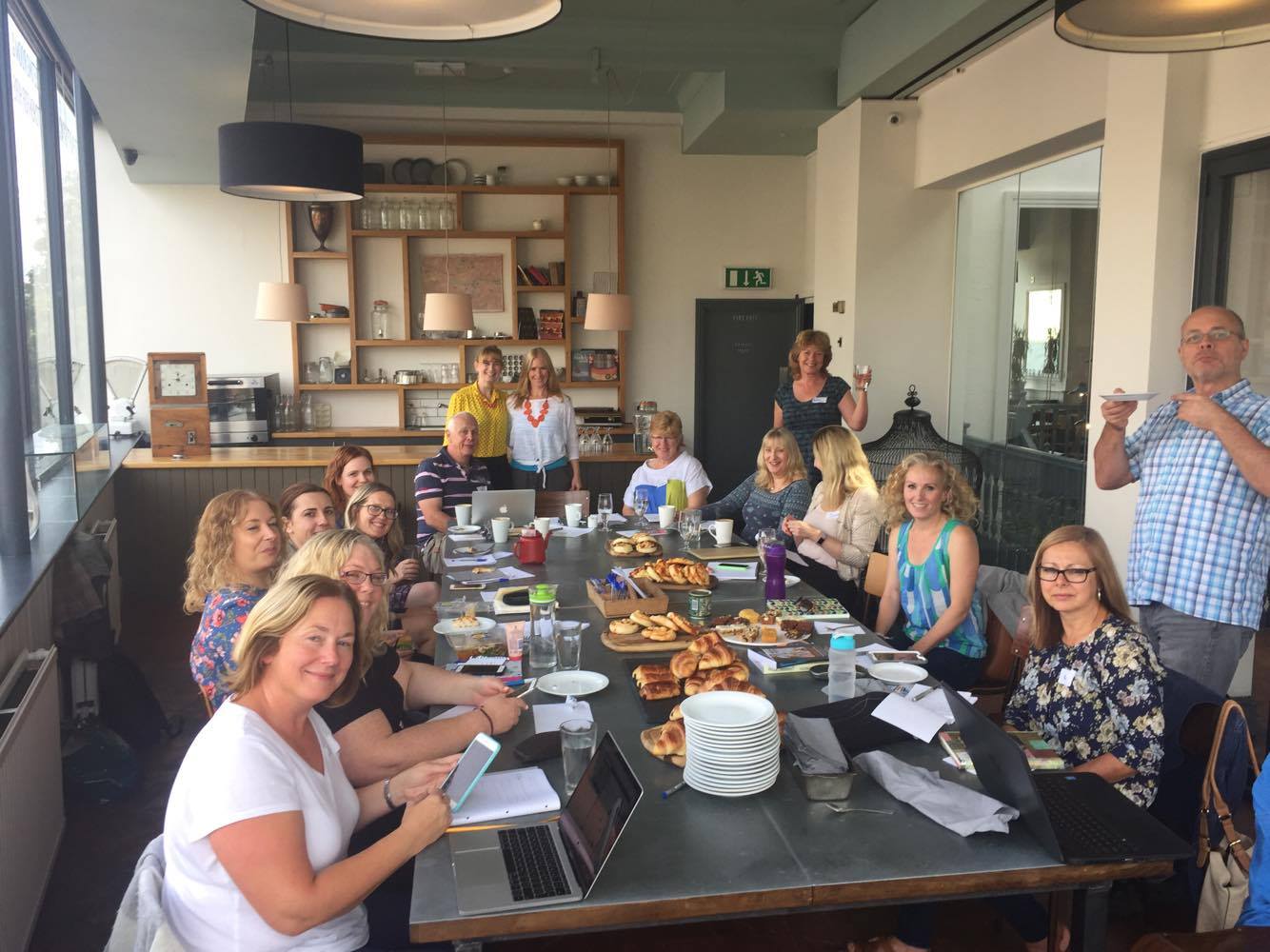 _______________________________________________________
Your ticket includes refreshments & light savoury & sweet sharing platters.
*If you do not wish your photograph to be taken during the workshop that may be used for promotional purposes please notify the organisers prior to the workshop.
*If you have any specific dietary requirements please advise by Sarah email sarah@sarahcook.co.uk
*Tickets are non transferable & non refundable