Facebook Performance Marketing - Heavy Hitters Only!

Wednesday, 11 October 2017 from 18:00 to 21:00 (BST)
Event Details
Facebook Performace Marketers Boardroom

Lessons Learnt From Managing Facebook Accounts With Up To 6 Figure Daily Ad Spend
Have you ever wondered, how are SMEs getting to spend so much on facebook, how do they keep ROI possitive? WHO IS MANAGING THEIR ACCOUNTS? how do they scale so fast?  
There has never been a better platform that allows SMEs to generate fast cash-flow and scalability than Facebook. Unfortunately, most businesses are not taking advantage of this, either they are not advertising on this channel or they are not doing it properly, they're spending too much to generate very small results!
Who Is This For:
If you are a business owner, marketing manager or simply someone selling anything of value online, this event will help you sell A LOT MORE of it, Faster and with a lot less work.
If you are a media / facebook agency, you'll learn how to really scale your clients ad accounts, in ways that you never thought possible.   
Does This Sound Like You? 
You are either not advertising on facebook or not doing it properly

You are spending too much money to generate very little return

Have attended or bought "Facebook ads" courses in the past and now are sceptical about whether this will work for you or not!

Have outsourced your ad campaigns but you are not getting the results you want

Your campaigns are doing fine but only with low spend, and you'd like to know how to really scale up!  
What You'll Learn:
How a number of fast growing businesses are scaling from a few hundreds to 6 figure daily ad spend in a matter of months, whilst keeping ROI positive. 

Analytics and key metrics you need to look out for that will determine the success of your business.   

We'll be reavealing best practices of businesses that didn't even exist last year, and that today are taking the world by storm, all thanks to FB performance ads!

What is next for Facebook, ad platform features and targeting capabilities that are going to revolutionise the way we buy media! (Quick hint: What you've seen so far is nothing compared to what's coming!)
Facebook Ads Revenue is Predicted to Triple in The Next Five Years!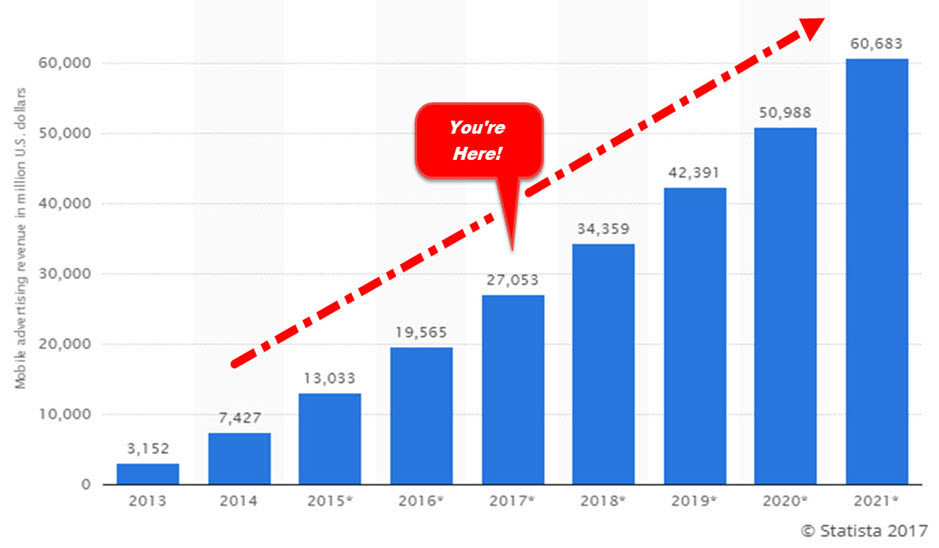 ..And now is the perfect time to take advantage of this trend.
 There will be a small group of TOP Players in this Boardroom, so get ready to meet some amazing people too!
Only 4 Tickets Left! 
Organiser:
Ricardo is a Facebook Advertising Specialist for businesses across the US, UK and the rest of Europe. Over the past 6 years he has been working with businesses whose budgets have ranged from $1000 per month to companies who spend up to $400k per day! This has included companies like King – makers of Candy Crush Saga, where Ricardo was part of the performance team that helped this application become one of the most downloaded mobile apps in history.
When & Where

Kensington Pavilion London
96 Kensington High Street
W8 4SG London
United Kingdom


Wednesday, 11 October 2017 from 18:00 to 21:00 (BST)
Add to my calendar
Organiser
Ricardo is a facebook marketing specialist to countless businesses, from ecommerce and lead generation to agencies, insurance and gaming companies.  
For the past 6 years, Ricardo has worked with businesses whose budgets have ranged from $1000 per month to companies who spend up to almost $500k per day! This has included companies like King - Makers of Candy Crush Saga where Ricardo was part of the Facebook team that made the app become one of the most downloaded applications in history! 
Ricardo works with facebook directly and is now sharing his unique experience by training fast growing businesses, start-ups, marketers, and SMEs marketing teams across the US and Europe.