Description
Do you feel that you should be getting a better outcome from your time spent on Facebook for your business? Are you lacking a consistent planned strategy? Do you put off posting on Facebook because you're unsure on what to say?
This workshop will give you the ins and outs of Facebook for your business. You'll have a fresh outlook on how to approach Facebook and an action plan to implement straight away for your business!
There are only 8 spaces available so if you are interested please book early to avoid disappointment. The last workshop sold out quickly!
---
Read reviews from previous workshop guests:
Tara Persson I attended Sarah's fantastic facebook workshop. The lovely informal setting made for a relaxed atmosphere which helped get the creativity flowing. Sarah has a great ability to connect with and get the best out of people. The course content was focused, relevant and very helpful. I found the interactive tasks thought provoking and I left armed with a action plan and renewed energy for my business. Thank you so much :)
Jess Brown Just attended the fabulous facebook workshop & Sarah you were great it was a lovely chilled atmosphere. Tasks were really interactive & thought provoking. Keep up the good work x Jessie B Crafts
Helen Arthur Thank-Sarah for a fabulous Facebook workshop. It was great for me to be able to sit down and set the time aside to focus on understanding my customers, my strategy and how to use FB for small businesses. The content was great and I thought the size of the group worked well. In addition the location and food was great too!! All in all I felt great value for money. Thank-you.
Ellie Palmer Had an awesome time recently at one of Sarah's workshops! I found it informative and fun and I am looking forward to implementing everything that I learnt throughout the day. Thanks again Sarah, I look forward to meeting again x
Vickie Jennings-Smith Sarah ran a fantastic training course, I took so much away from it as well as new friends!! A follow up consultation from sarah has also helped hugely and I now feel ready to put things into action. I'm looking forwards to our next consultation. Vickie
Linda Thomas Eco Design Wow Sarah what a course from SHC Social Media! Informative and friendly and helped me to find a way that I can stay true to my principles that I have in every day life and find a way to connect with people on Facebook with my business, Linda Thomas Eco Design, with that same passion and authenticity. I found the atmosphere really supportive and enjoyed meeting everybody, sharing ideas and inspiration and the lovely venue and food of Heartfelt Vintage. 10/10.
"I have been lucky enough to receive 121 support from Sarah and to also attend a Social Media Training event she ran. Both were brilliant. I felt in incredibly experienced hands. Sarah is passionate about what she does and this comes across and is infectious. Sarah has motivated me to push my Social media activities to the next level for my small business. I'm very grateful to her- thank you." Misty Tunks of Makey Mamas
Laura Jane Dernie – 5 star I attended one of Sarah's amazing Social Media courses. Not only was it set in a beautiful location it was done in such a way that she enthused us all. Sarah you are bloody brill x
Lesley Waldron – 5 star I attended one of Sarah's workshops on Social Media, and it was fantastic. I feel like I can put together a social media action plan with more confidence that it will reach and interest my audience. I loved the interaction with other small businesses too - there was so much crammed into one day. The venue was also inspiring - not a flipchart or office chair or soggy sandwich in sight. we were surrounded by beautiful things and fed home cooked, delicious food. What a great day. I'd recommend to any small business feeling overwhelmed by social media and wanting some more focus.
Helena Sime Today I had the fortune of spending the day with this almighty woman Sarah Cook of SHC Social Media. She is the WARRIOR PRINCESS of the social media world!!! I'm indebted. Thank you Sarah! I seriously recommend her to you all!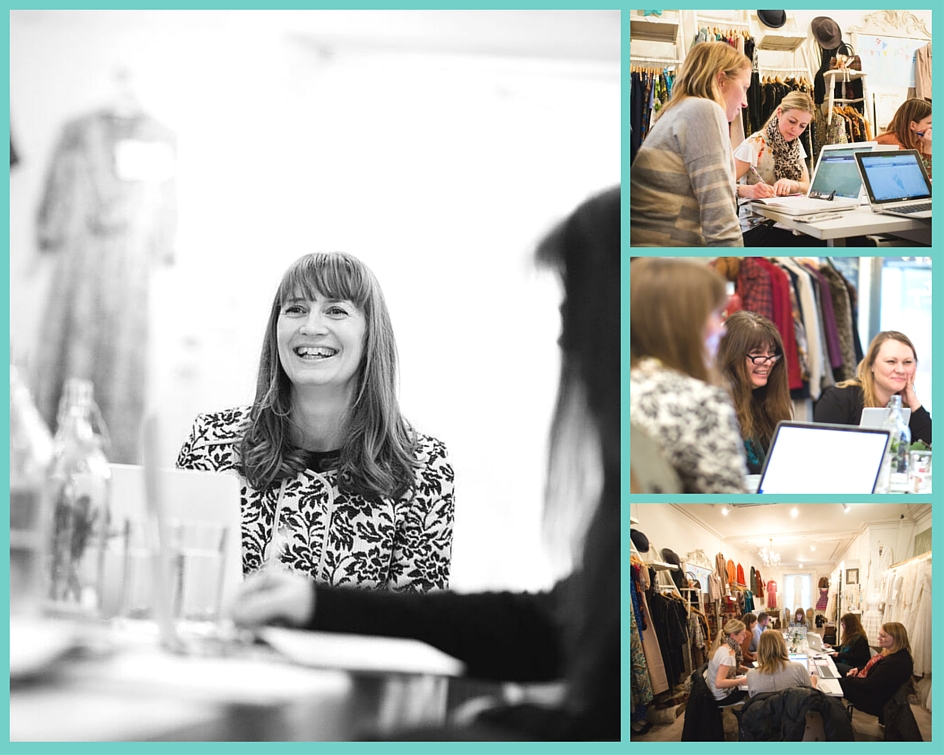 ---
Workshop Content:
Identifying your ideal customer.

Connecting with your ideal customer.

Getting clear on what your message is.

How to communicate your message using Facebook.

How to use Facebook effectively for your small business.

Setting up & managing your page.

Understanding your insights.

Scheduling your posts & designing your Facebook content calender.

Recommended tips & tricks for getting the most from Facebook.

Using Facebook groups.

Next steps and Q&A
---
Menu for the day:
(Please contact me sarah@shcsocialmedia.co.uk 48 hours prior to the workshop if you have any specific dietary requirements that need to be catered for - thank you)
On arrival & throughout the workshop:
Selection of tea & coffee.
Lunch:
Menu to follow soon!
Cream Tea:
Pots of loose leaf tea, freshly baked scones served with our homemade clotted cream and Grandma's strawberry jam.
---
*If you have a laptop please bring it with you. Although this is not essential.
*Please note there are no refunds except for exceptional circumstances.
*If you do not wish your photograph to be taken during the workshop that may be used on social media & for promotional purposes for SHC, please notify me.