Description
FaceReader Online - Online Expression Analysis for Market Research [Webinar]
What: Free Webinar on FaceReader Online - Cloud-based biometric platform AdTech
Where: Video-conference*
When: 21 June 2019, starts 5:00 pm

Who: Researchers, Academicians, Brand & Retailers, Agencies, Installers, Digital Media in Retail, Producers & Designers, Markets, Analytics - Customer/Shopper/Audience,


Agenda:
Friday 21 June 2019
5:00-5:10pm – Arrive Online & Gather
5:10-5:20pm – Introduction to FaceReader Online
5:20-5:30pm – FaceReader Online SaaS Platform - Live Demo
5:30-5:40pm – Case Studies
5:40-5:50pm – Q&As


Delivered to you by our amazing - http://www.vicarvision.nl/about/team/ - team members

#biometric platform #SAAS #emotionanalytics #attentionanalytics #computervision #machinevision #A.I.
*Open House option: If you are in Amsterdam you can also participate in-person in the event at our Headquarters (Singel 160, Amsterdam; limited to 10 people) instead of connecting through a video-conference
tl;dr
You are invited to a free live Webinar on our newest product - FaceReader Online - a FaceReader™ powered solution - a Cloud-based behaviour analysis for AdTech. Leveraging our proprietary computer vision algorithms (VVlib), we created a true, deep-tech, A.I. solution capable of measuring biometric signals from the body and the face while building-in state-of-the-part privacy-by-design principles.
FaceReader Online is the user-friendly A.I. online facial expression analysis service that you can easily incorporate in your market research. Capturing emotions by analyzing facial expressions offers additional and objective insights into the impact, appreciation, liking, and disliking of products, websites, commercials, movie trailers, and so on.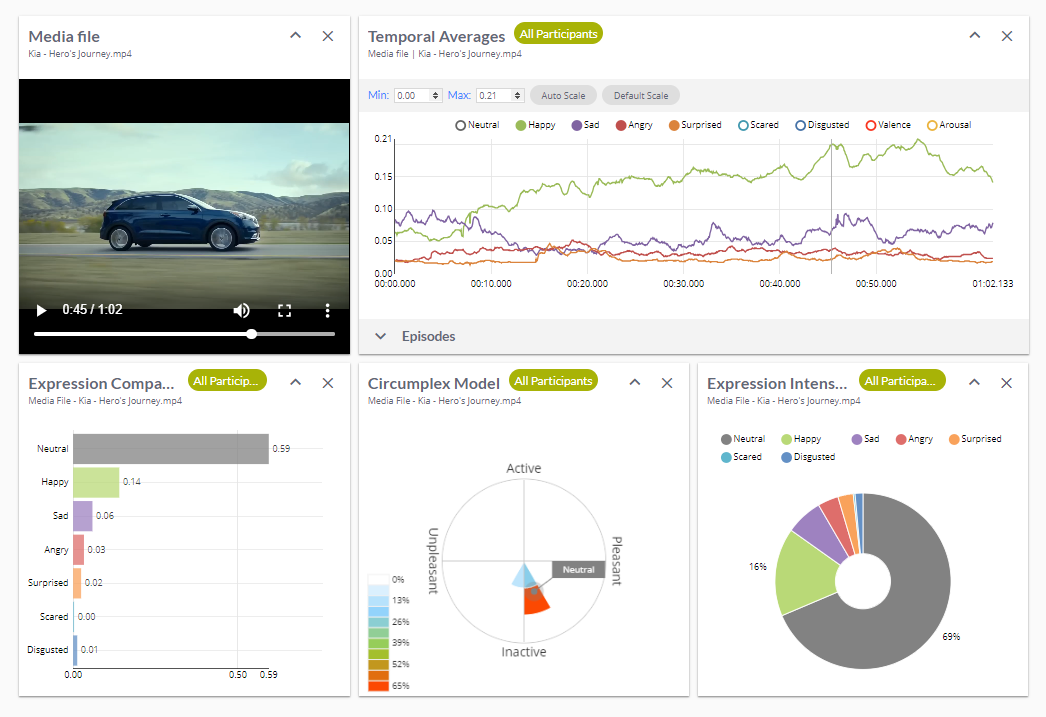 If you would like to get a Free Trail before the webinar go to https://www.facereader-online.com/contact?gl=trial and request the trial.
Profile
FaceReader Online is developed by Human Insight Services B.V. which is an initiative of VicarVision and Noldus Information Technology. In addition to the website you are now visiting, Human Insight Services B.V. also offers custom and white label cloud-based facial expression analysis services. You can fully integrate our cutting edge analysis technology in your processes, or completely re-brand our services and become a value-added reseller.
Vicarious Perception Technologies – VicarVision for short – is a part of the SMR-groep and a computer vision R&D company that has been developing custom technology for facial expression recognition, people and object detection. In 2007, VicarVision released FaceReader as the first commercial solution for evaluating emotional expressions from the face, and is now actively used in over 600 research institutes and companies worldwide. Largely an R&D company, VicarVision has received numerous national and European grants to develop solutions in surveillance, detection & tracking of humans, and signalling abnormal suspect behaviour.
Number of tickets is limited.