Event Information
Location
The Art Yard
59 Reddal Hill Road
Cradley Heath
B64 5JT
United Kingdom
Exhibition by local artists, inspired by Sandwell's people and places, alongside pictures by Magnum photographer, Martin Parr.
About this event
Join in this celebration of what makes The Black Country what it is!
Put up your photography or art work with your take on Sandwell, The Black Country and the people who live here. Find details of how to submit your work here or phone 01384 910968 during working hours (not Thursday or Sunday). For this exhibition only, hanging is free.
Come along to the exhibition, support our local artists artists and enjoy what's on display.
Opening event: Monday 20 May 6.30pm.
Festival workshop in Felt Sculpture, try your hand at modelling felt with Natalie Brookes: Saturday 8 June
#CradleyHeathArtsFestival
#BlastPhotoFest2019
#TheArtYard
The Art Yard is a not-for-profit community gallery that provides quality exhibition opportunities and a sales point at low commission.
This event is part of Cradley Heath Arts Festival and Multistory's Blast! Festival.
The main event day is Saturday 8 June.
There is art, crafts, photography, exhibitions, film, spoken word, music, dance, magic and comedy across four venues around Cradley Heath - Holly Bush Arts Pub, The Art Yard, Cradley Heath Library and Haden Hill Park.
You'll find more information on our free programme at Eventbrite and our website Cradley Heath Creative.
With the support of Sandwell Council, Multistory's Blast! Festival, MFAA, Dunns Imaging and Jessops at Merry Hill
Photo by Martin Parr
#CradleyHeathArtsFestival
#BlastPhotoFestival
#TheArtYard
Cradley Heath Creative is a group of artists and performers whose aim is to help people discover the arts that are practiced around Cradley Heath and surrounding areas, and at the same time realise their own creative interests. We meet regularly at the Holly Bush Arts Pub.
Look out for our new programme, Oss Box Unbridled, which takes our Oss Box - a horse trailer converted into a mobile arts venue - out and about. Oss Box Unbridled is supported by Arts Council England.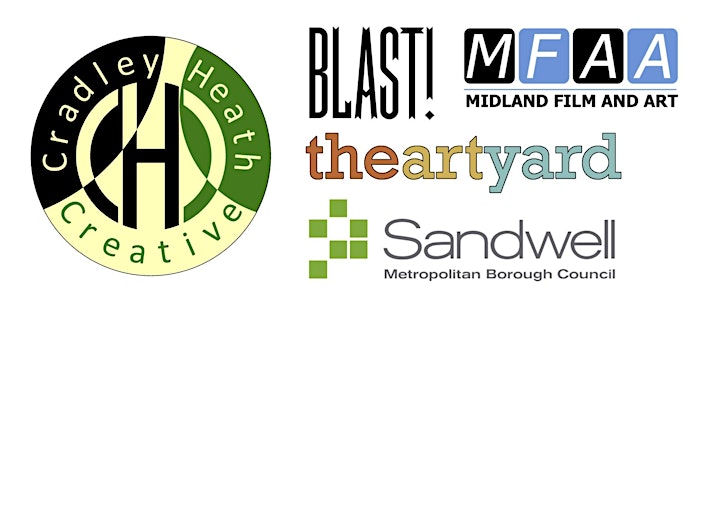 Date and time
Location
The Art Yard
59 Reddal Hill Road
Cradley Heath
B64 5JT
United Kingdom