Description
Shindig ˈʃɪndɪɡ (noun informal)
a) a large, lively party, especially one celebrating something.
b) a venture by fuchsiablue to gather facilitators and to celebrate our craft
-------
Following the success of the 2017 Shindig Season in Manchester & the launch of the 2017/18 Edinburgh Season, we are delighted to bring the Facilitation Shindig to London. The Shindig is a gathering space for practitioners who facilitate team and group conversations to share ideas, experiences and learning.
This is a celebration of the art and the craft of facilitation through discussion, creativity, experimentation and action.
This January taster session is the first in a series of London events happening in 2018 - an afternoon to allow people to experience a flavour of the Shindig. If you are interested in joining the full London (5-day) Season you can see more details about that below.
What is the Facilitation Shindig about?
It's about having time to improve face to face practice for facilitators.
While digital spaces are becoming increasingly important, there is still something vital and valuable about the time people get to spend with each other in real life in organisations...so let's make that time as potent and powerful as possible.
The Shindig offers an informal way of experimenting and reflecting – bringing real practice into play...and joy... because it's also about the joy of doing good work, with people who challenge and support you. We ask only that you are prepared to rattle the foundations of your current practice a little - what works? What can you alter?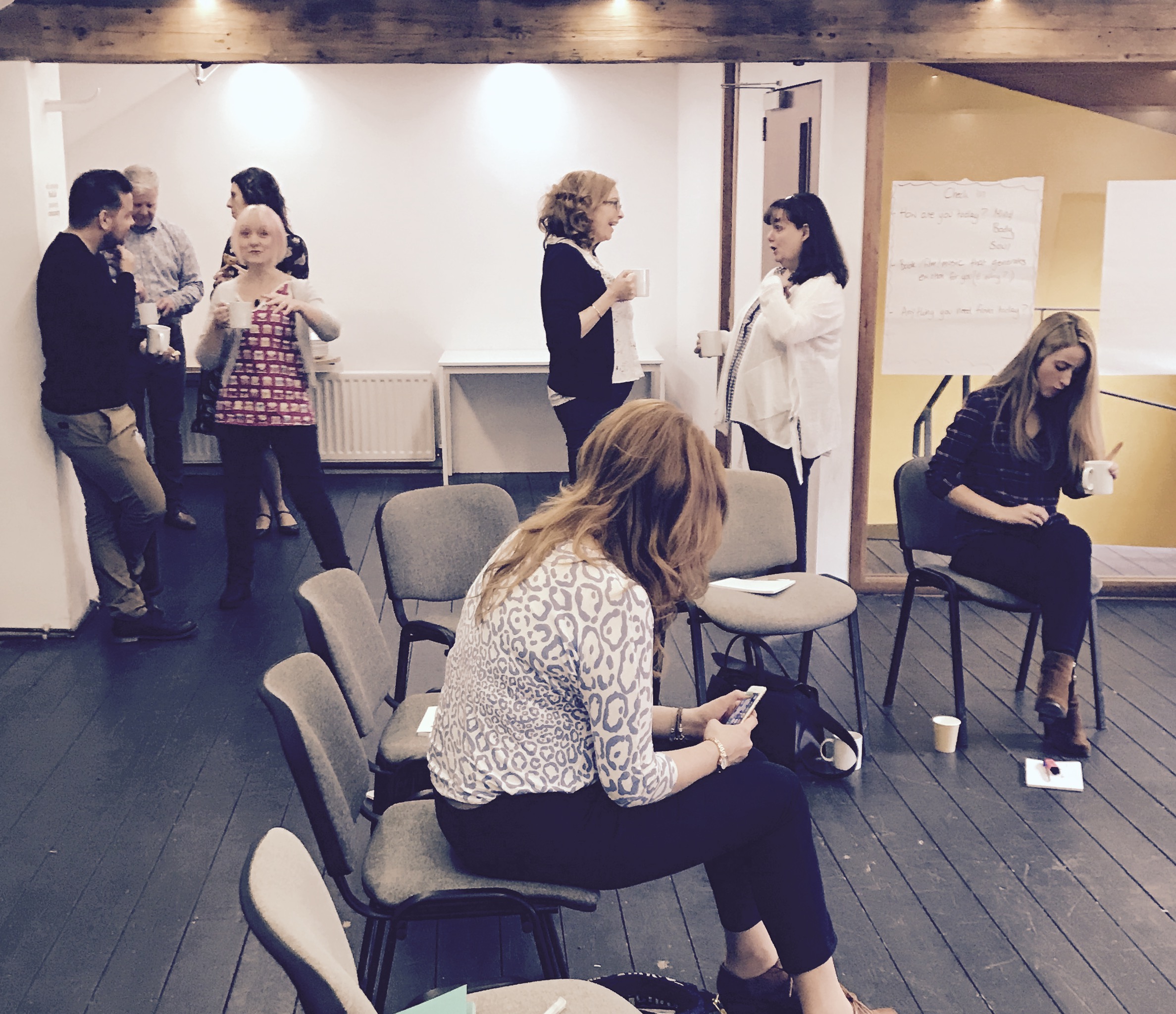 Who is this for?
Forward thinking practitioners who regularly work with (or are beginning to regularly work with) groups/ teams in transition and those who are serious about developing their craft.
Practitioners who want to push the edges of their practice, experimenting with techniques and learning from others.
Facilitators who love the art of bringing people together to create difference and who want to support their personal and professional development in a challenging-yet-safe space.
What does it look like?
The Taster session runs from 1pm - 5pm and will be limited to 20 people, it will include:
Gathering and welcome
Walking-though a facilitation process
Discussion and experiments
So come and join in, see what it is all about & give your foundations a rattle!
-----------------------------------------------------------------------------------------------------
Season Tickets
The full London Season of Facilitation Shindig starts in March 2018 - here are some details.
Each Season has 5 themed days, roughly every 2 months (see dates below).
Days run from 9:30am to 4:30pm.
We have different signing up options:
a) Season Ticket = all 5 sessions
b) Half Season Ticket = 3 sessions of your choice
c) choose to pay-as-you-go per session

Dates for 2018:
March 15th
May 17th
July 12th
September 20th
November 15th
Tickets for the London Season will go on sale in early 2018, if you'd like to pre-book a Season Ticket or have any questions, contact: hello@facilitationShindig.com

If you would like to know more, check the #FacilitationShindig hashtag
or see www.facilitationshindig.com