Facing Neither East Nor West... Developing African Identity, Agency & Unity
Calling the African diaspora to explore media and other tools used to create solutions for African identity, agency and unity.
About this event
Facing Neither East Nor West but Forward: Developing African Identity, Agency and Unity
Black Livity China and Kente & Silk present this timely webinar for the African diaspora in China and across the globe. On the back of recent news of the treatment of black people in China to ahead of the African Union's Africa Day on May 25th, you are invited to discuss and dissect creative ways to develop African identity, agency and unity using media and other tools together.
Date & Time : May 22 ND 9 PM EST/ May 23rd 9 AM CST
Online Location: Zoom ID will be confirmed on email
Cost: Free
Event space: Zoom webinar limited to 100 participants. You will secure your space on a first come first served basis. Register to access Zoom and the live Facebook streaming opened to all event registrants.
Panel:
Marcia Weekes, Joseph the Film, Director & Executive Producer - Fireside chat & Panel
Dave Weekes, Joseph the Film, Executive Producer - Fireside Chat & Panel
Her Excellency Arikana Chihombori-Quao, Former African Union Ambassador to U.S -Panel
His Excellency Francois Jackman, Barbados Ambassador to China - Closing Remarks
Runako Celina, Black Livity China, CEO & Co-Founder - Co-Host
Miatta Momoh, Kente & Silk, Co-Founder - Co-Host
About this event
One of the central themes across the African continent and diaspora this past year and decade have been unity. From business to culture, and economics to music, we have been consistently moving towards working together.
Agency
Take the AfCTA (The African Continental Free Trade), for example, which is accelerating intra-African trade and boosting Africa's trading position in the global market by strengthening Africa's common voice.
Unity
In the world of tourism, the "Year of Return" was and continues to be a global attempt to reunify the African diaspora with the rest of the continent.
Identity
Even in the world of entertainment, Afronation brought together artists from across the African continent and diaspora in one of the biggest Afro-music festivals the world has seen to date. This recognised the refreshing need to celebrate diverse African culture and identity.
There are of course countless other examples too. The cause of unity no doubt comes with challenges but begs the question:
How do we, here in China tap into this global move towards unity and reflect it in our very own community, right here? What purpose does it serve? And should we succeed, how do we connect our efforts to the rest of our global community?
Finally, and perhaps most importantly - What can we learn from the rest of the African world who are at the forefront of this move towards unity in their respective industries and using their own skills?
In order to answer these questions, this webinar allows us access to the great minds behind Joseph the Film, Marcia and Dave Weekes, who are leaders in this global movement. Moreover, with the recent issues of discrimination against the African Diaspora in Guangzhou and other places across China, media played a crucial role providing solutions to some of the worst problems seen in Africa-China history. Information was also used as a means to gather unity within the African diaspora community. The Weekes, and Her Excellency Arikana Chihombori-Quao, will help us resolve our role in creating meaningful change as we try to move forward.
We may not all be politicians or public speakers. We may not all work in industries most typically associated with making change, but Joseph the Film, its creators and these Ambassadors show us that there are countless ways to contribute to bringing about long-lasting and meaningful African unity. Don't miss your chance to get involved in the movement and join us by registering now.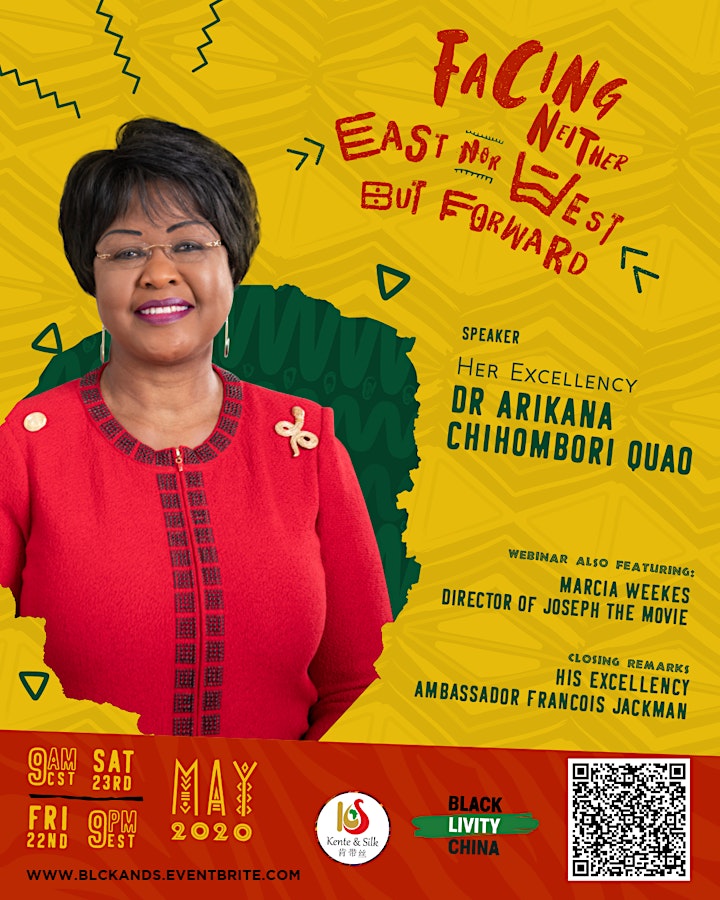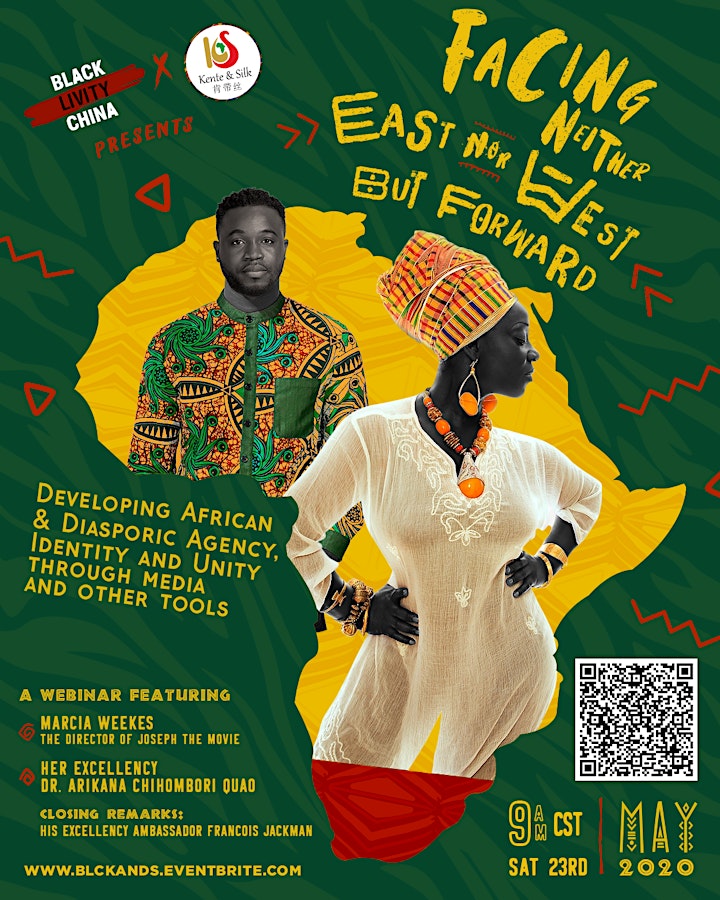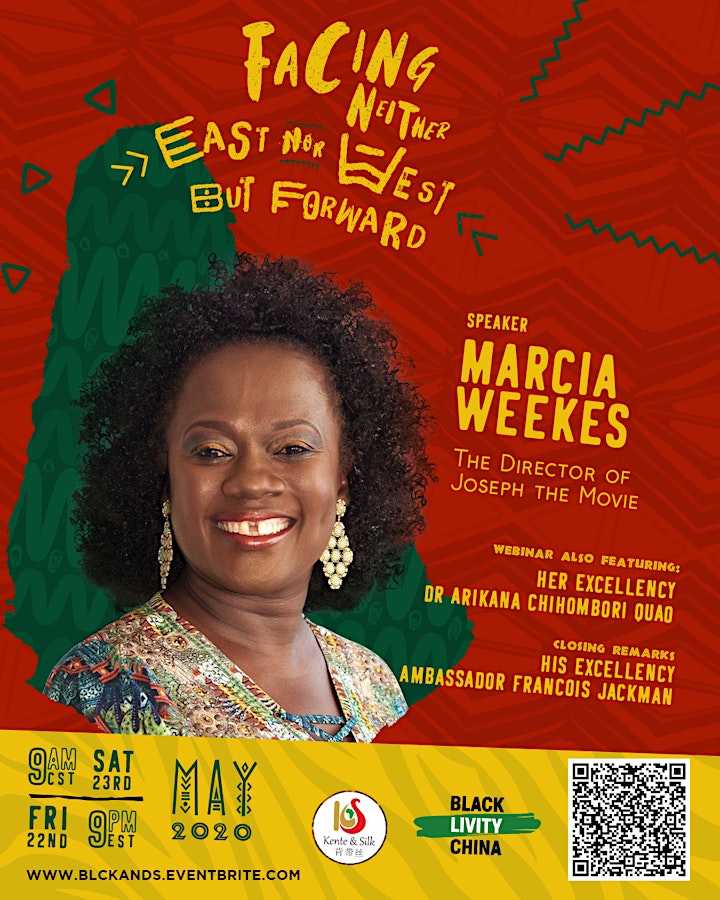 Organiser of Facing Neither East Nor West... Developing African Identity, Agency & Unity