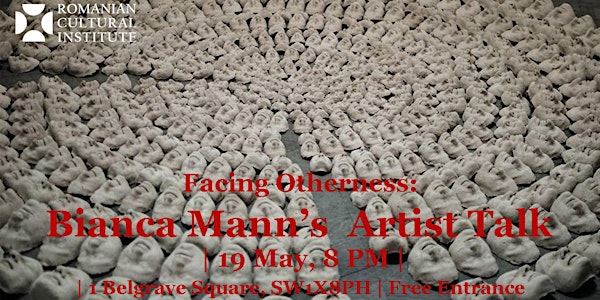 Facing Otherness - the Mask in Bianca Mann's Artistic Discourse and Practi
Event Information
Location
Romanian Cultural Institute (RCI London)
1 Belgrave Square
London
SW1X 8PH
United Kingdom
Facing Otherness - the Mask in Bianca Mann's Artistic Discourse and Practice
About this event
Bianca Mann's first artist talk at RCI London is an immersion into her creative discours that relies on the multiple and inter-connected meanings of the mask as an identity symbol. In her works, the mask encompasses visual and semantic variations of the metaphor of individual or group identity. Departing from initial, primordial representations of the mask – in its the artistic manifestations of the first human communities to the contemporary roles ascribed to it, even to the instrumental, sanitary purpose of the mask during the Covid-19 pandemics - the artist talk is also an anthropological and historical journey. Presenting a film that captures the process of creating her works, Bianca Mann will be in conversation with Roxana Dumitrache (RCI London) investigating the perspective of women-artists in contemporary society.
Bianca Mann (b. 1991, Bucharest, Romania) graduated at the National University of Arts, Faculty of Fine Arts, with an MA in Sculpture. Mann's visual investigation deals with themes like identity, stigma and zoomorphism, using her own mask as a research tool. The projects that marked the beginning of Bianca Mann's artistic career reflect her interest in the individual's identity – from Sensuality versus Sexuality project to Persona, Amorphos, The Blind Spot and, the most recent one, The Big Sleep, which was on display at Mogoșoaia Palace. At the moment,
Mann runs her PHD research on the subject of Mask in Sculpture. In 2011 she won the ERASMUS scholarship at Accademia di Belle Arte, from Carrara. In 2018, Mann was awarded with "Youth Prize" offered by Union of Visual Artists of Romania. Bianca Mann lives and works in Bucharest. Among her latest solo and group shows:
''Posibil sigur"/ Probably alone - group show, Laborna Gallery, Bucharest, 2020, Bianca before Bianca Mann/ Layers", solo show, Uni Credit Bank, Bucharest, 2019, "The Big Sleep", solo show, curated by Ana Negoiță, Mobius Gallery in partnership with Mogoșoaia Palace, 2018, "Homo Deus", group show, Mobius Gallery in partnership with Vacation Gallery, New York,"1+1=3 or how to (de)construct a space in three acts", group show, Glurns Art Point & MUSEION ( Museum of Modern and Contemporary Art) Bolzano, Italy, 2018, "The Blind Spot"- solo show, Mobius Gallery, Bucharest, 2017, "The Other" – group show, Galerie#23, Velbert, Germany, 2017, "Out of the blue", group show, curated by Ioana Ciocan, Mobius Gallery, Bucharest, 2015.
Facing Otherness: Bianca Mann's Art Talk at RCI London | 19 May, 8 PM | 1 Belgrave Square, SW1X8PH | Free Entrance, please register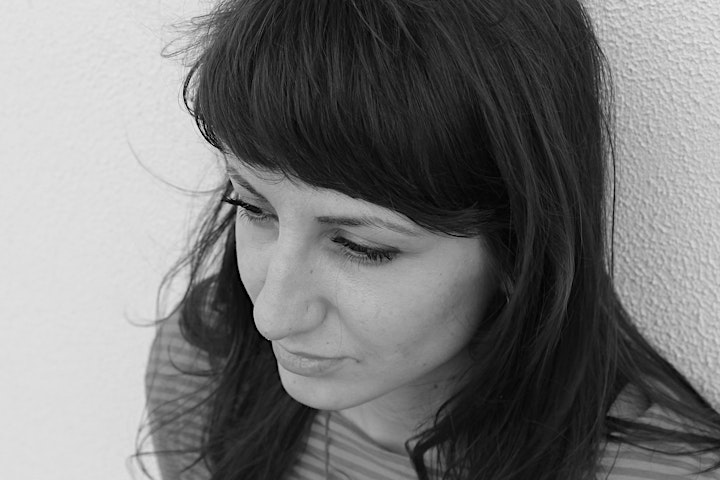 Date and time
Location
Romanian Cultural Institute (RCI London)
1 Belgrave Square
London
SW1X 8PH
United Kingdom