Description
...forward to sustainable growth and profits.
A Property Investors Seminar for those with 4 or more properties brought to you by Less Tax for Landlords Ltd

As a portfolio landlord, you will no doubt have asked yourself how best to deal with the BTL mortgage affordability and Finance Interest Taxation squeeze. Both will only pinch harder over the coming months and years as interest rates rise and Section 24 is ramped up to 100%.
Perhaps you've heard of Hybrids as a potential solution to your needs but are not yet in possession of all the facts or have been put off by conflicting information. Maybe you've already taken the plunge and incorporated (it's still not too late!). It could be you've decided to stay as you are and take the increased tax bill on the chin, or worst of all, are you simply burying your head in the sand?
Join us on the 22nd and learn just exactly what the Hybrid business model is, what the PRA changes mean to you, how Metro Bank in particular are approaching them, and exactly how you, as a portfolio landlord, can structure your business so that you improve your BTL mortgage affordability and ability to grow highly sustainable profits.
We'll be specifically looking at:
- What a Hybrid really is and common misconceptions
- How Hybrid structures boost BTL Mortgage affordability and legitimately lower taxes
Plus, if you've considered selling up (and more importantly if you haven't), we'll be asking if you would be better off moving some or all of your capital into the stock market (hint: it depends on your goals and ambitions!).
Registration opens at 6pm for networking and buffet.
Agenda below: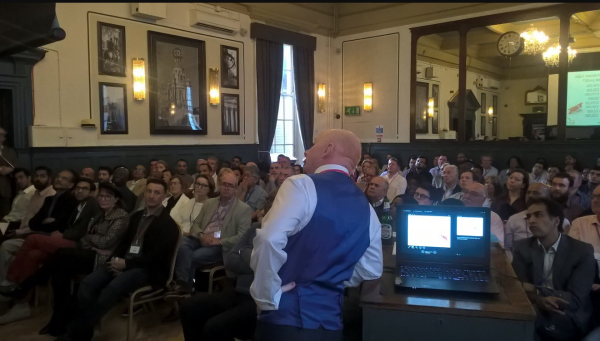 6pm - Registration & Open Networking
Your chance to rub shoulders with other successful portfolio landlords, existing clients, the nights speakers and the Less Tax for Landlords team.
630pm - Buffet Supper
Continue Networking over a freshly served buffet. We've taken on your feedback from last time and have the entire first floor to ourselves for the night's event.
7pm - Main Session Starts
Property vs Shares - Paul Mahoney, Nova Financial
Paul Mahoney will open proceedings by looking at the age old question - Which asset class is best? Sophisticated investors know the value of diversification, and in this session Paul will compare shares and property with regards to returns, stability, suitability for different situations, goals and more. Paul will particularly focus on the use of each option in providing for a comfortable retirement.
Facing the squeeze as Portfolio Landlords - Tony Gimple, Less Tax 4 Landlords

Taking a look at what the PRA BTL mortgage changes actually mean for portfolio landlords, Less Tax 4 Landlords co-founder Tony Gimple will assess the opportunity to grow your business and to make highly sustainable profits by running a professional property business.
Plus, A bankers view on lending to the PRS - Comments from John Harrison, Metro Bank

Short break
Tax Efficient business structures available to portfolio landlords - Chris Bailey, Less Tax 4 Landlords

Less Tax 4 Landlords co-founder and chartered accountant Chris Bailey will look at possible structures to support the growth of your business, including Hybrids (mixed partnerships). He'll also be debunking some of the misleading information making the rounds.
Expert Panel
Tony Gimple will host a live Property Question Time, featuring the night's speakers plus Malcolm Rose, business coach and co-founder of Less Tax 4 Landlords.
We'll be answering the most common questions about property tax & business planning, with a real focus on why hybrids are the way forwards for portfolio landlords.
9:30pm - Event Close
This exclusive event is being held in the Judges Court at Browns Rooms in Covent Garden. The magnificent space was formerly the main courtroom of Westminster County Court where debtors and bankrupts were tried (not something we recommend!)
Nearest Tube is Leicester Square Exit 1
Please note that our previous event sold out within 5 days so book now to avoid disappointment - space is limited (unless we open up the basement cells!)
This Property Investors Seminar is brought to you by Less Tax for Landlords Ltd
Less Tax 4 Landlords are recognised suppliers to the National Landlord Association (NLA) and also support the London Landlord Accreditation Scheme (LLAS) and Accreditation & Training for Landlords and Agents Service (ATLAS) - previously UK Landlord Accreditation Partnership (UKLAP).
Portfolio landlords that are also LLAS and/or ATLAS members will earn 5 CPD points for attending the event.