Join us for Fact meets fiction: The Windrush generation with Tony Fairweather in conversation with award-winning filmmaker Veronica McKenzie
About this event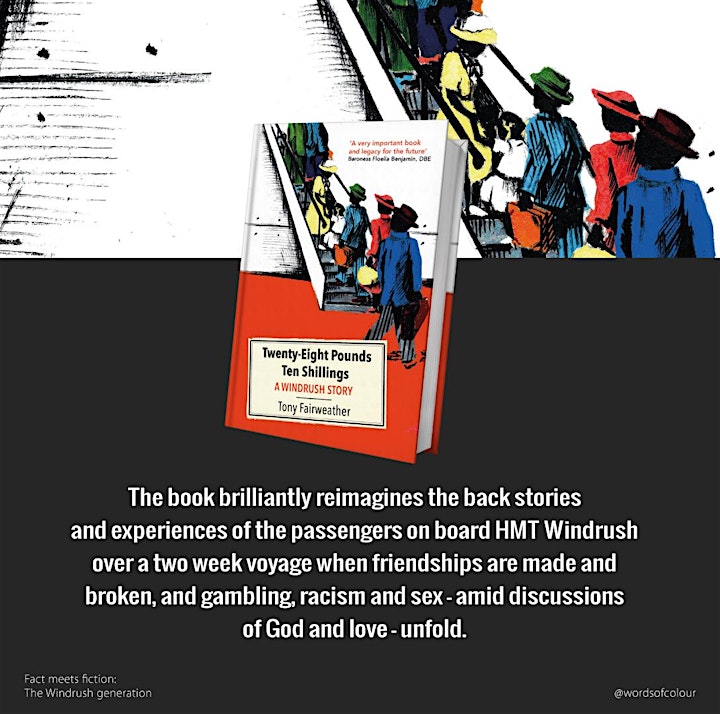 Tony Fairweather, Founder and Director of The Windrush Collection and The Write Thing, will join award-winning filmmaker (Nine Nights), documentarian and producer (Under Your Nose) Veronica McKenzie to discuss his powerful debut novel Twenty-Eight Pounds Ten Shillings: A WINDRUSH STORY.
The book brilliantly reimagines the back stories and experiences of the passengers on board HMT Windrush over a two week voyage when friendships are made and broken, and gambling, racism and sex – amid discussions of God and love - unfold.
Hosted by Words of Colour in partnership with HopeRoad Publishing, the event will be livestreamed at our venue partner Libreria.
Join us 'live' on YouTube
Join us on YouTube for the livestreamed event. Click here to set an event reminder or join us through this link: https://bit.ly/3G2fNrR.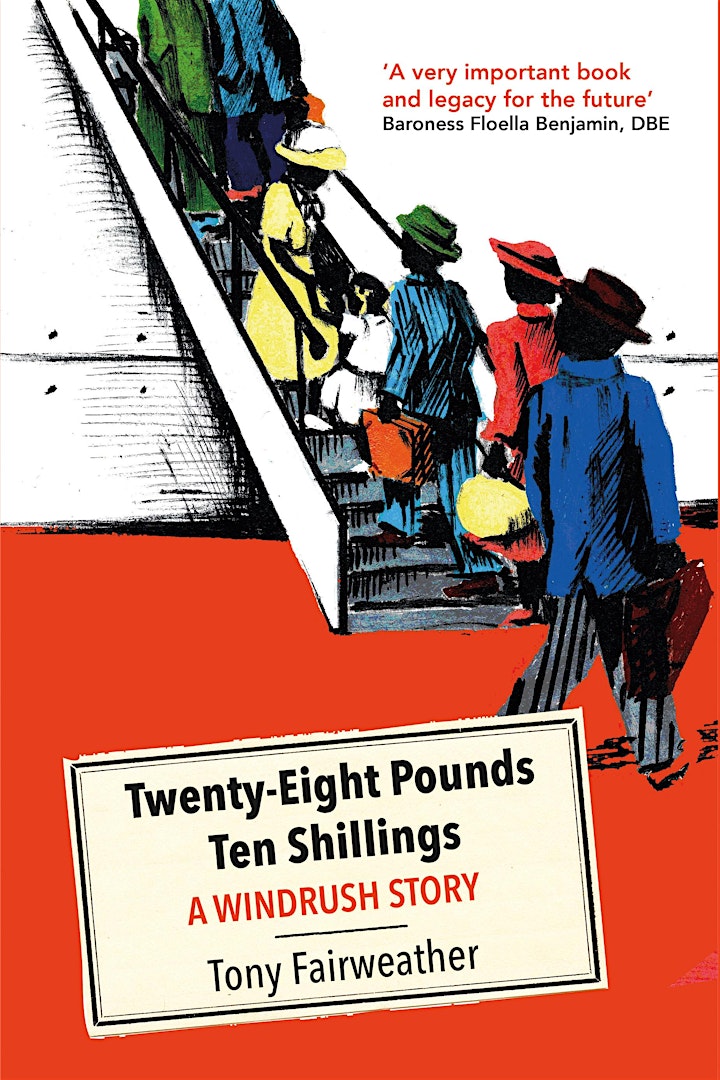 You can now pre-order Tony Fairweather's debut novel Twenty-Eight Pounds Ten Shillings: A WINDRUSH STORY from HopeRoad Publishing here.
Hardback: £14.99 | Ebook: £7.99
The book will be available from Thursday 26th May 2022.
Rave reviews
'Touching, sincere and hilarious homage to their pioneer spirits; the dramatic scenes aboard the Windrush were so intense, I didn't want the crossing to end. GET THIS BOOK!'
Ray Shell, author of Iced
'Twenty-Eight pounds Ten Shillings is such an important part of our collective history. The characters take you on a journey filled with joy, laughter, suspense and page-turning drama. Enjoy the voyage!'
Dr Paulette Randall MBE. Theatre and Television Director
'A very important book and legacy for the future'
Baroness Floella Benjamin, DBE
About the author: Tony Fairweather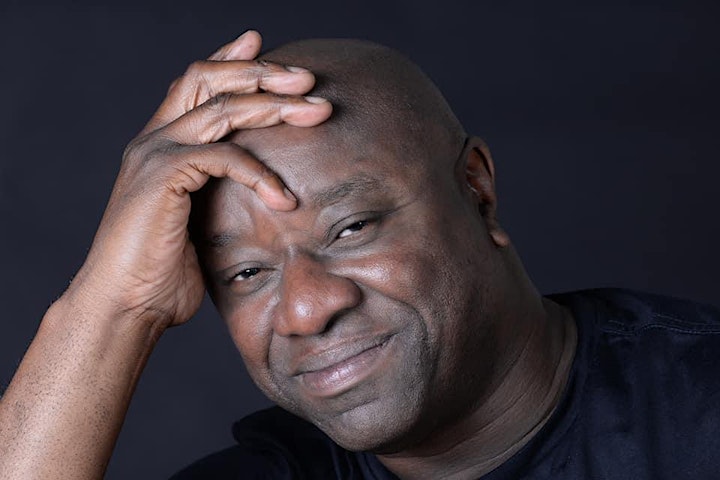 Tony Fairweather was born in Clapham, the son of Jamaican parents. He opened one of the first Black bookshops in the UK, before going on to work for The Voice newspaper, where he managed The Voice book club. In 1989, Tony founded 'The Write Thing', an events company established to promote Black authors, which led to his working with a veritable who's who of the Black literary world, including Bernardine Evaristo, Dr Maya Angelou, Alice Walker, Toni Morrison, Terry McMillan, and many more.
Tony is also the founder and curator of the Windrush Collection, a touring exhibition of artefacts associated with the Windrush generation. Twenty-Eight Pounds Ten Shillings: A Windrush Story is his debut novel. He lives in South London.
Photo credit: Sharron Wallace
About the interviewer: Veronica McKenzie
Veronica started her career as a writer and has been shortlisted for both the Disney ABC Writing Fellowship Program and the Nicholls Fellowship. After completing the Producers Certificate at UCLA, Los Angeles, Veronica co-produced 'The Last Supper' (2011). Through her company Reel Brit Productions Veronica produced the feature documentary 'Under Your Nose' (2017) described as a 'seminal work' by the Black Cultural Archives.
Her debut directorial film 'Nine Nights', starring T'Nia Miller and Jo Martin, won the Pan African Film Festival Narrative Feature Director Award 2019, was nominated for an African Academy Movie Award and is currently on Amazon and Apple TV.
She is developing a range of TV and film projects, including Irenosen Okojie's award-winning debut novel 'Butterfly Fish'. Veronica was part of the recent UK DTI trade mission to Nigeria to meet other creatives.