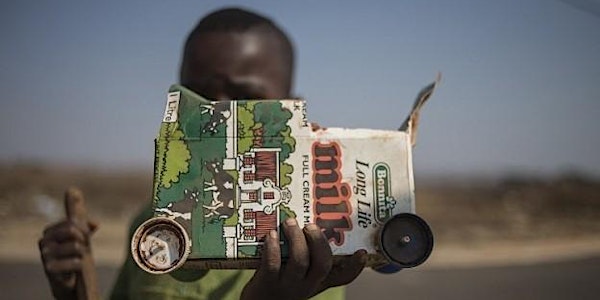 Facts and Lies about Africa: A Matter of Life and Death
Location
University of Westminster
309 Regent Street
1st floor Boardroom
London
W1B 2HW
United Kingdom
Description
Africa Check and the Africa Media Centre will debate the continued distortion and misrepresentation of Africa in public debate and the media. The evening is hosted by Westminster Institute for Advanced Studies (WIAS) and the Communication and Media Research Institute (CAMRI) and will be held at the University of Westminster's Regent Campus.
Misleading claims about minority populations, replayed in the traditional and social media, have led to everything from xenophobic attacks in South Africa in 2015 to the Rwandan genocide of 1994. False media reports into health problems, such as polio, and supposed cures for diseases from HIV/AIDS to Ebola, have caused unnecessary sickness and death across the continent.
Africa Check, the continent's first independent fact-checking website, was set up in 2012. It is based at the Journalism Department of the University of the Witwatersrand, in Johannesburg, South Africa. Today, Africa Check runs four offices – in South Africa, Senegal, Kenya and Nigeria – and fact-checks key claims leading public figures make. Africa Check publishes its findings on its site and in partnership with the wider media.
The organisation is a leading member of International Fact-Checking Network, a grouping of independent fact-checking organisations from around the world.
Peter Cunliffe-Jones, founder of Africa Check, will present a paper focusing on his organisation and the impact its work has had so far. Dr Winston Mano, Director of the Africa Media Centre, will analyse reasons why Africa is misrepresented, its impact on the continent and methods with which researchers can help overcome the problem. The event and discussion will be chaired by Professor Christian Fuchs, who is Director of both the Westminster Institute for Advanced Studies and the Communication and Media Research Institute.
This evening marks the beginning of a series of events carried out by the new partnership between WIAS, Africa Check and Africa Media Centre. Apart from events, the partnership will involve joint research and other activities.


Event details
19 October 2016, 18:00-20:00
1st floor Boardroom, 309 Regent Street

Wine and snacks will be served following the talks.
Dr Winston Mano is Director of the Africa Media Centre and Reader in Media and Communication Studies at the University of Westminster in London, UK. He is also Editor of the Journal of African Media Studies and Course Leader of the Media and Development MA course. Mano's research and publications focus on media and social change in Africa.
Peter Cunliffe-Jones launched Africa Check in 2012 and has overseen it since. He has worked as a journalist for more than 25 years, primarily for the AFP news agency. He has reported on the wars in Bosnia and Croatia, has led the AFP Nigeria bureau and has worked as AFP chief editor for Asia. In 2016 he joined the University of Westminster as Visiting Researcher.
Professor Christian Fuchs is Director of the Communication and Media Research Institute. He is also Director of the Westminster Institute for Advanced Studies. His fields of expertise are critical digital & social media studies, Internet & society, political economy of media and communication, information society theory, social theory and critical theory. He has published extensively in these fields.