Description
Dear Colleagues
Further to Anne's recent e-mail the Deanery Team would like to invite you to come along to thank you all, and our colleagues in Professional Services, for all the hard work over the past year and to celebrate the festive season with a glass of mulled wine and a mince pie. This has been arranged for 18 December 2017, 13.15 – 14.15 in the Café.
Professional Services are also raising money for Save the Children so we would like to invite you all to wear a festive item of clothing (Christmas jumper, Santa hat or even full elf outfit) and we are asking for a minimum donation of £2 (collection boxes will be available on the day).
You can also text to donate - simply text TEAM6501 to 70050 to make a £5 donation to Save the Children.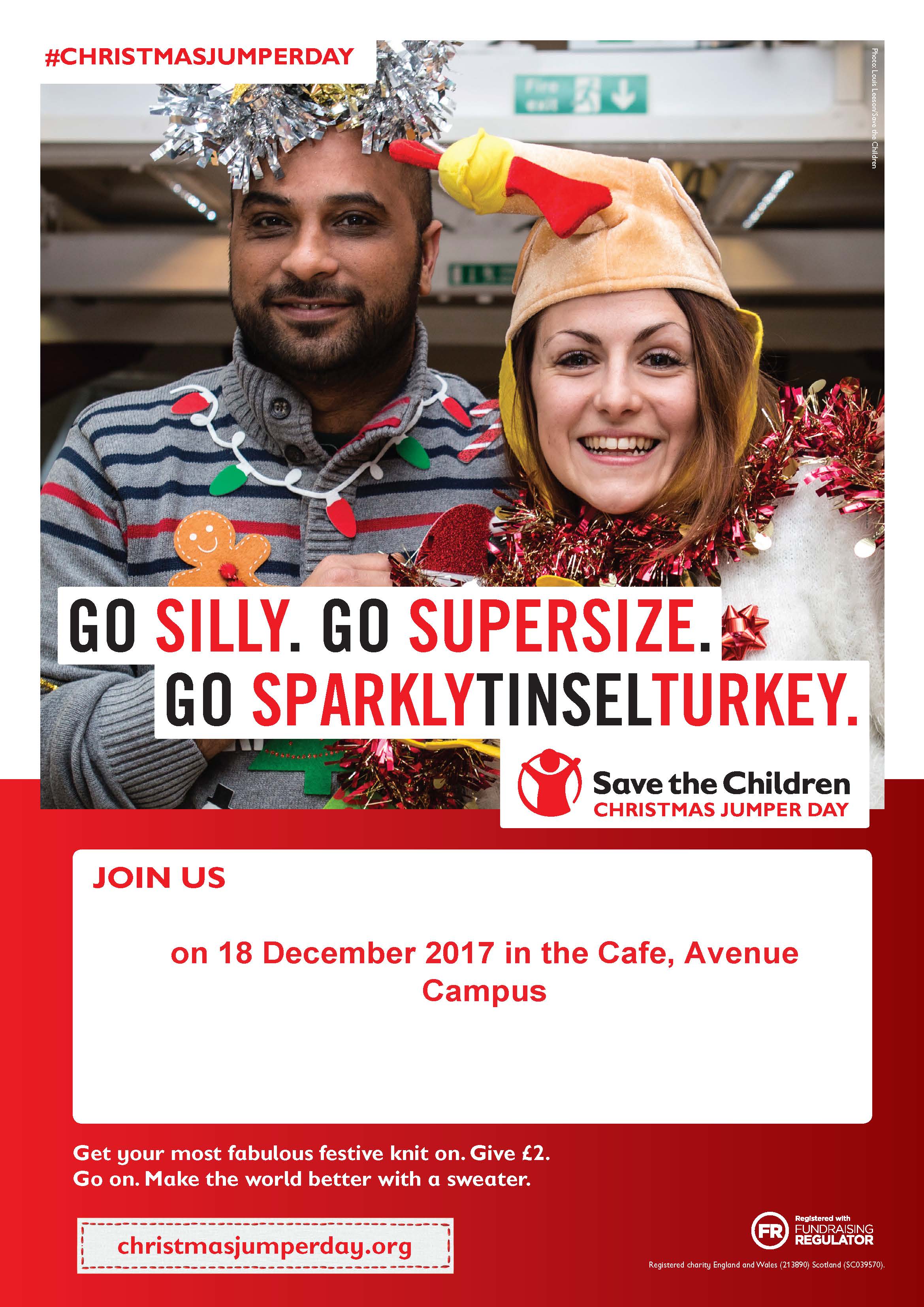 The Deanery Office (65/1127) has also set up a photobooth (homemade) where you can come have your picture taken with a variety of festive comedy items including blow-up Santa for a donation of your choice (your photo will be e-mailed to you). This is available from 11 December 2017 so please do pop by for some festive fun.
Hope to see many of you there.
Kind regards, Marie