Sales Have Ended
Registrations are closed
Please be aware, ticket sales for this event have now ended.
Sales Have Ended
Registrations are closed
Please be aware, ticket sales for this event have now ended.
Worried about climate change and the harmful effects that our healthcare provision poses? Keen to be part of the solution?
About this event
Come to our launch event: Faculty of Sustainable Healthcare Health Education England North East & North Cumbria 14th September 2021 – 9:30am – 12:30pm
*PLEASE NOTE THAT THIS EVENT IS NOW VIRTUAL ONLY*
Click here for the detailed programme and speaker biographies
Microsoft Teams Link (Click here to join event)
This faculty is the first of its kind in the UK. We want to be the greenest region providing the most sustainable healthcare and we will achieve this through:
• Providing education on planetary health for all healthcare workers – to help you develop greener and more sustainable working practices
• Outlining the importance of the NHS net zero plan – helping you to develop sustainable quality improvement projects within your workplace
• Helping you to arm yourself with the tools needed to understand climate change and the role the NHS has to play – through courses and online learning materials
The morning will include talks and breakout sessions themed around sustainable healthcare and feedback from delegates will help shape and influence the strategy of the Faculty.
Programme:
09:30 Welcome – Dr Elaine Winkley, Chair of FoSH
09:35 Why the North East is leading the way in Sustainable Healthcare - Professor Namita Kumar
09:50 The climate crisis, Sustainable Healthcare and NHS Net Zero - Dr Cathy Lawson
10:10 The Faculty of Sustainable Healthcare : What? Why? and how? Dr Elaine Winkley
10:30 SusQI and the educational package for the NE & NC - Stefi Barna
11:00 Refreshment break
11:15 Breakout session – How do you think we can embed sustainable healthcare principles within the NE & NC?
11:45 How the NE and NC are already leading the way in sustainable healthcare- Medical school – Dr Hugh Alberti, Foundation school – Dr Jon Scott, General practice – Dr Georgina Sowman, Dentistry – Mr Malcolm Smith, National fellowships – Dr Ian Baxter
12:25 Round up and closing remarks - Dr Elaine Winkley
12:30 Close
Did you know...
• The climate emergency is a health emergency. If global healthcare were a country it would be the 5th largest emitter of carbon!
• The NHS has 1.3 million employees and contributes 4% of England's total carbon footprint
• We all have a role to play – together we can make a positive difference to reduce emissions related to healthcare delivery and to protect our planet and the health of future generations!
Lets make the NHS a sustainable organisation, and the North East and North Cumbria a greener place to work and live.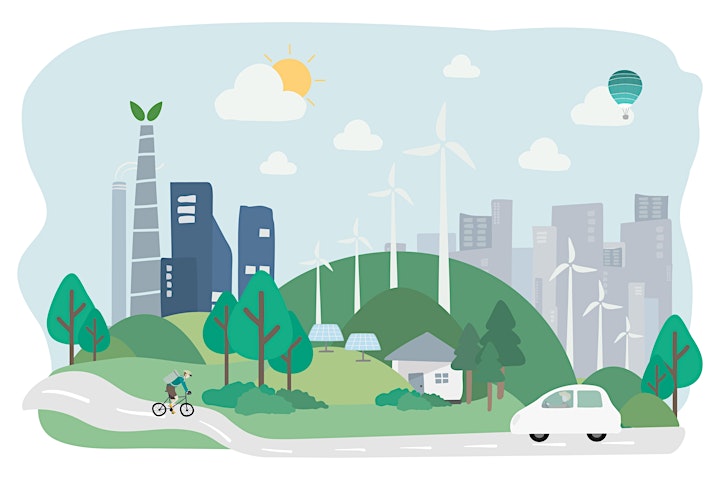 Organiser of Faculty of Sustainable Healthcare - Launch Event