"Fail to plan, and plan to Fail" Icon Care of Collections Group 2016 Confer...
Description
With disasters such as the fire at Clandon Park and the Glasgow School of Art, floods affecting many heritage buildings and collections in York, and an arson attack at Manchester's Wythenshawe Hall, emergency procedures are at the forefront of the minds of many of us with collections care responsibilities.  So it seemed like an appropriate time to have disaster planning and emergency response as the theme for our annual conference. 
Emma Dadson from Harwell Document Restoration Services will kick the day off with her paper on "What are the gaps in your emergency plan?"  We'll also hear from Daniel Heath Cull evaluating the Historic Royal Palaces test of their major incident plan at the Tower of London in January this year.  Fiona Macalister, independent conservator, and Sharon Robinson from the Museum of London both, separately, discuss the collaborative approach to co-ordinating emergency plans and disaster response.  Sarah Jane Hamlyn and Kim Mulder of the British Library will discuss how the preventive conservation team came to develop an emergency plan that fits on to a smart phone.  Demonstrations of their plan on the smart phone will take place over the lunch break.  How can we apply archaeological principals to salvage recovery I hear you ask,  Natalie Evans and Gretal Evans will discuss their experiences at Clandon Park and the Glasgow School of Art. 
Programme update: lunch time tours!
The British Library Preventive Conservation team are leading two tours to their basement area where some of their emergency salvage and recovery plan is operated. The tour will include some of their equipment including their vacuum freeze dryer. Tours are at 13:00 and 13:30 and are limited to 20 places on each tour. You will be able to sign up to a tour on the day, for the first tour at conference registration and for the second tour at the beginning of the lunch break. Places will be issued on a first come first served basis.

Programme
 10.00 – 10.55: Conference registration and refreshments
10.55: Welcome from CCG committee
11.00: What are the gaps in your emergency plan? Emma Dadson
11.30: Smarter disaster preparedness – Sarah Hamlyn and Kim Mulder
12.00: CCG Annual General Meeting
12.30: Lunch
BL smart phone app demo 13:00 – 14:00
Tours of British Library basement and collection emergency equipment 13:00 and 13:30
14:00: Emergency Networks in the UK: Collaboration – Fiona Macalister
14:30: Emergency Planning for London – Sharon Robinson
15.00: Break and refreshments
15.30: Applying archaeological principles to disaster salvage - Gretel Evans and   Natalie Mitchell
16:00 Reflections on Exercise Tower Guardian - Daniel Heath Cull
16.30 Closing remarks
 We are grateful to Harwell Documentation Restoration Services who are kindly sponsoring this years conference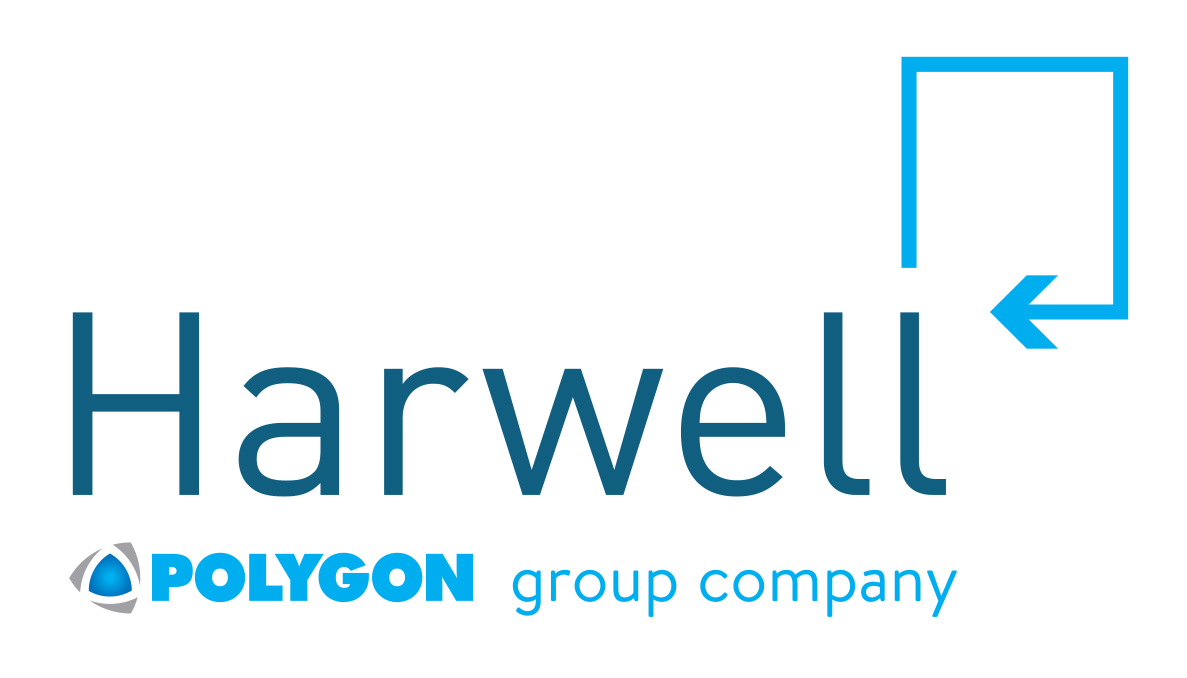 Paper abstracts and speaker bio's:
Daniel Heath Cull ACR BSc (Hons), MA, MSc
Daniel is Preventive Conservation Coordinator (London Palaces), Historic Royal Palaces, and Salvage Coordinator for the Tower of London. He trained at the Institute of Archaeology, UCL, has worked in the UK and USA, served as President of Western Association for Art Conservation, and on the editorial board of e-conservation Magazine.
Reflections on Exercise Tower Guardian
On 19th January 2016 the Tower of London enacted Exercise Tower Guardian, a full day of table-top and live exercises in emergency preparedness. These exercises sought to test the Tower of London's Standing Orders, Historic Royal Palace's (HRP) Major Incident Plan (MIP), and to provide external agencies including the London Fire Brigade, London Ambulance Service and the Metropolitan Police Service, the opportunity to test their response to emergency incidents at a major heritage site.
This presentation will focus on the collections salvage element of Tower Guardian, and the learning therein. This live exercise, which began with a simulated explosion in the White Tower, would draw in over one hundred emergency services personnel, dozens of HRP staff, the Tower of London's Quick Reaction Force military guard, 170 civilian volunteers, 5 actors, and real-life news crews.
 Tower Guardian was an excellent testing ground for months of behind-the-scenes improvements based on an audit of Salvage Preparedness across HRP. The key aim was to trial the newly established MIP, and assesses its effectiveness as a tool for the Salvage Squad. Moreover, it allowed for testing how well the MIP meshed with the Joint Emergency Services Interoperability Programme (JESIP), of which principles include: Co-location, Communication, Co-ordinate, Joint Understanding of Risk, and Shared Situational Awareness (using METHANE and the Joint Decision Model). It is within this context that the presentation will assess the effectiveness of the salvage response and outline the key learning points for salvage from Tower Guardian.
Emma Dadson
Emma Dadson works for Harwell, project-managing recovery operations and training in effective emergency-response. Twice-named 'Business Continuity Consultant of the Year', Emma holds a Masters degree in Classics and is a Fellow of the BDMA. In 2012 Emma completed her book Emergency Planning and Response for Libraries, Archives and Museums (Facet Publishing). In 2015 Emma was invited to sit on the ICA's Emergency Planning and Disaster Response Group.
What are the gaps in your emergency plan?

Major incidents affecting collections have highlighted more than ever how essential it is to prepare for fire and flooding incidents so that damage to collections can be minimized. Although the vast majority of institutions in the heritage sector have emergency plans, what learning points can be derived from these incidents to improve plans across the board?
Harwell has been involved in salvage operations at fires including the National Library of Wales, Glasgow School of Art as well as major flood recovery projects in the winter of 2015/16 and so has a unique perspective on what is most often missing in emergency plans. This presentation will elaborate on some of these points including:
 

Implementing your salvage strategy – pragmatic salvage tactics and triage against a ticking clock;

Thinking about the building – what do you need to render your building accessible and restore the environment for objects that escaped the flood but now are exposed to high humidity;
Politics with a small p, and decision-making ;
Health and safety ;
Collections salvage and business continuity
Sarah Hamlyn (ACR)
Sarah is Lead Preventive Conservator at the British Library and is responsible the team which delivers policies, procedures and training for disaster preparedness, collection care awareness, environmental monitoring and integrated pest management across all sites. Sarah has been responsible for the Library's collection salvage (disaster preparedness) procedures since 2004. Her particular interest is in how disaster plans are communicated and used. Sarah's MA dissertation looked at how easily disaster planning methodologies could be applied to a high-density collection store with robotic retrieval and limited human access.
Kim Mulder
Kim is a Paper Conservator at the British Library and developed the British Library Salvage Smartphone interface. She is specialised, and particularly interested in, large format paper conservation, museum standard mounting and framing and potential future uses of digital interfaces within conservation. She trained at the Cultural Heritage Agency of the Netherlands and University of Amsterdam. Since 2007 she has worked in museum, city archives and library conservation departments as well as having worked as a freelancer for institutions and private clients.
Smarter disaster preparedness

The British Library is based on two main sites: St. Pancras, London and Boston Spa, West Yorkshire. In addition to corporate disaster preparedness and business continuity procedures, both sites have a dedicated Salvage Team with complementary but site-specific procedures. As well as undergoing an induction process and taking part in training exercises new London Salvage Team members are each provided with a mobile phone and a Filofax-style Salvage Organiser that contains procedures and supporting information.
These hard copy Salvage Organisers were replaced with smart phones in December 2015. This presentation will explain the background to this decision and the reasons for making this change. The process by which the authors updated the content and decided how best to present it will be explained. Key to this was a traffic-light system of themed information which escalates from Salvage Team procedures to resources so you can orientate yourself around the site to treatment guidance in an emergency.
The authors initially considered creating an app but in the end used familiar software programmes and file formats to create content and freely available apps to create icons and colour code the content. The process for doing this will be demonstrated.
The salvage phones have now been in use for almost a year so the presentation will conclude by reflecting on lessons learnt during the process and feedback from users. Lastly, ways in which the content could be developed and used in the future will be considered.
Fiona Macalister, FIIC ACR
Fiona Macalister, FIIC ACR, worked in museums, as a national adviser for National Trust and since 2008 independently largely in preventive conservation. Member of ICOMOS-ICORP and UK Blue Shield, she has lectured internationally on training for disasters. Churchill Travelling Fellowship 2011: disaster planning in Europe, Turkey and USA. BSc Geological Sciences /Archaeology, Postgraduate Diploma Archaeological Conservation. 

Emergency Networks in the UK: Collaboration
Collaboration can be key to successful response and recovery following a major incident. The presentation will describe a number of representative networks, including networks in Scotland and Northern Ireland but will not provide a comprehensive overview of all networks. Reference will be made to networks beyond the UK. Consideration will be given to the role of professional bodies, options for strengthening networks and for integration with other professions.
A number of networks exist e.g.: the East Midlands Museums Service Regional Emergency Disaster Squad, set up in 1991, to provide mutual support to heritage organisations in East Midlands; the Rapid Response Network (RNN), Yorkshire and Humberside, established through HLF Yorkshire and Humberside, with additional support from the Yorkshire Museum Service, following extensive flooding; the London Heritage Salvage Group, set up in 2013, for organisations within London, supplementing the emergency planning network already established by the Museum of London through Renaissance funding. From 2007 to 2013 the Department of Cultural Media and Sport (DCMS) hosted an Emergency Planning Group (EPG) for London, with representatives from national museums and libraries, national organisations such as the National Trust and English Heritage and others, with a remit which went beyond London. The group ceased to exist, however, in 2013 following the loss of a key post at DCMS. In 2012 the Northern Ireland Co-ordinating Committee for Heritage Emergencies (NICCHE) was established, with representation from the Northern Ireland Fire and Rescue Service (NIFRS), National Museums NI, and other heritage organisations.
Sustained collaboration can benefit all through shared experiences, resources and knowledge.


Gretel Evans
Gretel Evans has a background in archaeology and studied archaeological conservation at Durham University. She has worked on capital projects for National Museums of Scotland, and Glasgow Museums. After working in Antarctica on the Ross Sea Heritage Restoration Project she has returned to AOC Archaeology and archaeological conservation.
Natalie Mitchell

Natalie Mitchell studied conservation at West Dean College and the Institute of Archaeology (UCL). She has gained experience in the conservation of archaeological and historic objects at the British Museum, and later Glasgow Museums. Through her training and career Natalie has specialised in the conservation of historic and archaeological metalwork.
Applying archaeological principles to disaster salvage
AOC Archaeology conservators have assisted with salvage after the disasters at Glasgow School of Art (Mackintosh Building) and Clandon House. In both cases they worked closely with archaeologists who excavated the disaster sites using archaeological methods and recording techniques. The conservators received the salvaged materials from the archaeologists, and processed them as they would archaeological finds on site: recording, packing and storing them appropriately; applying 'First Aid for Finds' as necessary. They were on site to assist the archaeologists with lifting and support of particularly fragile artefacts, and give advice on identification of materials.
Applying an archaeological approach to salvage assists with reconstruction of the disaster event, reconstruction of the building and the collection it once housed. Being able to track the original location of salvaged materials through the conservation process enables easier identification of the relationship between fragmented artefacts and dispersed collections.
Subsequent to the salvage, conservation assessment of the rescued material shows that there is an opportunity to gather a wealth of information from 'destroyed' artefacts, and a variety of conservation options in addition to restoration.
Practical issues about the difficulties encountered on site are discussed, in particular the increased health & safety issues that need to be overcome; together with the importance of building good working relationships with construction companies and their staff.
Sharon Robinson
Sharon Robinson is the Acting Joint Head of Conservation & Collection Care at the Museum of London. Previous posts include London Regional Collection Care Development Officer, Senior Conservation Officer, North East Museums Hub, Tyne & Wear Museums, National Museums Liverpool, Eura Conservation, Plowden and Smith and Historic Royal Palaces. She is a History of Art and Literature Graduate and studied Historic Metal Work Conservation at West Dean College.
Emergency Planning for London
The Museum of London is one of the Arts Council England's (ACE) lead partner museums and as such plays a significant role in the co-ordination of emergency planning and resources across London's Regional Museums.
This presentation will outline the strategies and tools which the Museum of London's collection care team have put in place to assist smaller organisations to plan for an emergency as well as raising awareness of collections emergency planning amongst its own management and staff.
In 2009-2010 the Museum of London commissioned a needs analysis of collections emergency provision and resources across 250 London museums. This study helped us to understand our capacity to respond to an incident in the capital and prompted further work to better equip London's museums through training provision and improved communication.
 A series of network groups across London have been established to share skills and resources and members of the groups receive training, equipment and assistance to write their own emergency plans. As part of this work the Museum of London developed an innovative Collections Emergency Planning E-Learning Tool, a free web based guide to emergency planning which sits on the Museum of London's website for anybody to use. It allows us to communicate the principles of collections emergency planning to a whole organisation and raise awareness across broad groups of staff and volunteers.
This combination of approaches is working to better prepare London's museums for an incident that we all hope will never happen.