Description
Come to Failcamp! The UK's first, free unconference about failure.
Share stories of failure, flops, fiascos and frustrations. Support your courageous colleagues taking the stage.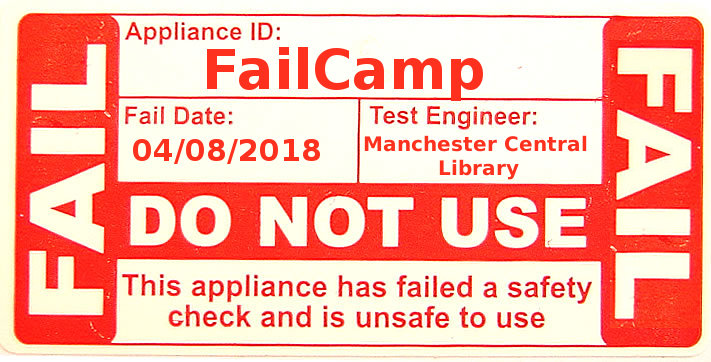 Inspired by our failed success, LibraryCamp, our Nederlander & Svenskar collaborators; the Museum of Failure; the reams of research and recent recognition about failure, we present FailCamp.
Following Open Space Technology, we'll first meet up as one group. Anyone will then have an opportunity to share (confess?) their chosen fail and invite others to join a smaller group for an hour, investigating it. Your fail can be personal or professional, owned or anonymised, it must be yours.
FailCamp wants to advocate for failure, a catharsis where failure is laughed at and a safe place to take it seriously.

Librarycamp is a network of user generated unconferences for people interested in libraries. Anyone can organise a librarycamp - you don't need to be a librarian or even work in a library.  

At an unconference the participants lead the agenda – in fact, there isn't an agenda until people make suggestions for what they'd like to talk about at the start of the day. It's free to attend and there are no keynote speakers. It's open to anyone: public/private/whatever sector. It's an unconference so we follow the principles of Open Space events - people can wander in and out of sessions, tweet, blog and take photos all day.