Location
Marchmont House
Greenlaw
Duns
TD10 6YL
United Kingdom
Refund policy
Refunds up to 7 days before event
Eventbrite's fee is nonrefundable.
A weekend highlighting two endangered straw crafts with makers Eve Eunson & Kevin Gauld who are currently keeping their heritage alive
About this event
With our 'weekend house party' residential series we have created events where we hope to explore the relationship between art, nature and humanity.
Eve Eunson is a Shetland based furniture designer inspired by the vernacular furniture of Fair Isle. She will be joined by 'The Orkney Furniture Maker' Kevin Gauld. Together they will explore these two endangered straw crafts, share insight into their practices and discuss how they came to be involved with the Heritage Crafts Association who have helped highlight these endangered crafts in recent years.
Eve and Kevin will be joined for the weekend by Scottish furniture historian David Jones and Mary Lewis, Endangered Crafts Manager at the Heritage Crafts Association.

"It's hard not to love Orkney & Fair Isle chairs, so it is a delight to have a weekend focussed on meeting the makers, seeing the chairs in our collection, exploring the two crafts and the history that nurtured them with expert eyes. This will be a special weekend exploring an evocative two important traditional heritage crafts."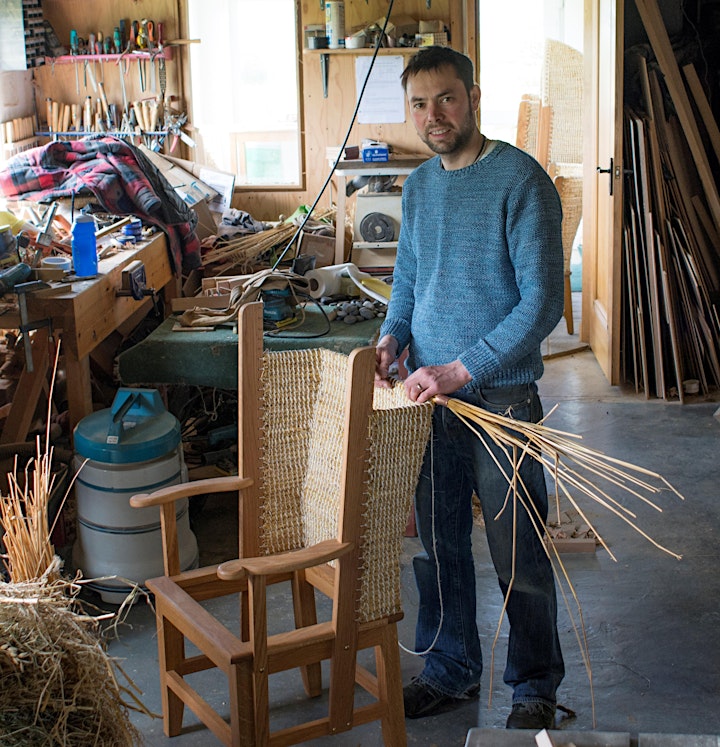 This is a fantastic opportunity to spend time with Eve & Kevin discussing their work and the importance of preserving ancient and endangered crafts. This, at the same time as allowing you to unwind in the comfort and splendour of Marchmont House, the recently restored 'Grade A' listed Palladian mansion awarded the Historic Houses/Sotheby' Award in 2018.
Limited to up to 20 guests staying in the House - this is an intimate 'house party' offering two nights stay with dinner, breakfast, lunch and drinks included.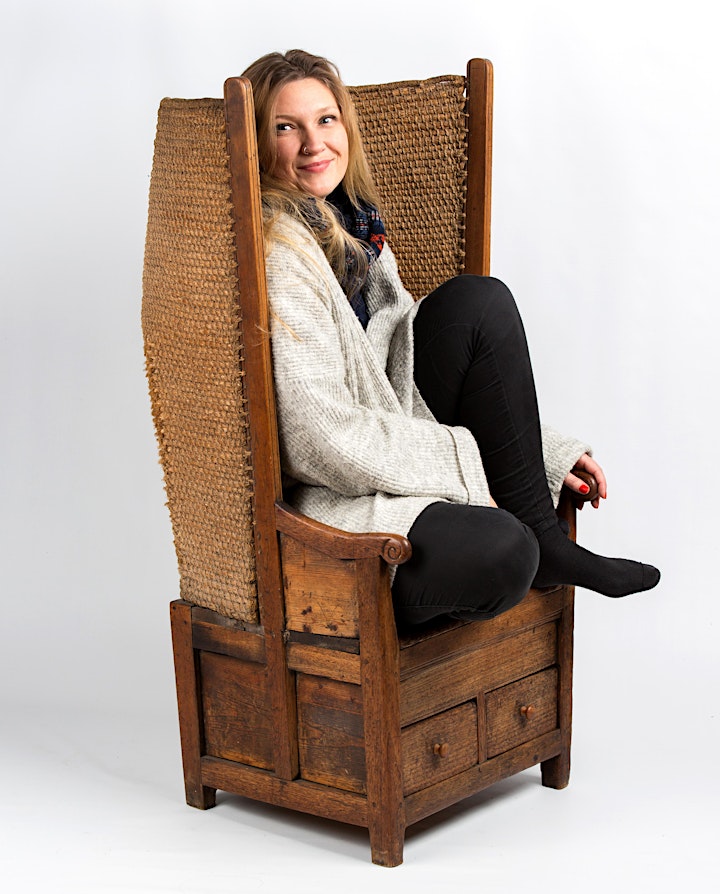 Based on two people sharing, rooms have King-sized beds* and are all en-suite with a bath and shower, though a limited number of single occupancy rooms with en-suite shower are also available without a supplement. There are also two 'State bedrooms' with a four-poster bed, bath and shower for you to choose.
Weekend for Two - State Room £999.00
Weekend for Two - King Room* £899.00
Weekend for One - King Room (Shower) £449.00
Prices above are inclusive of Eventbrite booking fees.
A subsidised transfer is available from Berwick-upon-Tweed railway station by prior arrangement. If you plan to come by train please contact us before making your booking.
Art or craft knowledge/practice certainly isn't a pre-requisite. This will be relaxing, and casual, but hopefully stimulating weekend. Please just come with an open mind (and a pair of outdoor shoes).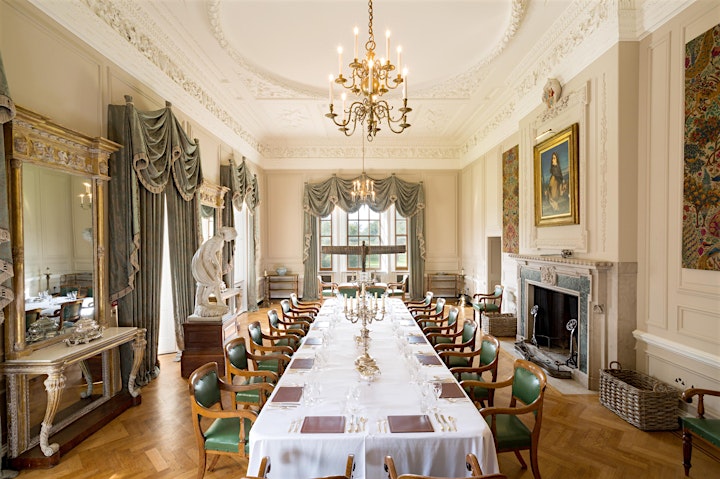 A limited number of DAY tickets have just been released for the Saturday 3rd September element which includes lunch and is priced at £90 (inc.fee), with an additional ticket for dinner available at £60 (inc. fee).
We are also please to announce that we are offering four bursary spaces for students or aspiring makers at a 50% discount on the Day Ticket price. Please email mary@heritagecrafts.org.uk from details should you like to be considered.
Arrive on the Friday afternoon in time for tea and cakes, followed by an opportunity to tour the Marchmont Art Collection with our Curator, Francis Raeymaekers before taking in the peace and quiet of the Berwickshire countryside from the Terrace for drinks, before sitting round the table for an informal dinner.
Saturday morning will, after a 'Full Marchmont' breakfast, be split into two sessions:
A Conversation with Eve and Kevin - with Mary Lewis.
A discussion and introduction to two endangered straw crafts and the makers who are currently keeping their heritage alive. This will include background on Eve and Kevin and their practices and how they came to be involved with the Heritage Crafts Association.
This is followed by Tea/Coffee in the Music Room
then
David Jones
We are joined by by furniture historian, David Jones, who will talk about the history and significance of the Fair Isle and Orkney Strawback Chairs.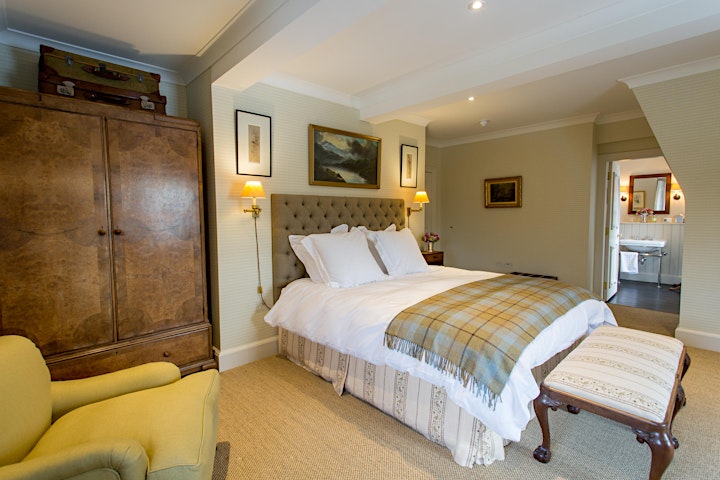 After lunch in the Old Kitchen Gallery Saturday afternoon will be split into three parts:
The Fair Isle Chairs Project and The Orkney Furniture Maker
Guests are invited to learn more about Eve's The Fair Isle Chairs Project and how this has led her into contemporary practice of a Critically Endangered craft.
Kevin will expand on his journey into strawback chair making and explain how he is developing and sharing these skills in contemporary designs.
This is followed by Tea in the Music Room
and then
Straw Working Demo and Guest Participation
Eve and Kevin will demonstrate the two very different straw working techniques used in Fair Isle and Orkney. Guests will be encouraged to have a go themselves.
and then
Q & A session with the guests
After a late breakfast on Sunday morning your host Hugo Burge will lead an impromptu tour of the outdoor sculptures at Marchmont and will shine a light on the giants in the collection; Anthony Gormley, Eduardo Paolozzi, William Turnbull, and David Nash as well as showcasing a new generation of 'local hero' sculptors working in Scotland today, including; Keith McCarter, Frippy Jameson and Charlie Poulsen.
All this before a Sunday lunch, and some time to yourself before you depart, but why not stay the Sunday night too? Add-on tickets are available.
Important details about this event
You will receive detailed instructions in our 'Welcome Pack' in advance, including details of the menus and drinks package.
Dress code: Casual (with outdoor shoes and waterproof coat recommended too) but a more formal 'Jacket - but no tie' for gentlemen on the Saturday night.
Covid-19 information: We will be adhering to any guidelines that are set by the Scottish Government relating to Covid precautions in hospitality venues, and would ask guests to adhere to them.
Our cancellation period is 7 days in advance, please note that Eventbrite fees are non-refundable.
Should we cancel the event for any reason you will receive a complete refund.
About the speakers
I was born and raised on my family's croft in Fair Isle, Shetland, and studied Art and Architecture in Aberdeen. In 2018, with no previous woodworking experience and little knowledge of vernacular furniture I began an ambitious research project to trace, survey and recreate the traditional chairs of my native isle.
Although completely self-driven, The Fair Isle Chairs Project became much more than a piece of personal research. Through the process, the Heritage Crafts Association became aware of the precarious nature of the future of the Fair Isle Strawback Chair and listed the technique on their Red List of Critically Endangered Crafts.
I hope now, through continuing my own craft practice in wood and straw, to promote the Fair Isle Strawback Chair knotting technique and to pass on these skills, to help preserve an important piece of Scotland's heritage.
The Fair Isle Chairs Project exhibition is currently on show in the Shetland Museum and Archives. For those who can't make it along, an accompanying booklet is available from my online shop.
Born, raised and educated in Orkney, Kevin has been working with wood ever since his childhood. Growing up, he could always be found in the family garden shed making wooden items. His hobby developed into his passion and he left school in 1996 at the age of 16 to launch his much desired career as an apprentice with a well-known local furniture maker who had the reputation of high quality craftsmanship. Here, he continued to work and expand his skills and techniques for 9 years which eventually lead to him establishing himself as The Orkney Furniture Maker in April of 2007 with the aim of producing traditional furniture as well as his own new designs.
Kevin's great-grandfather was also a furniture maker in Kirkwall before he left to serve in World War One and his grandfather was a boat builder on the island of Westray; working with wood is most certainly in his genes.
Every piece from Kevin's collection is individually created by him and his small dedicated team and is therefore unique to his clients. Kevin has a strong eye for good design and is passionate about sourcing the right materials for his work.
He has an individual approach to making his furniture, using a mix or traditional skills and modern machinery; this has led to Kevin exhibiting his work both locally, nationally and internationally and he now has a world-wide customer base. He enjoys reinterpreting traditional designs in his own style and many of his pieces are inspired by pieces of traditional furniture found in Orkney.
Mary Lewis - Endangered Crafts Manager at Heritage Crafts Association
Mary comes from a background steeped in craft. From an early age she could be found in a coracle or on a shave horse and is now a keen knitter and occasional basket maker. Her work experience includes fundraising, project management, and developing accredited training and apprenticeships for coppice crafts. After a few years of yurt life in the South Downs managing the Sustainability Centre, she took up the role of Heritage Crafts' Endangered Crafts Officer, making interventions, raising funds and developing projects to prevent heritage crafts skills and knowledge from becoming extinct.
David has been researching and writing about Scottish furniture since 1984. His numerous publications on the subject include Looking at Scottish Furniture (1987) and The Vernacular Chair in Fife (1996). His latest book was The Paxton Style - Thomas Chippendale's Scottish Achievement (2018).
He retired from teaching Furniture History at the University of St Andrews in 2011 and has subsequently taught at other universities and museums including the Smithsonian Institute in Washington DC.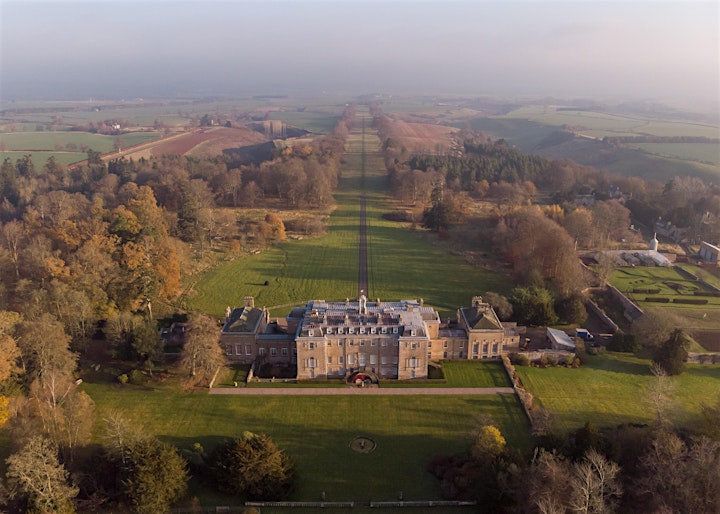 ___________________________________________________________________________________
This event is followed by....
16-18th September 2022