Fairport Convention live at Wells Cathedral's Festival of the Moon
About this event
Click here to find out more about other Festival Events!
Fairport Convention has been entertaining music lovers for over half a century. During that time the band that launched British folk-rock has seen many changes. But one thing has remained the same -Fairport's passion for performance.
Their concert at Wells Cathedral during the Festival of the Moon presents a mix of long-established Fairport favourites and some surprises from albums old and new including their latest album 'Shuffle & Go' which was released in 2020.
Fairport Convention have won a BBC Lifetime Achievement Award and Radio 2 listeners voted their ground-breaking album Liege & Lief 'The Most Influential Folk Album of All Time'. Their story has been celebrated with television documentaries on BBC Four and Sky Arts. The band features founding member Simon Nicol on guitar and vocals, Dave Pegg on bass guitar, Ric Sanders on violin, Chris Leslie on fiddle, mandolin and vocals, and Gerry Conway on percussion.
Come and marvel at the incredible passion and talent of Fairport Convention this autumn at Wells Cathedral's Festival of the Moon.
Proceeds from this concert support the charitable work of Wells Cathedral.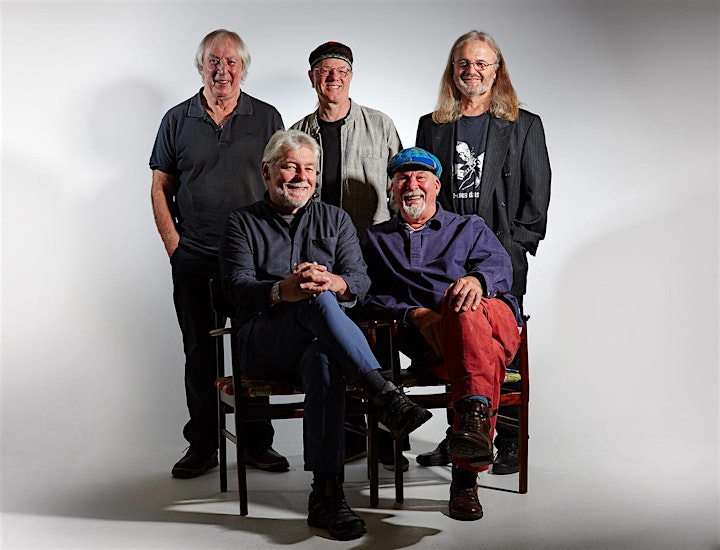 "Stuffing their set with a surprising amount of new material for a vintage act, Fairport are still clearly having fun and brought the house down."
The Guardian
"Fairport is an institution, a festival, purveyors of memories, and keepers of the folk flame. But most of all they are a brilliant live band."
Folk & Tumble
Please note: Tickets are banded, and seats will be allocated by the Cathedral accordingly to allow for households/bubbles to be sufficiently socially distanced from each other. Thank you for patience and understanding.
Organiser of Fairport Convention live at Wells Cathedral
Located at the southern tip of the Mendip Hills Area of Outstanding Natural Beauty, and described as the "most poetic" of the English Cathedrals, Wells Cathedral is home to a thriving spiritual, musical and historical community that stretches back nearly 850 years.
 The Cathedral welcomes visitors all year round to experience its stunning architecture, world-class music, and a full programme of events, tours and concerts.