Faith, Logic & Doubt: A Buddhist Perspective Day course with Gen Kelsang Go...
Description
Faith, Logic & Doubt: A Buddhist Perspective
Day course with Gen Kelsang Gomchen | 16 March 2019 | 10am - 4:30pm
Cost: £30
"Do not accept my teachings simply because I am called Buddha" - Buddha Shakyamuni
Learn how these seemingly contradictory minds work together to produce a stable conviction in the path to happiness through our own wisdom and experience.
Many people develop aversion to religion or spiritual practice as they dislike the idea of 'blind faith' and can feel that such teachings do not fit with a logical way of thinking or have much direct relevance to our lives.
Within Buddhism, quite the opposite is the case! Faith is not blind but said to be like pure eyes that enable us to see beyond the suffering world that is presently appearing to us. It is a positive mental attitude that is not so much something "you either have or don't", but that is to be cultivated as an essential tool for mental growth through logical and personal experience of the teachings.
Likewise although doubt is often seen to be a negative in the realms of the spiritual, Buddha taught it as an essential prerequisite to discovering the truth and how we can use it to challenge our habitual ways of thinking and move towards lasting mental freedom.
This day course will explore faith, logical reasons and the process of doubting through meditation, teachings and question and answer. A fascinating and meaningful opportunity for those interested in spiritual practice as well as for those of us who are not sure!
ABOUT THE TEACHER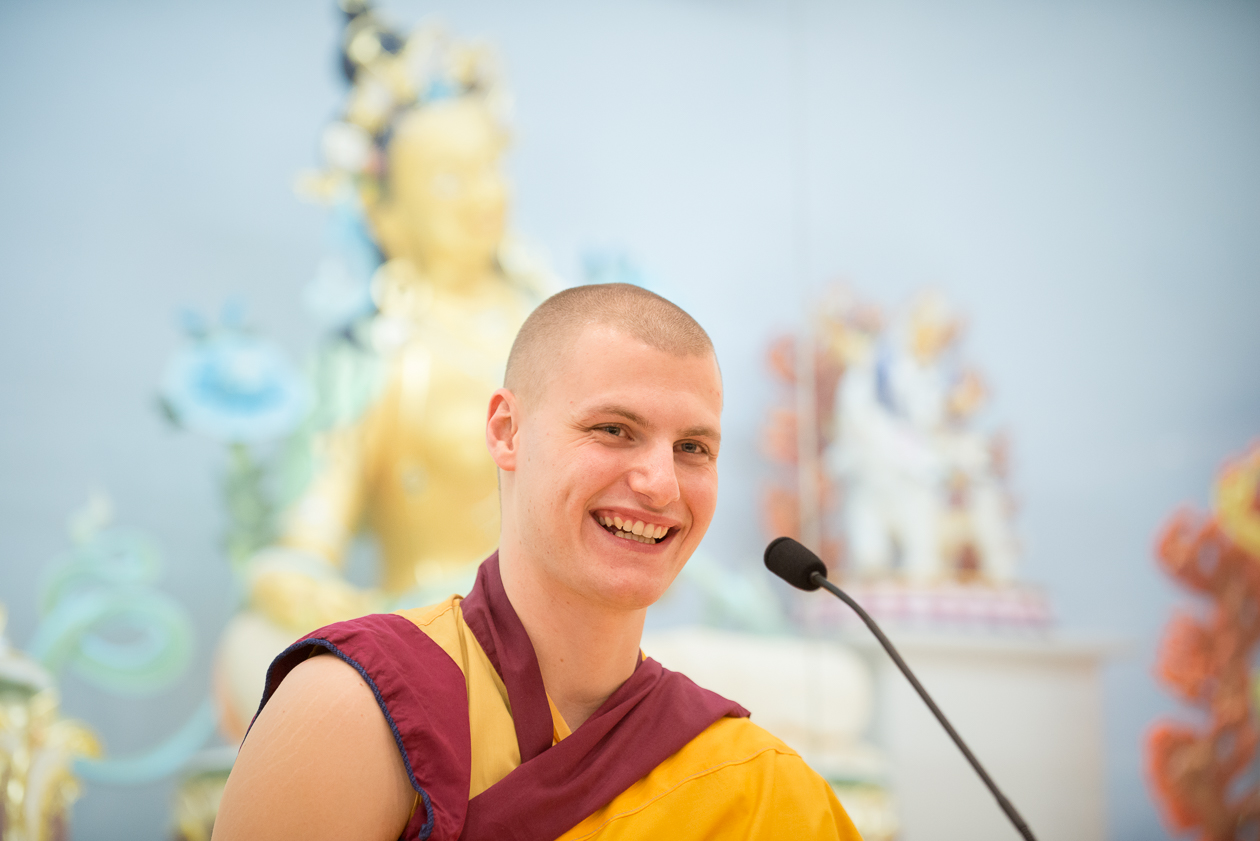 Gen Kelsang Gomchen is a qualified Kadampa practitioner and teacher of Kadampa Buddhism who has taught widely throughout the UK. He has received extensive teachings of both Sutra and Tantra including the empowerments of Highest Yoga Tantra from Venerable Geshe Kelsang Gyatso Rinpoche. He has completed an intensive Special Teacher Training Programme with our General Spiritual Director, Gen-la Kelsang Dekyong, and engaged sincerely in meditation retreats on both Sutra and Tantra.
Gen Gomchen is known for his ability to inspire others through sincere practice and to present the deeper meanings of Venerable-Geshe-la's books in a way that is practical and relevant to all who listen.
This course is suitable for everyone from complete beginners to experienced meditators.
This course is suitable for everyone from complete beginners to experienced meditators.
What will each session consist of?
Each session will include a combination of teachings and guided meditations with an opportunity to ask questions at the end and socialize with like-minded people during the break time.

Do I need to bring anything or wear anything special?
No. All sessions will take place on chairs but there are optional cushions if you prefer to sit cross-legged. You don't need to bring anything else with you, but some people like to take notes during the session, so feel free to bring a paper and pen.

What if I'm new to this?
Everyone is welcome to participate in this course and will benefit both new and experienced people alike. Our reception staff will happily recommend some follow on reading or classes after the course if you are interested.
More questions?
Contact info@kmclondon.org and someone will happily help you with your query.