Fake News: Reading between the Lines

Wednesday, 29 November 2017 from 18:15 to 21:45 (GMT)
Event Details
Do you trust what you read on social media? Web sites? The press?
SLA Europe through the generous sponsorship of Global Business Information invites you to Fake News: Reading between the Lines at the University of Liverpool in London, at Finsbury Square.
Whilst the internet and social media have brought increased speed to news-gathering and dissemination, they have also facilitated the distribution of inaccurate news, produced both unintentionally and increasingly, intentionally.
Information professionals know that fake news is not new. But with an explosion of content, how can you recognise and filter out fake news quickly and effectively and train others to do the same? How do traditional media and news aggregators tackle the issue of new accuracy and what lessons can we learn from them?
Hear from our team of experts drawn from across the media and information industries and then raise your questions with them in the panel Q&A afterwards chaired by UCL's Charlie Inskip.


Prize draw!
Three guests will have their names drawn from a hat to win some fabulous prizes. One lucky guest will take home a fabulous Fortnum & Mason hamper and a £50 company documents voucher, courtesy of our sponsors Global Business Information. A further two guests will each win a copy of Phil Bradley's acclaimed recent title Expert Internet Searching and a £50 company documents voucher.
Following this, you are invited to continue the discussion over drinks and canapes whilst enjoying views over Finsbury Square.
Fake News was recently named Collins Dictionary's word of the year for 2017 so book your tickets now for this highly topical event.
Our speakers are:
Will Gore, Deputy Managing Editor of the Evening Standard and The Independent
As well as being Deputy MD, Will also has special responsibility for managing complaints. He used to work at the Press Complaints Commission, enabling him to bring another angle to the subject.
LinkedIn profile: https://www.linkedin.com/in/will-gore-81716240/ 
Phil Bradley, Independent Consultant
Phil Bradley is an information specialist and has worked in the area of electronic publications for over 20 years. He became an Internet Consultant in 1996 and specialises in search, often being referred to as a 'UK Search Guru'. He teaches many varied courses on aspects of the Internet, both publically available and in-company. He also speaks at conferences and staff days, both in the UK and abroad. Phil is also well known for his writing, and he has written several books on different aspects of the Internet, as well as two popular blogs and a column in the Update Magazine.
His popular book Expert Internet Searching is now in its fifth edition and has been updated to cover fake news.
Website:http://www.philb.com/
Jo Tinning-Clowes, Relationship Manager Dow Jones
Jo has over 20 years' experience working for Reuters then Dow Jones on the online news side of the business.  She assists with many of the company's largest customers with their search strategies and understanding how to get the best out of Factiva for their needs. 
She is an avid champion of 'trustworthy' online news and believes we all need to be more careful what we read...and believe.
LinkedIn profile: https://www.linkedin.com/in/jo-tinning-clowes-b2292a3/
About our sponsors, Global Business Information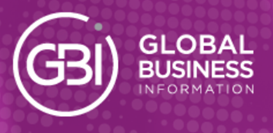 Global Business Information provides a research service sourcing copies of original filed private company documents from over 200 registries and official corporate data sources worldwide.
With over 30 years' combined experience in company and financial research, Global Business Information's professional, experienced researchers are of the highest calibre and are accustomed to operating within the uppermost echelons of the financial services, banking and legal worlds.
Some of the services provided include the sourcing of:
Annual reports/financial statements

Incorporation documents

Extracts/proof of existence

Shareholder data

Certificates of good standing.

In addition to the above, a very competitively priced bespoke research and confidential calling service is also available.
With no contract or monthly commitment, the team are available to research any document requests that you have, without any obligation to buy.
The Global Business Information team pursue the information you require with tenacity, ingenuity and speed. No task is too minor, no country too obscure and no challenge insurmountable!
Our friendly research team look forward to hearing from you.
When & Where

University of Liverpool in London
33 Finsbury Square
EC2A 1AG London
United Kingdom


Wednesday, 29 November 2017 from 18:15 to 21:45 (GMT)
Add to my calendar
Organiser
SLA Europe is a thriving network of information professionals: individuals and organisations within the UK and across Europe come together in SLA Europe to benefit from each others' knowledge and experience.
All areas of the information profession are represented by our members -  specialist librarians, researchers, knowledge managers, business insight consultants, information scientists, editors, content specialists, graduates and academics…..
This rich resource of expertise makes SLA Europe unique in offering direct access to the support and insights every information professional needs.
If you're not yet a member, please explore these pages to see the many reasons you should join us.  If you are already a member - the news and resources you need are just a click away.