"Fall" Into a New You! - Yoga, Pilates, Foodies Tips & Health Workshop
Description
Discover how to transition through the seasons and be the healthiest version of you! The afternoon will start with an energising Pilates session designed to tone and lengthen, followed by a relaxing Yoga session full of deep stretches to release stress & tension in the body, then a short guided meditation will help to bring your mind back into the present and finally some seasonal food advice & recipes to ensure you have a healthy end to the year.
In additional to all of the above, you'll receive a fabulous goody bag (worth far more than the price of your ticket!) full of healthy treats and surprises!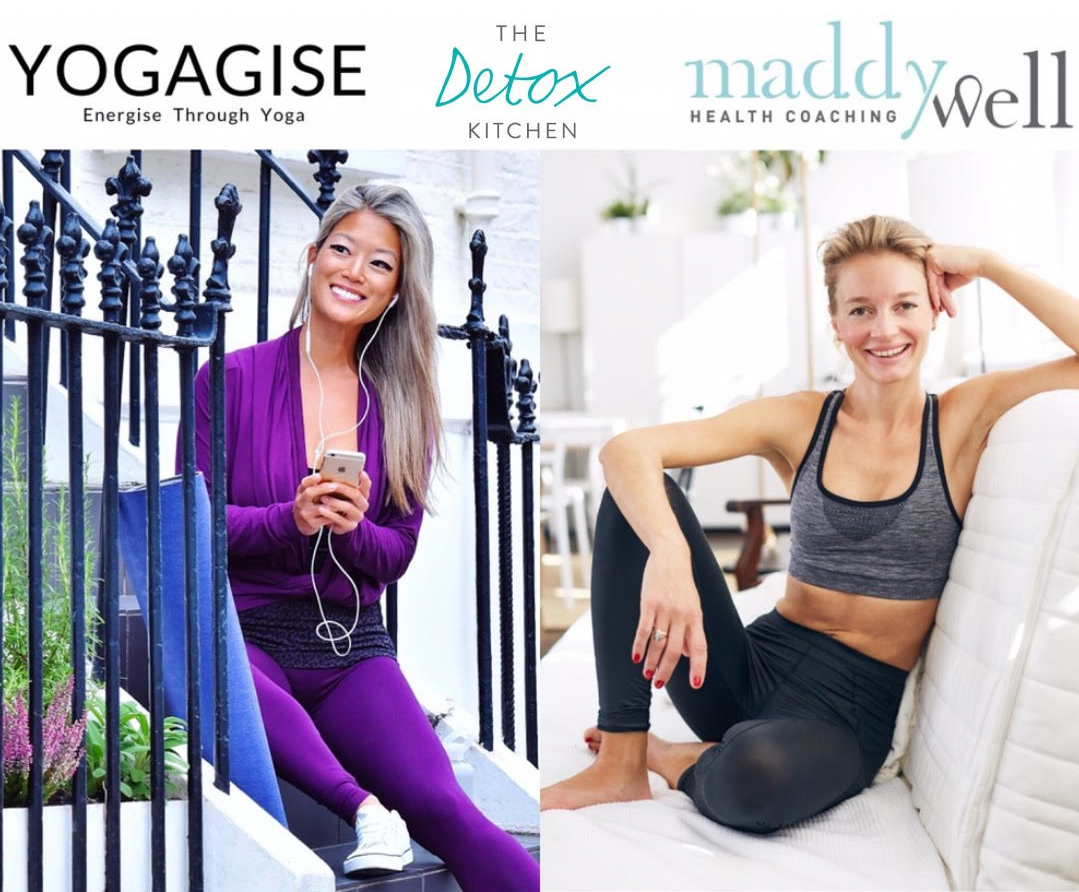 Important Information
Location & How to get there
The Detox Kitchen Studio is located at 10 Mortimer Street, London, W1T 3JJ. Here is a link to a google map of the studio. The closest tube stations are Goodge Street (6 mins walk), Oxford Circus (8 mins walk) and Tottenham Court Road (10 mins walk).
3:15pm Arrival & Goody Bags
We are pulling together fun goody bags, however, since we would like to start our Yoga / Pilates class promptly at 3:30pm, we would like you to arrive by 3:15pm so we can give you your goody bag and you have time to have a look inside. Normally, we would hand these out at the end, but there may be a couple of items in there that you might find useful to have during the event :)
Social Media
Please feel free to take photos and share online.
Event Hashtags: #sarahhighfield #madeleinekarlsson #yogagise #yogagiseyoga #energisethroughyoga #maddywell #fitbodyfreshmind #thedetoxkitchen
Sarah's social channels:

https://www.instagram.com/sarahhighfield/
https://www.instagram.com/yogagise_yoga/
https://twitter.com/sarahhighfield
https://www.facebook.com/yogagise
Maddy's social channels:
https://www.instagram.com/maddywell_fitbodyfreshmind/
https://www.facebook.com/maddyhealthcoach/