Description
A Day with Swords and Spindles. Come and find out about life during Bideford's hey day. The Wharves were busy, we were making our money from tobacco, Chudleigh Fort was being built to protect us from the Royalists and plague was casting its shadow across the town.
A family event, with a chance to try on the costumes and armour of the 1600s, handle the weapons, or join in the games of the time.
Come and get shot at by the musketeers in the car park! (weather permitting)

There is also a free children's craft workshop to make a plague rat or a scary plague mask.
COST - Children FREE- - please no unaccompanied children.

ADULTS by donation of £2 EACH, taken at the door on the day.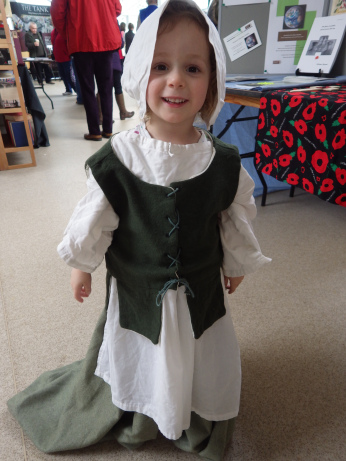 This event is part of Bideford Bay Creatives' 'Way of the Wharves' project, a one year community project researching and celebrating historical and contemporary activities and life on the Wharves at East the Water, Barnstaple Street, Torrington St and area.
Photographs will be taken on the day to document the event and may be used to promote or publciise the project in the future. Please tell us if you do not wish your photograph to be taken.

For more information about the Way of the Wharves project visit our Facebook page at https://www.facebook.com/BrunswickWharf/
For more information about Swords and Spindles visit their website at https://swordsandspindles.wordpress.com/