Family Healing Series, Healing Meditation with Sound: Sibling Healing - Him...
Description
FAMILY HEALING SERIES
Part 3 - Sibling Healing
This is the third of a five part series where we explore and heal the core wounds that were formed in our childhoods using powerful healing techniques and energy transmission.
Whether you have had experiences with sibling figures in your life or not, the intention of this workshop is to is to heal any energy or wounds related to the quality or lack of sibling energies in our lives
​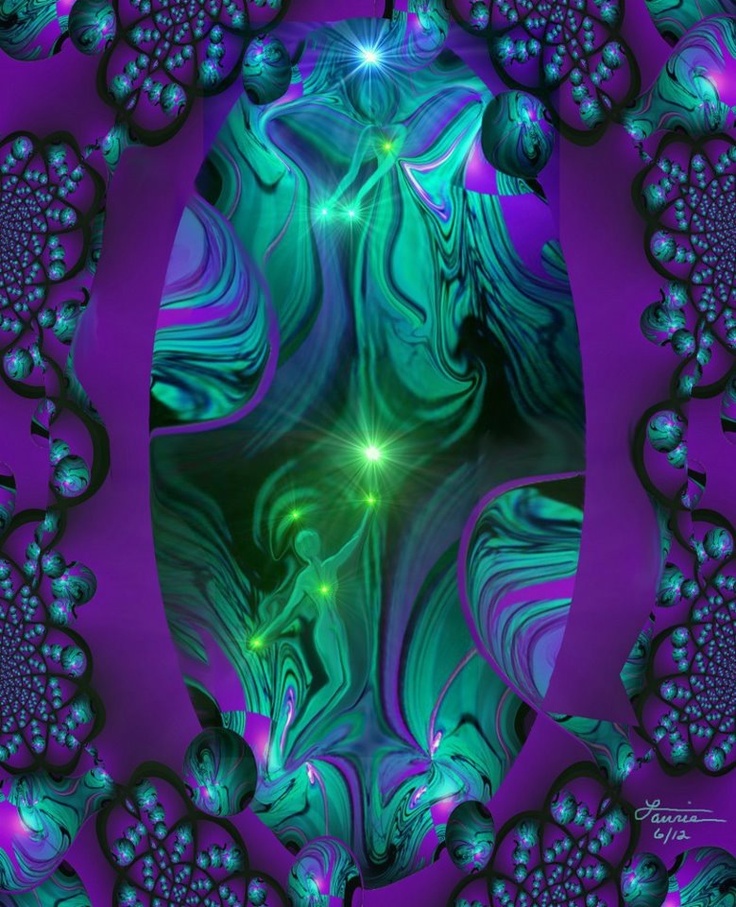 ​
WHAT IS THE SIBLING WOUND?
When we look at the sibling relationships, we are looking at the energies around companionship, camaraderie, competition and acceptance. Whether older than us or younger, these are our initial peers in life and we pick up a lot of social, karmic and emotional charge from our sibling bonds. Our siblings will help us develop how to play, allow us to practice our emotions, show us mutual companionship and many other parts of our natural development. But it's not always so easy and so many aspects of our sibling development can stunted or we develop core wounds due to the way we have been treated with an excess or lack of a certain energy in our interactions.
There are times in our lives either short periods or long absences where our sibling figures have either not been present or not present enough to give us the tools and experiences we asked for. This is rarely done intentionally and the people in our lives are simply living out their own karmic wounds and emotional blocks, however we are left with core wounds where the fa experience we lacked cause a ripple effect going right through to our adult lives.
​
You may have grown up with one or a few siblings, many siblings, step siblings, or any combination of the sibling energy in your life. Maybe you had a no siblings in your household and you created the sibling energy from your parents, neighbours, friends or another source of connection in this way. However this manifested in your life, certain energy patterns and belief systems will be installed in your own energy systems which may still be with you today. In this space we will look at where these patterns are and assist you in clearing them to resonate to your adult experience.
​
​
HOW ARE WE INFLUENCED BY OUR FAMILIES?
We have all been raised in different environments, a mixture of adults, peers and youngsters.
Our interactions, observations, conscious and unconscious memories and all other factors at one of our most informative times of our lives have shaped and created the people we are today.
Our brains at these young ages have taken those experiences and created the filters and belief systems we use to this day.
Our emotional systems have taken those experiences and created our emotional response patterns and feeling centres
Our energy systems have taken on sometimes intense energies and stored these energetic occurrences deep within our systems sometimes causing tears and wounds or creating stuck energy patterns.
All of these together have shaped not only the people we are today but also the way our lives have been shaped and constructed around us. Our jobs, where we live, the people we surround ourselves with, possessions hobbies even the names we give our pets have been shaped and created by the environment we've grown up in.
​
​
HOW DOES THIS HEALING WORK?
We will be using deep energy transmissions and healing light to work on the energetic system. All of the experiences including trauma, emotional conflict, joy and peace we have in our lives are stored in the energy field which then vibrate out to the other non physical centres and eventually the physical world. By starting at the root of our experiential manifestations, we can heal at the start which will slowly and gently bring about new experiences which will in turn heal the other aspects of our physical, and non-physical structures.
​
In the series, we will be looking at different aspects and manifestations of the family we've grown up in and we will be healing the stresses and traumas we've held in our energetic and emotional fields
​
​
Event Outline
The evening will start with a short talk followed by a sound release with crystal bowls and an hour long guided meditation infused with energy healing and waves of transmission energy. We will finish off with some more healing from the crystal bowls and some integration and grounding exercises.
Doors open at 6:30PM and the event will start promptly at 7PM, if you are late, you will miss some of the event.
Doors will close at 7:30PM as once the energy work starts, we will not be able to admit any more attendees.

You will have a choice of lying down on a yoga mat or sitting in a chair. If you choose to lie down, you may want to bring something soft for your head to rest on.
Although the room will be heated, some find the temperature can drop during the energy work, you may want to bring some extra socks and a blanket
There will be an element of teaching in the evening and you may want to bring a notebook to take some notes

​
​
Multiple Event Bookings
These events have been designed as a set with each separate event complementing the others. However, none of the individual events rely on another in the set for you to take benefit from the healing. This means you can either book an individual event or multiple events depending on your own schedule.
​
We have provided an opportunity to book all five events as one set, this is a powerful way to treat this work as you are setting an intention and energy to start a deep healing process. Please contact us at enquiries@lcspirituality.org.uk if you want to book all five sessions as a set.
​
​
Pricing
The full price for this workshop is £35
There are other options available if you book online in advance
​
Early bird tickets are £25 and will be on sale until Thursday 6th April
Online tickets are £30 and will be available right up until the event starts
A full workshop booking to attend all workshops is £125 and will be available until 20th March
Workshops in this Series
Father Healing - 21st March 2017
The father wound is centred around those masculine presences in our lives that we have looked up to hold us and protect us. They are our teachers in life and have shown us how to behave, laugh, play, create and look after ourselves. It is important for all of us both male and female to have a masculine fatherly presence in our lives, especially in our informative years
Mother Healing - 5th April 2017
The mother wound is where we have those feminine presences in our lives that we have looked to comfort us, nurture us, and keep us comfortable. They are the teachers of the natural order of things and help us connect to the natural way of life as well as connect us to our inner emotions.
Sibling Healing - 19th April 2017
When we look at the sibling relationships, we are looking at the energies around companionship, camaraderie, competition and acceptance. Whether older than us or younger, these are our initial peers in life and we pick up a lot of social, karmic and emotional charge from our sibling bonds.
Grandparent Healing - 3rd May 2017
Our Grandparent connections and energies centre around the feelings of unconditional love, openness, joy and spiritual growth. When we have had interactions with our grandparents, they have been able to foster within us such energies and have shown us how to be carefree and can show us a close representation of the force of love.
Ancestral Healing - 17th May 2017
Our Ancestors are those that have come before us. Most of us have very little contact or knowledge of our ancestors but it's through our ancestors that our energy field, karma, social conditions and even unconscious belief patterns have been shaped, formed and resonate now with us today.
To book the entire series, please email enquiries@lcspirituality.org.uk for full details on how to register and pay
Your Host
Himesh
Himesh has developed a structured and grounded spiritual practice which he has a passion to share with the community. He loves talking about how to develop powerful spiritual structures and helping others find their own unique gifts.
Himesh specialises in clearing energetic blocks, emotional trauma and mental obstacles in an all round energetic cleansing therapy. He's a master of energy flow and intuitively directs energy with a skill developed from a study of both Eastern and Western spiritual practices.
Himesh is a senior manager at the London College of Spirituality orchestrating content, structure and energy for the service and enlightenment of mankind.