About this event
Family Movement Sessions
hosted by Exim Dance Company
FREE taster sessions
The sessions are open to families or guardians with and without movement experience alongside the children aged 3 - 5 years.
They will consist of themed based fun movement activities incorporating games and props as well as socialising time with other families.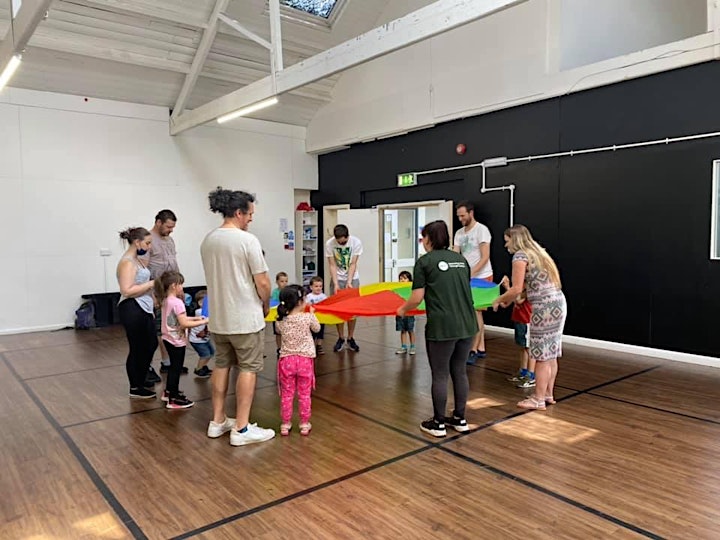 Taster dates at Oxford House Creative Hub:
25th October 2021- 10am - 11am (Free)
13th December 2021 - 10am - 11am (Free)
Please acquire a ticket for the number of people attending the session.
If for any reason you can longer attend please email: admin@eximdance.org.uk
Organiser of Family Movement Sessions
Exim Dance Company creates live performance work that draws on the curiosity and inquisitive
nature of the artists involved. With a thirst for adventure and a dedication to collaboration, Exim
work across art forms, allowing
our multi dimensional work to reach out to new audiences. Stripping
away pre
-
conceived ideas and being real about who we are and what we do, through our work we
aim to reveal the visceral nature of dance, what it is to move and be moved.
Formed in 2011
Exim have quickly established themselves as a vibrant, exciting and diverse
company creating professional Dance Theatre in the South West of England. With a strong focus
on inclusion the company provide a diverse range of professional development opportuni
ties for
local artists and students in partnership with Plymouth University and Plymouth Dance. Exim also
work across Devon delivering a wide range of community projects that focus on using dance as a
tool for social change as well as a way to nurture tale
nt and developing new audiences.
Exim's
work has been inclusive from its founding but now we would like to extend this past our
community work and perf
ormances and in to our audience;
developing work that is accessible
to our
audience members.