Description
Спешите! Спешите! Царица Эстер зовёт вас на Пуримский бал-маскарад!
Пурим – это праздник в память о чудесном спасении евреев в Персидском царстве во времена царя Ахашвероша более 2400 лет назад, и вот с тех пор мы ждем вас, чтоб отметить его как подобает. Мы узнаем о трёх важных секретах без которых праздник – не праздник.

Нас ожидают творческие мастерские, где и дети, и взрослые смогут сделать неповторимые маски, чтобы попасть на бал. Cалон красоты, где специально приглашенные гримёры помогут преобразиться до неузнаваемости. Конкурс на лучшие костюмы. И, конечно же, веселье и традиционные угощения!

При участии искусствоведа Yulia Patrakova, художника Andrei Borovsky и Igor Zinkov
При участии PJ Library stories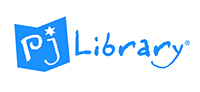 Адрес: JW3 | 341-351 Finchley Road | NW3 6ET London
Билеты: https://purim2018.eventbrite.co.uk/
Лекторий: arbuzz-lectures.co.uk
При поддержке Genesis Philanthropy Group

Hear ye! Hear ye!
Her Majesty queen Esther requires the presence of you and your family at our Purim Masquerade!
Special Entertainment program in Russian:
Costume contest
Light refreshments
and much much more!
arbuzz-lectures.co.uk
Organiser of Family Purim Carnaval