This workshop is for you if you want to explore into personal issues, find root causes, illuminate hidden dynamics and find ways of healing.
About this event
This workshop will take place in a beautiful outbuilding in a private garden in Headington, Oxfordshire.
The facilitators, Silvia Siret & Richard Pantlin, will ease you into getting to know each other, and they've been known for creating and holding safe spaces for their participants.
You can expect to
be able to share what's on top and what is stirring;
be able to express what you want with regard to this time together;
get an understanding of how to get the flow of healing energy going;
dive as much or as little as you wish into your psyche;
find ways of moving towards healing.
You're likely to take away
a clearer sense of where you are and where you want to go;
deeper understanding of what is in the way of moving towards healing;
a wider perspective of yourself within your world and relationships;
an insight into the power of systemic work.
Silvia and Richard are experienced group facilitators with a passion for creating spaces that enable people to safely explore personal and organisational issues. People come away feeling more hopeful, more empowered, with a more positive outlook and a clearer path ahead.
The suggested donation to get your ticket: £10. You may want to give more after the workshop. Please consider that giving and receiving is looking for balance within you and everyone else. Neither Silvia or Richard will ask questions with regard to your contribution. They will have to pay for the space, and they will have put a lot of training and effort in, in order for their participants to find a place to explore and grow. If you are unsure and would like a guiding price label, please feel free to ask. And it will still not be questioned what you will give back.
"Every time I work with Silvia & Richard, I find more healing, more insight into life's truths and ways, and I find them gentle and caring in their ways."
"I have benefitted greatly from my work with you. I really appreciate your skill in guiding me with sensitivity and patience so I could 'see' and was able to transform my energy within my relationships to get me out of overthinking and worrying. I went away feeling much more centred and balanced and I am more able to communicate with a new found openness with my friends and family. Thank you for your care and the amazing work you do."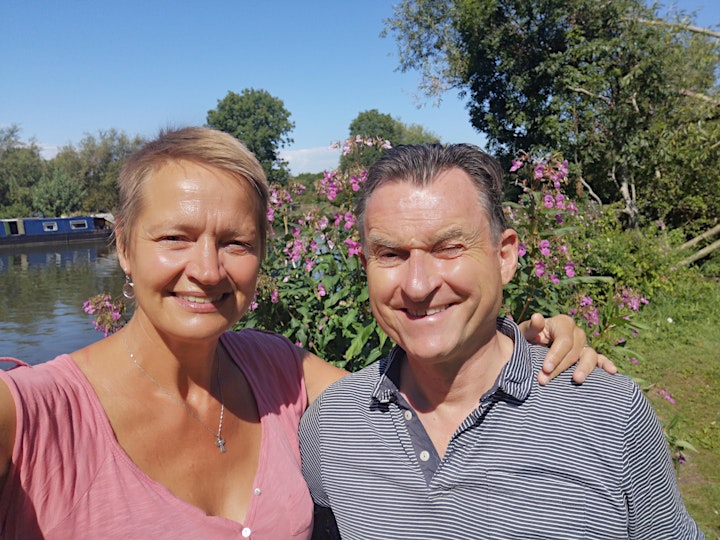 Organiser of Family Systems Constellations
We offer self-development workshops for people who are ready to transform into their excellence and brilliance. Our main tools are Family Systems Constellations, Organisational Constellations, Awareness Training and other therapeutic modalities, like Gestalt therapy and Psycho-Somatic Experiencing.