FANBEST Webinar Series – Opportunities in the Blue Sectors
Virtual events that take a deep dive into the opportunities in one of the world economy's best kept secrets.
About this event
Are you an investor interested in supporting sustainable growth in one of the world economy's best kept secrets? Or are you a business in the blue economy keen to find out how you could access a significant financial boost?
Join the conversation this November as academics, investors and business owners across the blue economy discuss growth potential, funding opportunities and valuable insights in the sector.
A series of thought-provoking 'unplugged' free webinars run by business network FANBEST, will arm you with:
A greater insight into the blue economy as one of the UN's Sustainable Development Goals.
A strengthened network of industry contacts and support.
As a business owner - awareness of funding opportunities and how they could directly help your business, as well as how to access them.
As an investor – an in-depth knowledge of the benefits to investing in the blue economy.
Participants in the webinars will also be invited to keep the conversation flowing, via a follow-up seminar aimed at facilitating connections between innovative projects, promoters, investors/mentors. It's also a chance for companies to exchange best practices and develop commercial links.
----
Webinar 1: 2nd November 2021 – Introduction and Overview to the Blue Economy
The first in a series of three webinars uncovers predictions and growth trends in the European Atlantic Area, as well as opportunities in key sectors. According to the World Bank, the blue economy represents roughly 5.4 million jobs and generates a gross added value of almost €500 billion a year.
Speakers:
• Boris Teillant – Atlanpole / European Business and Innovation Centres
• Bevan Wray – Case Study: Inyanga Marine Projects
• Ben Rotheray – FANBEST Business Coach – Founder and Managing Director of The Value Engine
Webinar 2: 3rd November – Accessing Business Support
The Accessing Business Support webinar aims to connect and create networks of businesses who are facing similar challenges in the blue economy. Reap the benefits of being part a network: share and learn from others' experiences.
This session will discuss the range of business support and advice available, some of which focuses on supporting the maritime economy. From incubators to clusters and accelerators, these programmes not only provide opportunities to develop through sharing of best practice, but can also help give added kudos to businesses.
Speakers:
• Chair: Giulia Sirigu from management consultancy Inventya and Innovate UK EDGE, a business resource for UK SMEs
• Ola Zawalna-Geer – University of Exeter Research Fellow
• Boris Teillant – Atlanpole / European Business and Innovation Centres
• Ruben Eiras - Coordinator for blue economy Entrepreneurship, Innovation, Investment and Financing at Forum Oceano in Portugal
Webinar 3: 4th November 2021 – Overview of the Funding Landscape: Focus on Private Funding Opportunities
According to Credit Suisse, the ocean is one of the least invested in all of the UN Sustainable Development Goals, especially from private funding sources. Businesses in these sectors can face more difficulties accessing funding and investors are not always aware of the range of opportunities available in the blue economy.
In this webinar, attendees will hear from some private investors about why they invested in blue economy businesses, as well as an overview of the options and alternatives available to businesses in the maritime economy.
Speakers:
• Chair: Saq Rasul - Head of Integrated Business Engagement & Special Projects at The University of Manchester
• Yoann Nesme – CEO at Orange Bird Crowdfunding
• Andrew Smith – Executive Director at Greenbackers Capital Investment
• Javier Fraga Díaz – Director of Abanca Mar in Spain
All three events are free to attend and will take place on the dates listed above, from 10am until 11:30am. Please select which sessions you would like to attend in the registration form.
If you would like to be involved or if you have any questions, please contact Pauline.Puig@gmchamber.co.uk.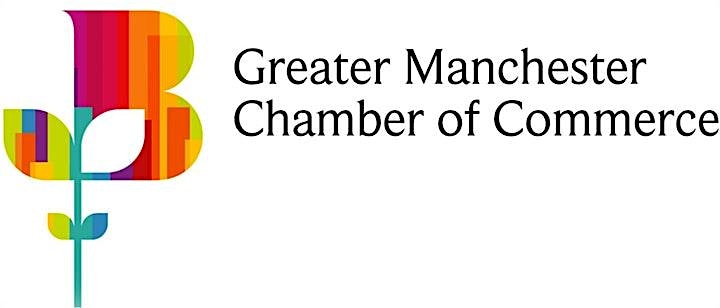 Organiser of FANBEST Webinar Series – Opportunities in the Blue Sectors