FAREWELL (Soviet Union, 1983)

Saturday, October 14, 2017 at 6:00 PM (BST)
Event Details
The Rotherhithe Russian Cinema Club presents
FAREWELL
Dir.: Elem Klimov/Larisa Shepitko (1983)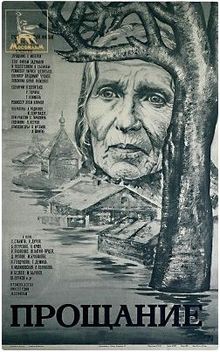 Elem Klimov is responsible for nearly all that we see in Proshchanie, which Ukrainian-born Larisa Shepitko did not live to complete. Based on Valentin Rasputin's 1976 novel Proshchanie s Matyoroy, Klimov's labor of love for his wife, who died along with crew members in a road accident, is a tremendous achievement—even though Klimov indulges his penchant for weirdness, caricature and cruelty, thereby disturbing the film's delicate spiritual roots. Klimov felt he had sacrificed his style for Shepitko's, but her superstititousness, which Shepitko shared with her elderly protagonist, Darya, created a bond with the material that her widower could not duplicate.
     Matyoroy is a remote Siberian island village. The state has determined it must yield to progress; the island will be flooded for the sake of the construction of a hydro-electric dam, the villagers uprooted and relocated to impersonal urban apartments. Some, however, choose to stay behind.
     The opening movement is phenomenal. At night the tree-cutters traverse the dark, moon-dappled water to reach the island. We do not see these strangely garbed invaders, only the water with its play of light; the angled camera fools us into thinking that the camera is directly—flat— overhead. The journey thus seems, visually, a climb, an ascendency—but isn't. At dawn, when the invaders arrive, the perspective also makes the crude dock seem like something that the camera is scaling. These distortions provide commentary on the unnaturalness of the invaders' mission. Their obscene laughter as they later tackle the job of felling an immense tree perhaps goes too far. Indeed, it is annoyingly convenient that Darya's own son is charged with the responsibility of directing the crew that prepares the island for its "progressive" fate.
     Memorable: Darya in the forest, running her hands along the ancient ground.
-Dennis Grunes
.
STARTS AT 6.00 PM, Saturday 14th October.  This film is 121 mins long.
.
Upon leaving the cinema please make a donation to cover some of our costs and support your club.

Please DO NOT book a seat if you are not sure of your availability! Each booking reduces the number of seats available to others. If you cannot attend, please cancel your reservation as soon as possible by going to "MY TICKETS" on the confirmation email from Eventbrite: this will release your seat to someone else...
If the film is SOLD OUT, there will be an automated waiting list, which will contact you if a seat becomes available.

Please support your club with a donation! Thank you!

When & Where

Sands Films Cinema
82 Saint Marychurch Street
SE16 4HZ London
United Kingdom


Saturday, October 14, 2017 at 6:00 PM (BST)
Add to my calendar
Organizer
Sands Films is a busy film studio and production facility set up in an 18C warehouse
in Rotherhithe since 1975.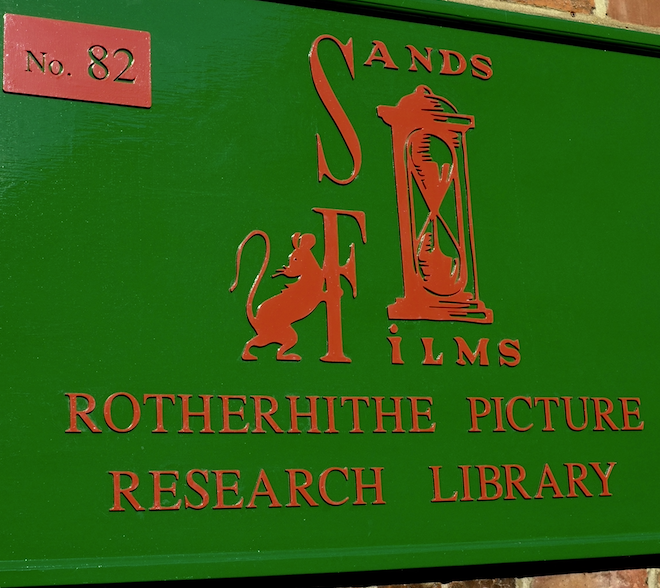 In 2005 Sands Films started a Cinema Club in its screening room.
The popularity of these weekly sceenings has triggered more screenings and events open to the public.
All bookable events or screenings are listed here:
CINEMA CLUB
ANGLO-RUSSIAN CULTURE CLUB
LIVE STAGE STAGE PRODUCTIONS
CONCERTS
Most screenings are free but donations are welcome: the loo paper, the business rates and the power all still have to be paid!
Live events have a charge to pay performers.
To join the weekly mailing list:  http://eepurl.com/h8aTE
Private and corporate events can also be booked.