Multiple Dates
Farm2platecookery - Sri Lankan Cookery Course now instead of Indian
Learn to cook with Tilly from Co-Exist Kitchen, sumptuous, authentic Sri Lankan food. Limited space available.
About this event
Please note: Anyone who has already purchased a Indian course ticket will automatically be switched to the Sri Lankan course please come along as your ticket has been changed over already. See you on the 23rd June 2021. Please call 07809775870, for any queries. Thank you.
23rd of June
Book here: https://www.eventbrite.co.uk/e/farm2platecookery-sri-lankan-cookery-course-now-instead-of-indian-tickets-154833752923
This cookery course will give you the full experience of cooking Sri Lankan cooking in the kitchen with Tilly, famous for her Pumpkin Curry, Coconut Roti and Seeni Sambol to name but a few of the dishes that you will be cooking .
Other course dates are: 23rd June.
All Courses are sponsored by 3 Hares Farm.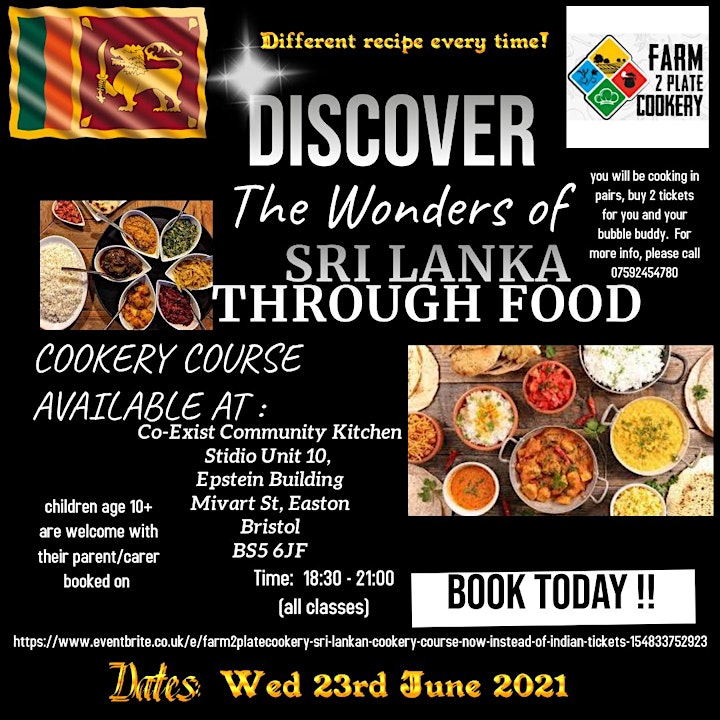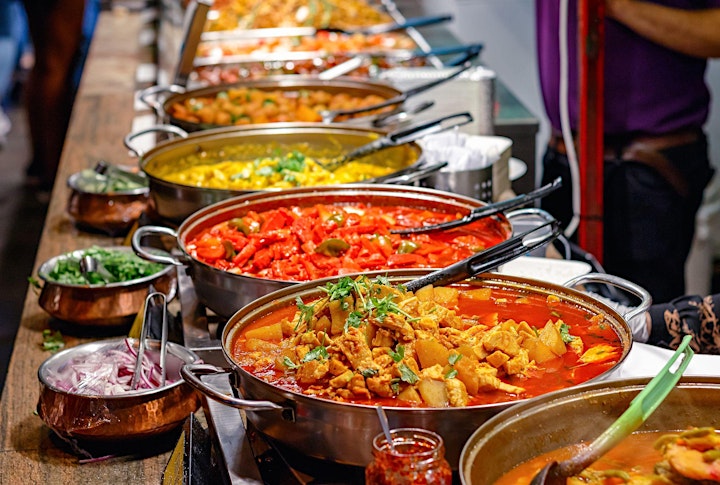 Organiser of Farm2platecookery - Sri Lankan Cookery Course now instead of Indian
Our mission is to bring fresh, organic food, to everyone, everywhere, no matter where you live, whatever your social background, so that you can
'cook organic, without the panic'.
Edible Futures is a CSA Market Garden founded on the principles of food sovereignty and located in Bristol. We grow salad, herbs and vegetables over two sites and supply them to our local community through a weekly Salad Drop scheme, as well as direct sales to restaurants and shops.
We are bringing a series of cookery courses to the local community of East Bristol to start with, called 'Farm2Plate Cookery' classes, teaching you how to cook authentic food from various cultures who live throughout the Bristol area. The cookery courses will include chefs from Cuba, India, Somalia, Caribbean, Korea, Sri Lanka to name but a few. The ingredients provided by Edible Futures will be organic and fresh.
Please note: you will be cooking in pairs, buy 2 tickets if you want to come with a bubble buddy or buy 1 ticket and make a new friend when you arrive. For more info, please call
07592454780.
All proceeds go to Chef and venue.
'Let's cook together'