Farming & Conservation Walk (Northycote Farm & Country Park, Bushbury, Wolv...
Description
'Farming & Conservation'
A walk for all age groups
Northycote Farm, Wolverhampton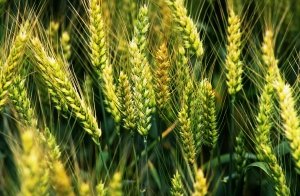 What will you find? ...
Bring the kids or the grandchildren, get everyone out and about for a couple of hours with Farmer Pickles and our countryside team on this greatly informative Farming and Conservation walk.
Alays informing, never boring
Also at Northycote Farm ...
Toilets (disabled/baby change)
Picnic areas
Education room
On-site catering at this venue (Indoors/Outdoors)
Car Parking
Large free car park
New disabled car park
Please note: strictly no parking in the farmyard itself
Meet ...
Advice
When walking/playing, please bear in mind ...

You will need to wear suitable clothes and sturdy shoes
Remember to keep your car keys in a zipped pocket (it's amazing how many get lost in 'loose' pockets/coat linings)
Children need to be supervised by an appropriate adult

If you enjoy this activity, remember to come back and visit us during other seasons too.
For more information about this event, please call Ian, Mark or Helen on 01902 397906 or 01902 551145.
Find out more about Wolvesparkies
Photograph reproduced under Creative Commons licence by kind permission of sxc.hu
Content contributor: Dawn O'Brien
Organizer of Farming & Conservation Walk (Northycote Farm & Country Park, Bushbury, Wolverhampton)
Parks and green spaces are part of Wolverhampton City Council ...
Encouraging the participation of all age groups to enjoy Wolverhampton's Great Outdoors.
There's a wealth of space in and around Wolverhampton, much of it on your doorstep.
Enjoy other Wulfrunians and share in the joy and pleasure that are our outdoor treasures. Many events are held in parks, most are free.  Online booking allows our visitors to reserve their spaces at no cost and helps us to promote our spaces for free.
We hope you enjoy our events.  If you do, tell others.  If you don't, tell us.
You can get in touch on 01902 551155 and ask to speak to Wilf in Wolverhampton Parks or email us at wilf@wolverhampton.gov.uk