Event Information
Location
British Council offices
11 Liberia Road
PO Box GP 771
Accra, Ghana PO Box GP 77
Description
ABOUT FAV
In partnership with British Council Ghana and Hatch Africa, Africa Fashion Guide are bringing our mini talk entitled Fashion Africa Voices to Accra, Ghana this March 22nd, during the British Council Africa Enterprise Summit.
Fashion Africa Voices have a direct focus on business, entrepreneurship and sustainability within Africa's fashion and textile industry industry. Our new intimate talks bring together a small niche group of entrepreneurs and SME businesses with an aim to support their business development goals and get them on the road to success knowing that ultimately this is important in driving success in Africa's textile industry.
These Fashion Africa Voices mini talks are an opportunity for those who wish to delve deeper, ask those pressing questions they wish to be answered, as well as the chance to gain the specific industry business advice they need.
The Accra edition will take place in the heart of Accra at the British Council offices and include
up close and personal one-to-one interviews with influential members from the African fashion industry, business community, retail experts and academia

followed by open group discussions with attendees with Q&A to gain advice from key influencers

networking with tea and coffee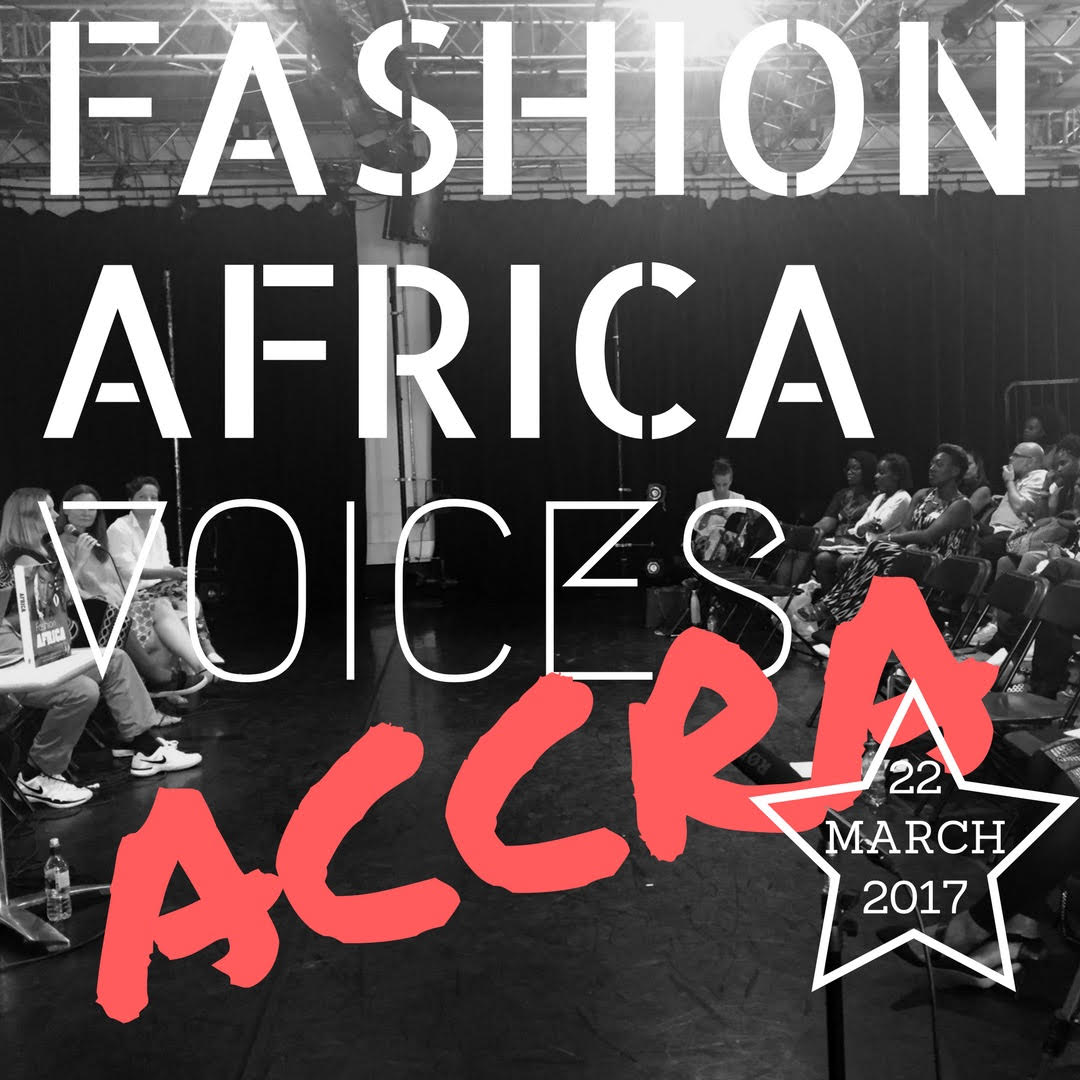 Date: Wednesday 22nd March 2017
Time: 1pm-4pm (open for registration at 12.30pm)
Cost: Ticketed event
Event program
Introduction (time = 1-1.10pm)

SESSION1 Fashion & Education – how to be a designer (time = 1.10 - 2pm interview + Q&A)

o

Working with international and local retailers

o

Fashion schools influence and position in Africa's fashion industry

o

Quality and skill-set requirements for international trade

o

Fashion Made by Ghana experience
SESSION2 Fashion & Ethics - how to do fashion responsibly (time = 2 - 3pm interview + Q&A)

o

Local sourcing options

o

Sourcing organic

o

Ethical production

o

Preservation of local techniques

o

Fairtrade
SESSION3 Fashion & Finance - how to raising finance for young designers and small manufacturers businesses (time = 3-4pm interview and Q&A)

o

Setting up a business in Ghana

o

Sourcing finance and the funding options available

o

Pitching to banks and venture capitalists

o

Gaining finance needed in advance for international orders
SESSION4 The Bigger Picture - interview with Ivy Prosper and Maame Adjei
Spaces are very limited and so we do advise that you book early to avoid disappointment.
Do contact events@africafashionguide.com if you have any relevant questions.
SOURCING TRIPS - F.A.S.T.
For those of you interested in sourcing from Ghana we will also be holding our Fashion Africa Sourcing Trips the week during Fashion Africa Voices. From 20-25th March we will be taking a small intimate group of designers, sourcing agents, developers, small business enterprises on a business mission trip visiting artisans and manufacturers in Ghana. For more inforoamtion see the link here and register your interest fast to avoid disappoinment!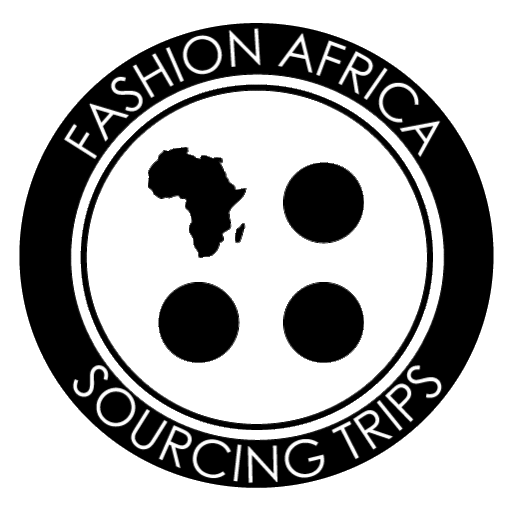 PARTNERS:
British council
The British Council have been creating opportunities worldwide for the past 80 years. We are leveraging on our presence in 23 African states, and our 80 years commitment to creating opportunities worldwide , to create a platform for Africa to celebrate and dialogue on next generation modules in connecting enterprise to resilient development. Promoting social enterprise and investment is a key component of our prosperity and development agenda. Since 2009, our Global Social Enterprise programme has trained over 9,000 social entrepreneurs, 90% of whom later established successful social enterprises.
In Sub Saharan Africa, the British Council supports efforts to enhance the skills and employability of young people. Since 2013, we have run a series of enterprise challenges across Ghana, Nigeria, Senegal, South Africa and Sudan, directly engaging over 15 000 young entrepreneurs
The British Council has provided over 5,000 young Ghanaians with employability and entrepreneurial skills training, and in 2016 has opened a new Skills Hub and Innovation Centre in Accra, which provides training, business incubation services, and an innovation centre to budding entrepreneurs and social enterprises. For more information visit: www.britishcouncil.org.gh or email: infoghana@gh.britishcouncil.org
Hatch Africa
Hatch Africa is one of the foremost agencies working for enterprise growth and sustainability in Africa. Their mission is to advance innovation, expand ideas and realise ambition across the continent.
They support lead development agencies to achieve their capacity building, enterprise development and infrastructure development objectives, they bring together expertise from around the world to hatch sustainable enterprises in Africa, and they enable international businesses to expand into Africa.
Their clients include; Arts Council England, Bank of Industry (Nigeria), the BBC, British Council, Lagos State Government, NESTA, Ravensbourne and Social Enterprise London.
Fashion Forum Africa
An Organization to Foster Conversations Among African Fashion Designers. Fashion Forum Africa is a platform created as a round table/open forum which encourages dialogue amongst the fashion community in West Africa.
Date and Time
Location
British Council offices
11 Liberia Road
PO Box GP 771
Accra, Ghana PO Box GP 77