Description
In partnership with Hatch Africa, Africa Fashion Guide will be launching the second London edition of our mini talks on African fashion this October 16th in London UK. Following an Accra edition in Ghana with the British Council.
With a focus on business, entrepreneurship and sustainability within Africa's fashion industry, these intimate talks invites and brings together a niche group of entrepreneurs and SME businesses with an aim to support your business development goals.
The evening will take place in the heart of London and include
up close and personal one-to-one interviews with influential members from the African fashion industry, business community, retail experts and academia - with a short Q&A

open group discussions with attendees with advise from key influencers

updates on key Africa Fashion Guide events coming up such as our Fashion Africa Sourcing Trips with the chance to hear from delegates from FAST Ghana and FAST Kenya

networking with drinks and nibbles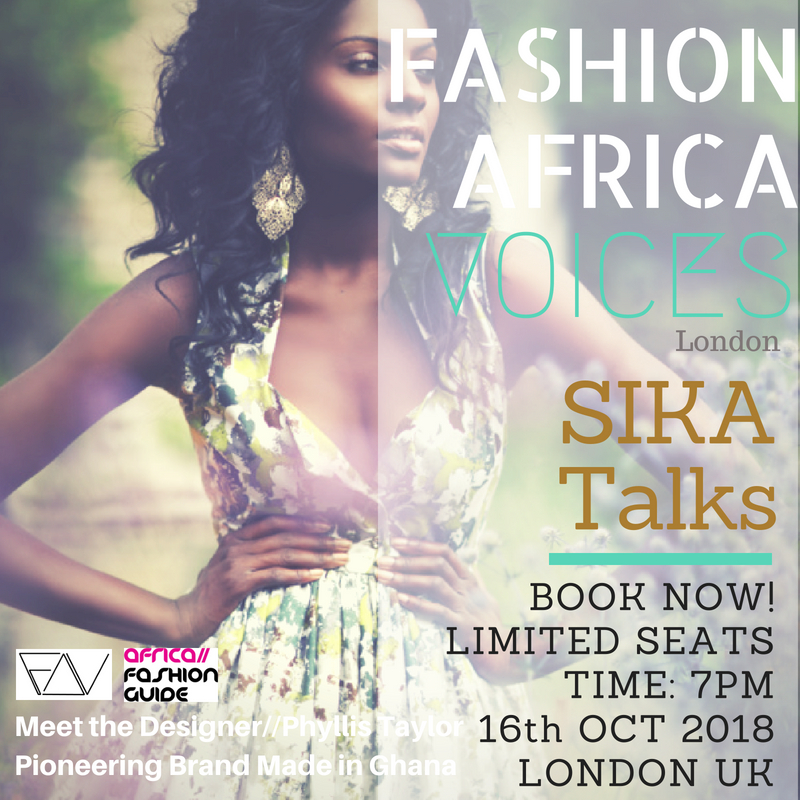 For our launch event this October during Black History Month, join us as we have an EXCLUSIVE up close and personal discussion with Phyllis Taylor of Sika Designs, on
how she set up and built a fashion label which she produces in Ghana

how she brought a new aesthetic to wax print with a focus on producing quality 'made in Africa' garments for the international market

how she successfully incorporated social and environmental responsibilities to the core of her garment production

why she believes paying fair wages, creating employment and making a meaningful difference within the Ghanaian community for her brand is key for business

how she worked with buyers and retailers to sell her product on ASOS, The Vogue Talents Corner (Yoox) and Beams Japan.

And all about how she managed to secure a colab with best selling author and broadcaster Afua Hirsch!

All this and all her top tips for budding designers and creative entrepreneurs who are seeking a business with success and impact
These Fashion Africa Voices mini talks are an opportunity for those who wish to delve deeper, ask those pressing questions they wish to be answered, as well as the chance to gain the specific industry business advice they need.
Spaces are very limited and so we do advise that you book early to avoid disappointment.
Tickets will NOT be available on the day.
Ask for Jacqueline of AFFORD at Reception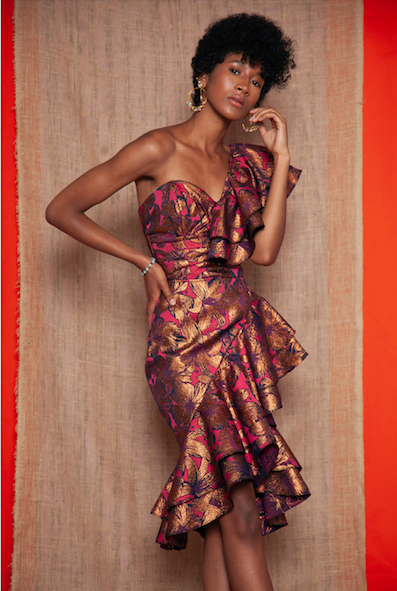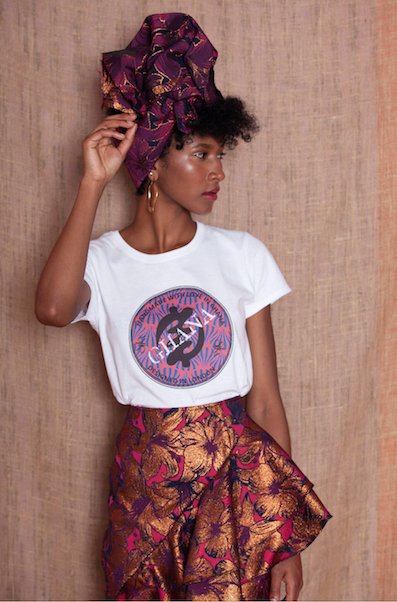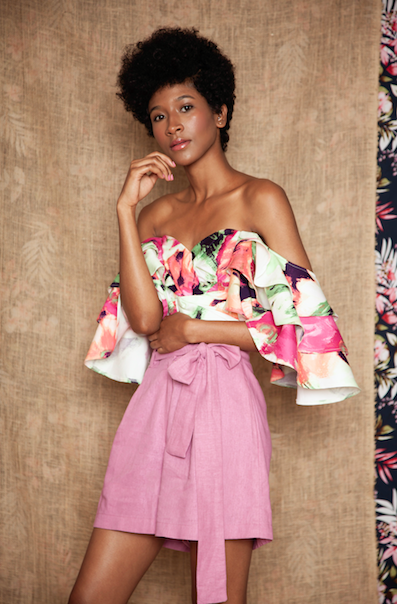 Register today to secure your slot!
PLEASE NOTE --- PHOTOGRAPHY: On the day of the event photography and videography will be taken for promotional materials only. When you take part by attending this event you are deemed to have granted us your permission to be photographed and videographed. If you would not like to be included please do speak to a member of the Africa Fashion Guide team on the day.
DO HASHTAG -- #africafashionguide #FAVoicesLDN18 #FAVoices #africafashionsfuture #anafricaopportunity