Fashion Capital- Trunk Show- 'How to Succeed in Fashion Today'
Event Information
Location
The Sage Gateshead
The Barbour Room
Gateshead, England NE8 2JR
Description
The Fashion Capital Trunk Show is a four hour seminar from leading industry experts covering:
How to ethically source the right UK manufacturer for your brand
How to make your brand a success
How to manage your finances- get it right first time!
Fabric Appreciation
What does quality really mean?
How to create your own successful PR
This Trunk Show will see headline sponsors Sage introducing the importance of managing finances effectively (but simply) for new business start-ups; an area many creatives struggle with when embarking on their own business.
The four-hour seminar will see FashionCapital CEO Jenny Holloway talking opening and honestly about how to avoid the pitfalls of brand management drawing on her experiences as a Senior Buyer the Arcadia Group, M&S and running owning her own label for 10 years.
In addition former Head of Technical (ASOS.com, Finery, Topshop) Sophie Glover will discuss what quality really means within sample and garment production for brands, Deborah Shulton former Fabric Technologist for M&S will talk about sourcing of fabrics and ensuring the fabric is right for your collection and Rosie Davies Director of PR Dispatch will join the line-up to reveal how designers can manage their own PR, work effectively with influencers and bloggers and secure that all important media coverage.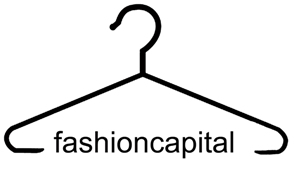 Date and Time
Location
The Sage Gateshead
The Barbour Room
Gateshead, England NE8 2JR