About this Event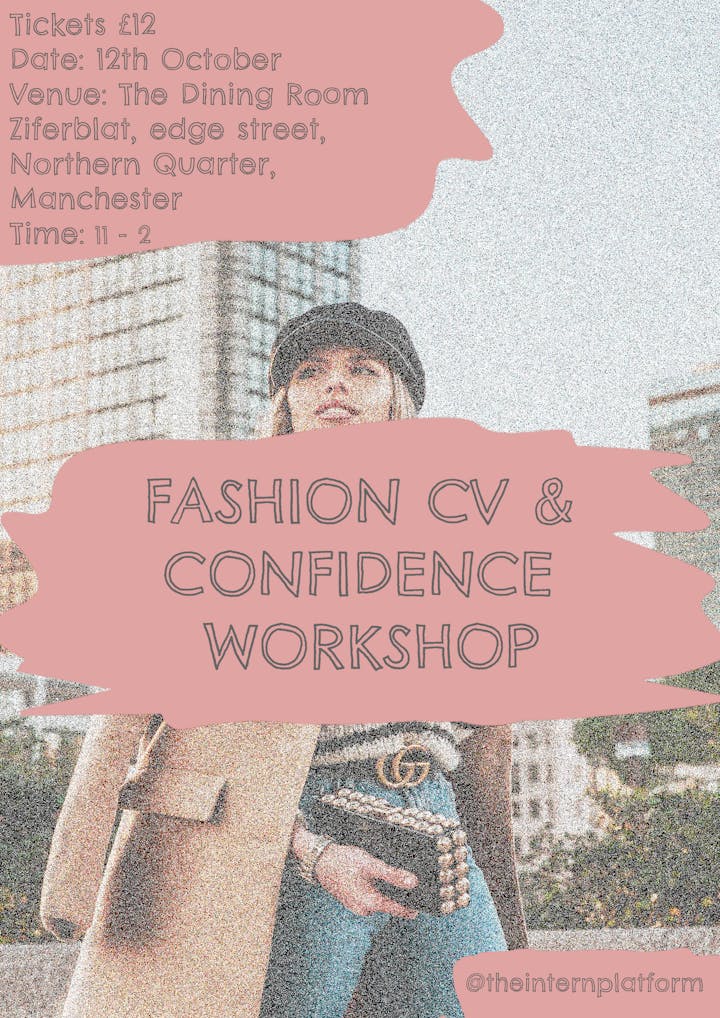 What's it about?
TIP's first workshop will revolve around getting your CV up to scratch alongside helping you to build confidence with working in the fashion industry.
This workshop will be as intimate as possible, with a focus on what YOU NEED. Once you purchase your ticket, you will receive an email from hello@theinternplatform.co.uk where we will ask you some questions on what you would like to get out of this workshop. This way we can sculpt the workshop around your needs. The final plan for the workshop will then be emailed to you at a minimum of 2 weeks before the day.
What's included in the price?
Some exclusive The Intern Platform Goodies, one of our CV templates (which can be found on the resources section of our website) RRP 4.99. Food, all the snacks and as many lattes as your brain can handle.
Why attend?
- We will have some amazing guests, including Amy Elizabeth Brand Communications Assistant at Kurt Geiger and … who will be on hand to not only help with your CV's but answer all the questions you may have.
- Your chance to network with other attendees – after all your all going to be in industry together!
- The workshop will be completely focused and catered around your needs. This is to ensure the event is in no way generic but completely geared towards you and your ambitions. There will be a maximum of 10 other attendees to ensure everyone gets one-to-one help with their CV and all of their questions answered.
Don't forget to follow us @theinternplatform.co.uk